How to Add Mock Cuffs on Short Sleeves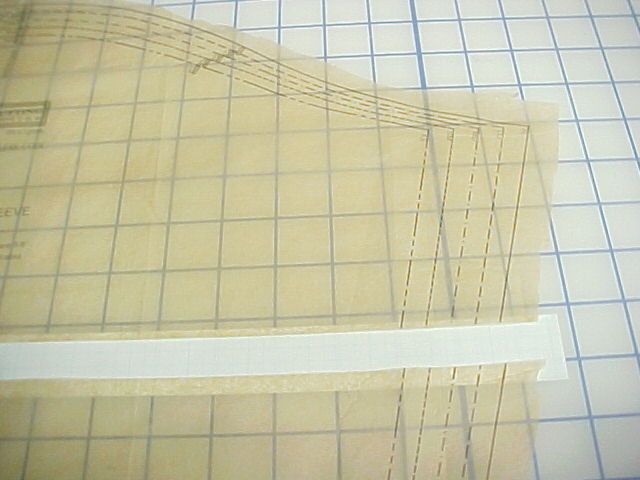 Try this cuff for a great sporty detail on a short sleeve. It doesn't shorten the sleeve as if you rolled it, nor does it show the sleeve's wrong side. 
The tissue pattern for the short sleeve needs an extra 3/4-in. added to the lengthen/shorten line. True the vertical sleeve seams.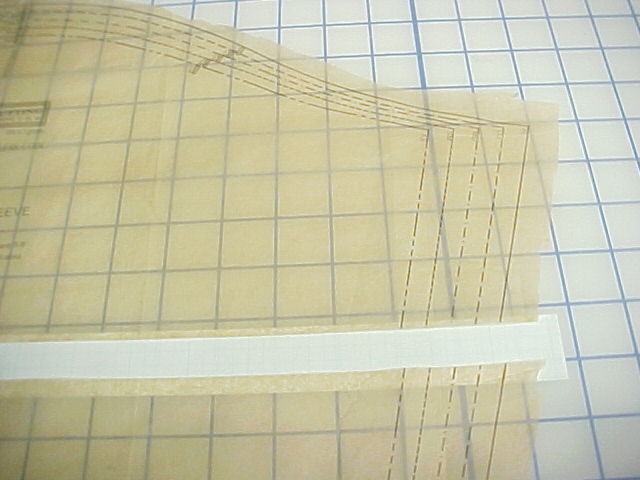 Make sure you have at least a 1-1/2-in. hem in the sleeve.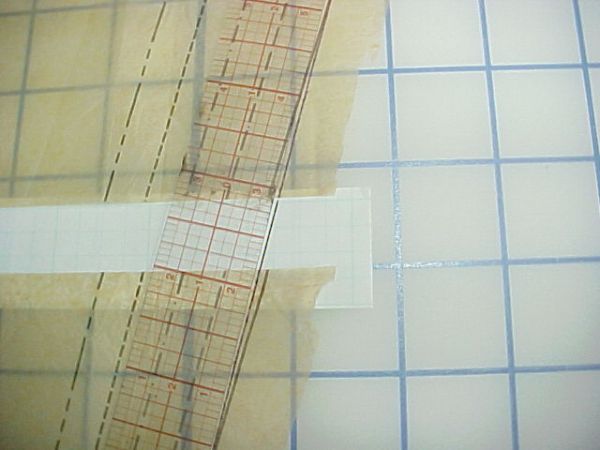 To add length to the short sleeve, using 1/4-in. graph paper to achieve an accurate measurement across the lengthen/shorten line.
Next, true the vertical sleeve seams.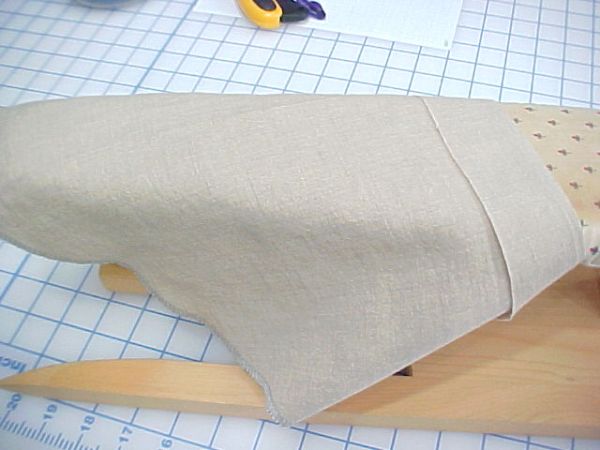 Complete the garment up to hemming the sleeve. Fold the sleeve hem to the wrong side and press over a sleeve board at 1-1/2-in.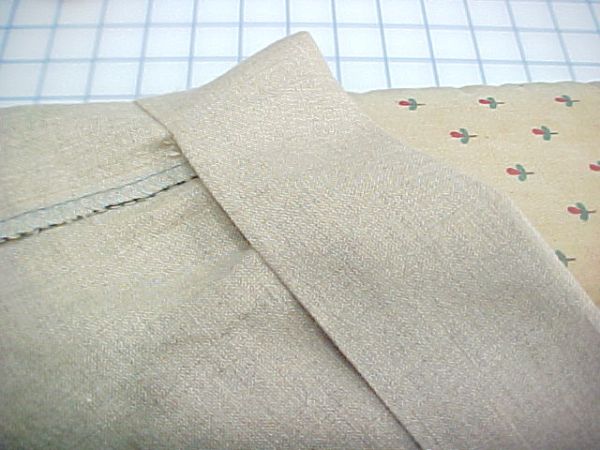 Fold the sleeve again at 1-3/8-in. You will find the sleeve itself overlapping and gathering above the second fold. This is normal. You are folding a smaller hem onto the larger section of the sleeve.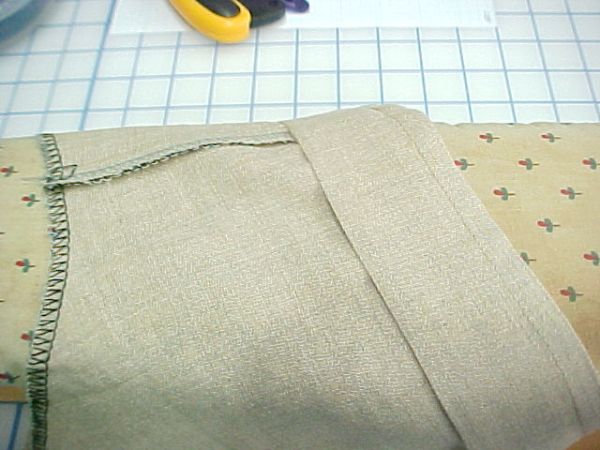 You will be stitching at the lower section (the fold you just created). Stitch 3/8-in. away from this fold.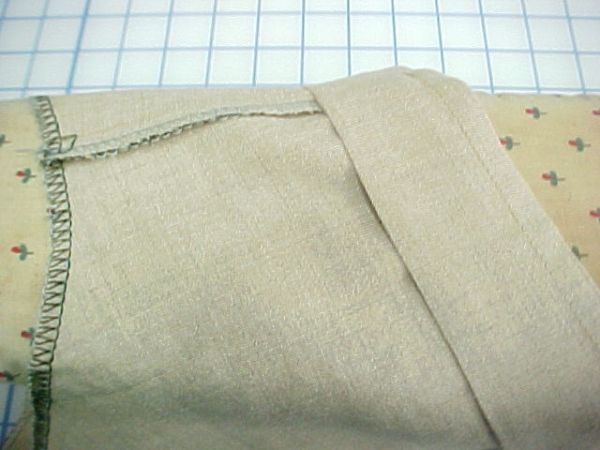 Press the fold and stitching on a sleeve board.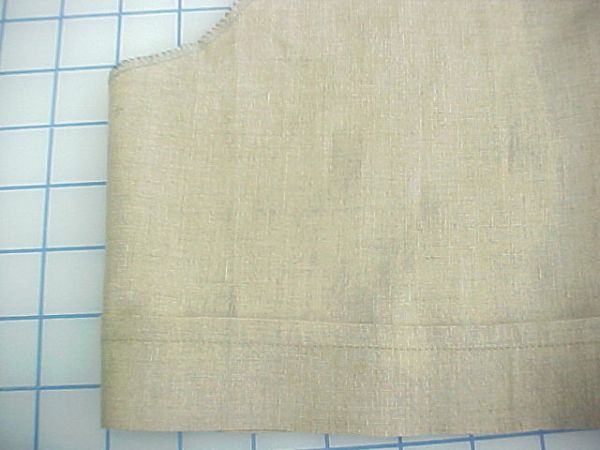 Turn the cuff down and look at the sleeve from the right side. A little pleat has formed at the top of the cuff, it is stitched into place.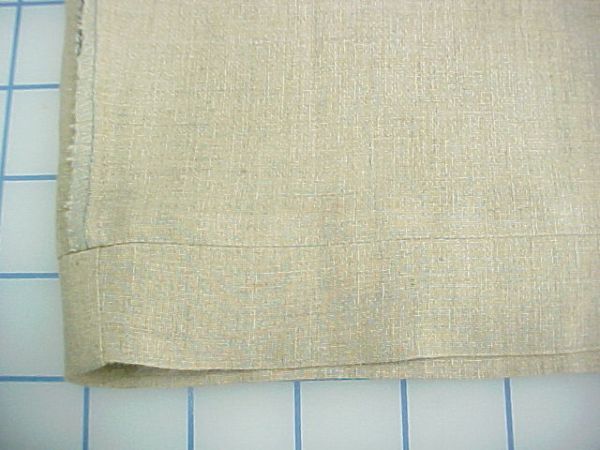 From the wrong side, the raw edge of the hem has been captured into the stitching line leaving the inside of the sleeve clean finished.
Lastly, press over a sleeve board with the little pleat going up and the original hem fold at the bottom of the sleeve. The additional 3/4-in. you added to the lengthen/shorten line has been sewn into the pleat of the cuff.
Will you use this method to add mock cuffs? Do you have any other tips and tricks to add?
Start your 14-day FREE trial to access this story.
Start your FREE trial today and get instant access to this article plus access to all Threads Insider content.
Start Your Free Trial
Already an Insider? Log in