A Look Inside an Armani Jacket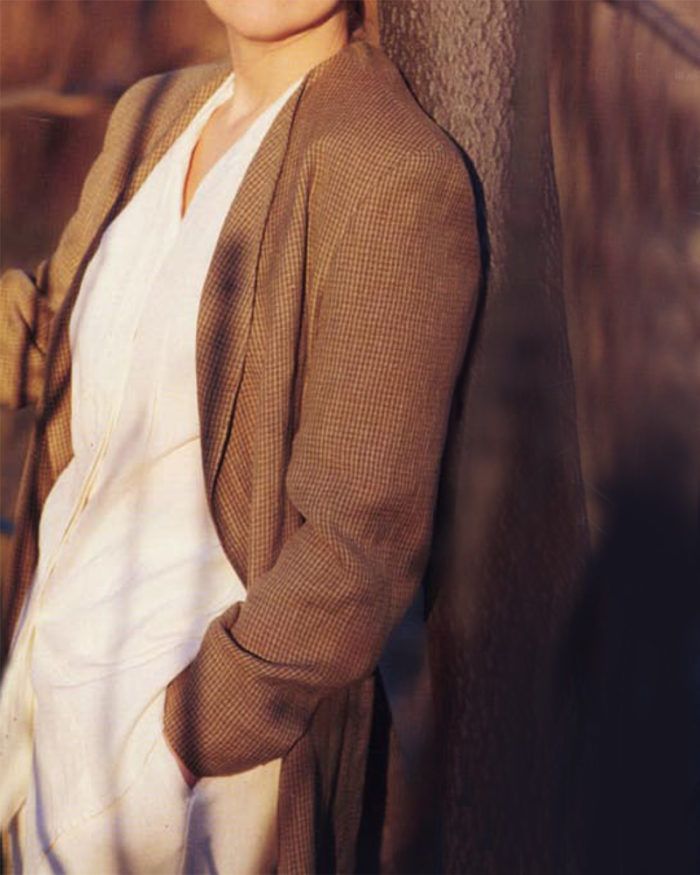 In 1974, an unknown named Giorgio Armani burst upon the fashion scene with an unconstructed blazer that changed forever the way women could look in suits. Today Armani is a major fashion force throughout the world, and his trademark remains unchanged: top-quality traditional men's tailored jackets remade for a woman's body. The key to the transformation was then, and is still, to soften and reduce the internal structure while preserving all the subtlety of the original cut, and then to make the resulting garment in women's sizes and in extraordinary and sensuous fabrics. The idea is simple; the trick is to know how to carry it off.
Armani has carried the idea off so wellthat his entirely machine-made jackets have achieved nearly legendary levels of desirability; they sell briskly despite prices in the neighborhood of $1000 and up a piece. I recently had the opportunity to closely examine a dozen or so begged and borrowed Armani jackets, from this and previous seasons. I swooned over the fabrics, analyzed the cut, and explored the inner workings to my heart's content, and confirmed that no matter how far he appears to stray, Armani has kept steadfastly to his roots in traditional Italian tailoring. He has simply pared his garments down to their essentials as he refines his own vision of comfortable sophistication.
For example, this spring Armani pulled virtually every scrap of interfacing out of his flagship jackets, like the one at right. But somehow the magic remains, proving beyond any doubt that the tailor's art is not just a matter of padding. It's all in the lines of an exquisitely drawn pattern, cut out in fabric equal to the task. But before we look more closely at how the Armani magic works, let's see where it all comes from.…
Start your 14-day FREE trial to access this story.
Start your FREE trial today and get instant access to this article plus access to all Threads Insider content.
Start Your Free Trial
Already an Insider? Log in