The Winner of "Dreaming in Color" is…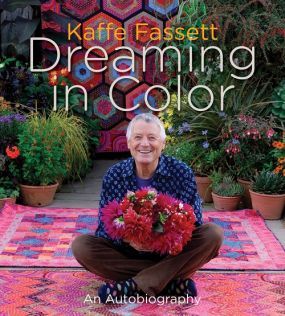 Congratulations to Prototype who was randomly selected in our latest book giveaway. Prototype will receive a copy of the book Dreaming in Color by Kaffe Fassett (Stewart, Tabori, & Chang, 2012). The autobiography follows Kaffe's colorful life from 1937 to today through his fascinating storytelling. The book includes over 500 photographs to help describe his stories. Kaffe revolutionized hand-knitting with his explosive use of color, but his colorful work evolved into fabric designs, quilts, needlework and much more.
Enjoy and congratulations again!