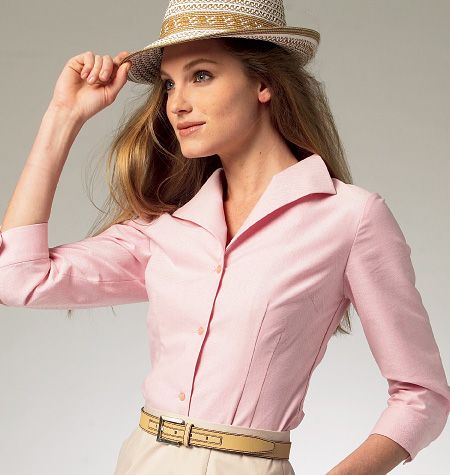 Embrace the warm weather with McCall's latest collection!
Brighten up a summer's day at the office with pattern M6750, a semi-fitted misses' shirt with raised neckline, fold-back facings, darts, shaped hemline, and narrow hem. It's available in two sleeve versions–long sleeves with button cuffs for cooler days, or a sleeveless version for hotter days. This shirt works best with medium weight woven fabrics, like poplin, crepe de chine, or charmeuse.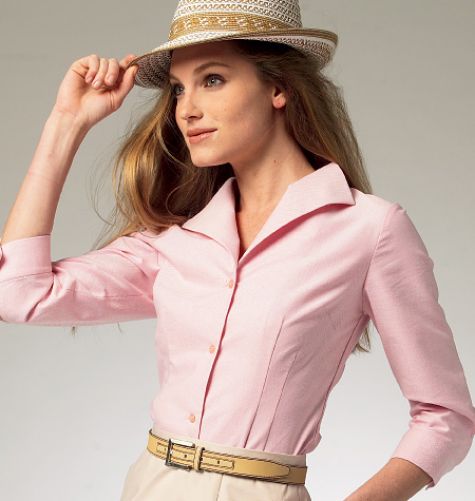 For a fun daytime look, try pattern M6754, which includes two dress versions and two blouse versions. The blouses both have a flared peplum. The bodices are close-fitting with neckline and seam variations, elasticized waist, narrow hems, and they can be constructed with or without short sleeves. This look was designed for two-way stretch knits, perfect to ease into summer!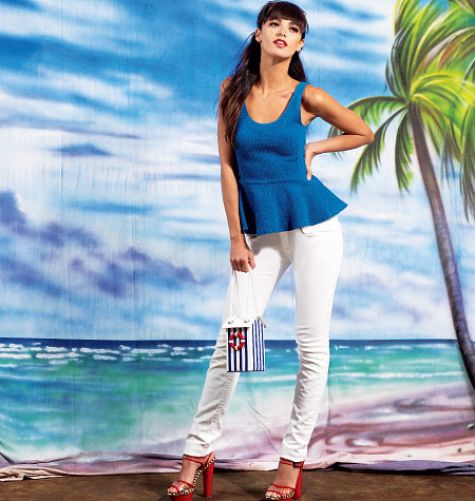 Update your summer look with pattern M6756, a pair of misses' shorts that are perfect to pair with any of your favorite tops. These semi-fitted shorts have a wasitband, pocket variations, and a mock fly zipper. The high-waisted style includes the added option of a Bermuda short length. The shorts are shown with lace fabric for a designer look.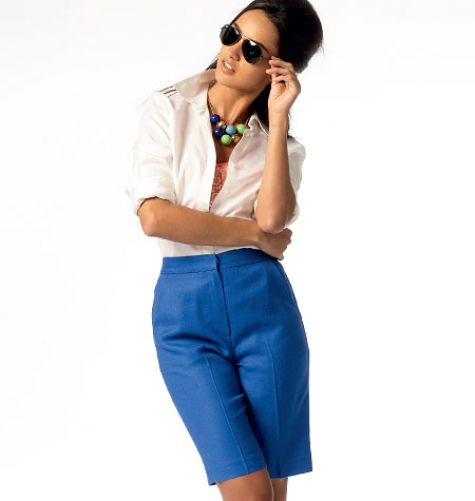 Enjoy a stylish day at the beach or by the pool with pattern M6759–variations of a misses' swimsuit and cover-up. All of the close-fitting suimsuits have elasticized upper edges and narrow hems. There are several different variations including 2-piece, one-piece, scooped back, or back with a back strap and hook closure. There are enough style variations to use the same pattern for a complete swimwear wardrobe. The skirt-style cover-up is a perfect companion for any of the suits.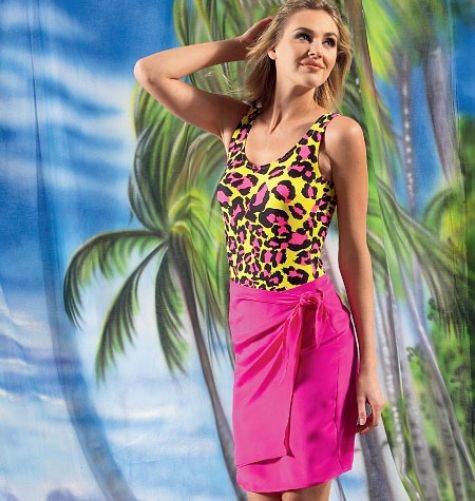 What do you plan on making for the warmer weather? Let us know, and check out the full McCall's collection here!