Pattern Review: Favorite Things Duffle Coat V042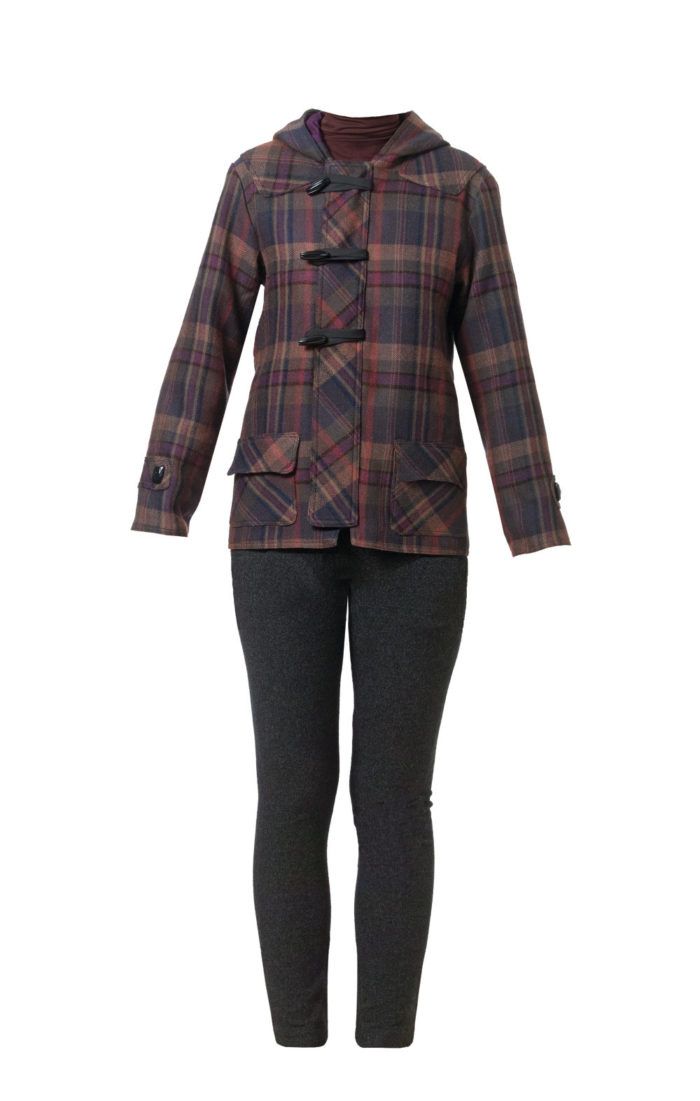 This review was originally featured in Threads #164 (December 2012/January 2013).
Favorite Things: The Duffle Coat V042
This sporty, hooded coat is perfect for outdoor fun. The coat has an appliquéd yoke, slightly dropped and generously sized sleeves, patch pockets with flaps, sleeve tabs with buttons, and a center-front zipper closure, covered by a tab with a toggle or button and loop closure. All seams are double-topstitched. The coat is lined and can be interlined for warmth. Our tester recommends paying attention to the seam allowances. They are 1⁄2 inch unless noted. However, for some 1⁄4-inch seam allowances, the only clue on the pattern are the match points, placed 1⁄4 inch from the cutting edge. The pieces match up nicely, and the instructions and illustrations are laid out well. The pattern is suited for cotton twill, denim, corduroy, and various wools, including traditional duffle fabric, as well as water-resistant and waterproof fabrics. It is shown in wool twill.
(Sized 4-22 for busts 31.5 in.-48 in. and hips 33.5 in.-50 in.)
Sewing Tip: Visit FavoriteThings.net to see a tutorial on finishing the sleeve hems.
-Tested by Tomasa Jimenez, Lyndhurst, New Jersey
Have you made this pattern? If so, be sure to share pictures in our Readers Closet gallery.