Custom Pants Pattern Worksheets

Authors Joyce Simons Murphy and Judy Barlup share a new approach to fitting pants in "A Great New Way to Fit Trousers," Threads #168 (August/September 2013). Their process focuses on how trousers look, move, and feel on the body rather than relying solely on body measurements or older standards of fit.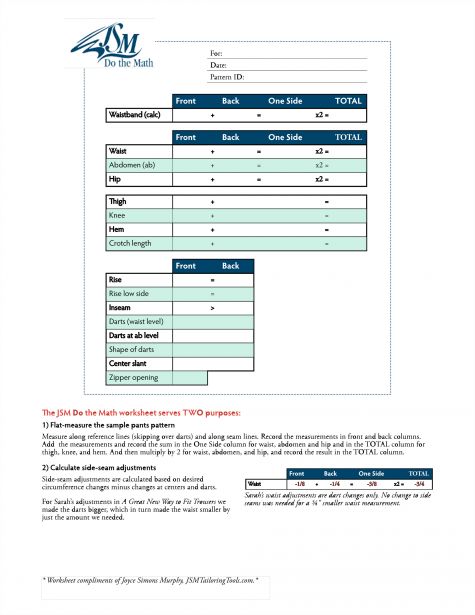 To help prepare you for creating custom-fit pants using this method, Joyce has provided two worksheets to record all of the math and fitting adjustments needed. Print your own blank worksheets.
Have you made trousers using this method? If not, do you plan to?