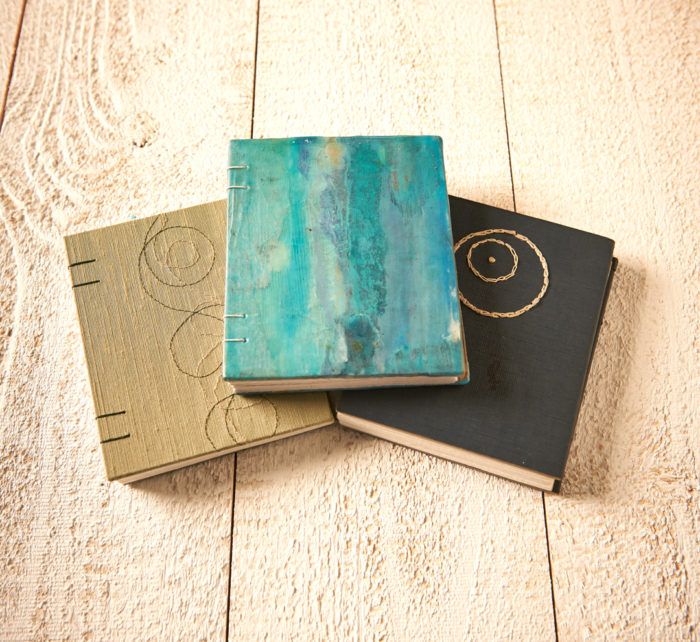 "Ancient Bookbinding," in Threads #168, got several of our editors stitching together their own books. With all of the pieces prepared, each stitched a book together at lunchtime, in less than an hour.
Leah Virsik, the article's author, works in multiple layers, primarily using paper, paint, fabric, and stitching. An optimist with a love for learning, she looks for what works when her creative explorations don't always go as planned. A self-proclaimed collector, she enjoys sharing her process and arts-related resources with others. She exhibits and teaches collage and book arts in the San Francisco Bay Area. You can find out more at LeahVirsik.com. 
She tells us, "I live near a community called El Sobrante. Sobrante comes from the Spanish verb sobrar, which translates as 'to be left over.' But its literal translation is 'to be more than enough' or 'abundance.' I create artwork combining sewing and torn paper scraps to come alive with vivid personal memory and meaning in bound books. I love the art form and function it serves."
So from leftovers, Leah creates an abundance of books that are bound with an adaptation of Coptic stitch instructions from Christine Cox of Volcano Arts. Leah says Christine's site, VolcanoArts.com, is a wonderful resource for bookbinding supplies and tips. For further information on bookbinding, check out Keith Smith's books, especially his three volumes on nonadhesive binding at KeithSmithBooks.com. Also check out Talasonline.com for bookbinding supplies.
Here are some useful tips to help you on your next bookbinding adventure.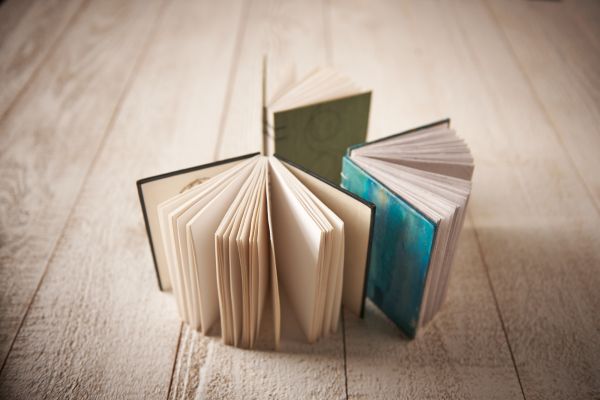 Tip 1: If you alternate placing a deckled edge next to a cut edge, all the pages appear to have a deckled edge. I learned this great tip from Jody Alexander.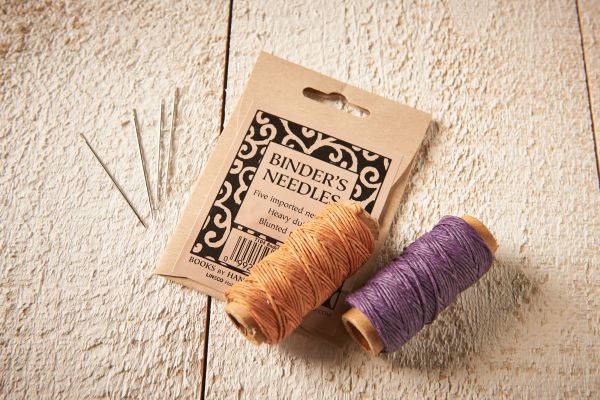 Tip 2: Flat thread fits the eye best. Flatten waxed thread with a bone folder to thread it easily through the needle eye.
Have you ever hand-stiched a book together? Do you have any bookbinding tips or tricks you'd like to share?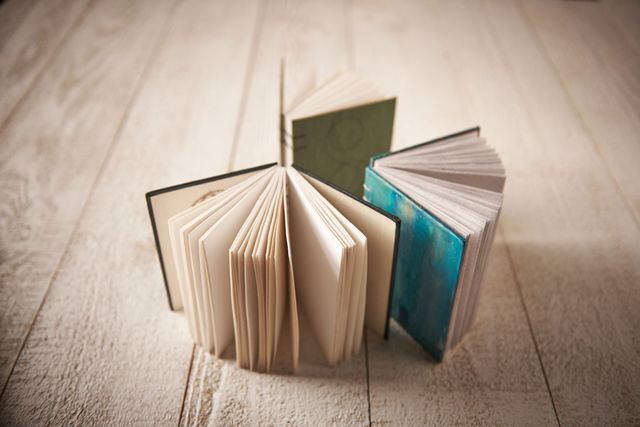 These books are so easy-to-sew, you can create one in just under an hour.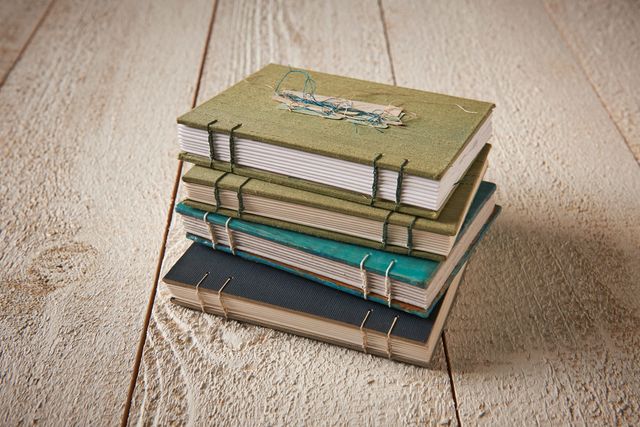 Although the hand-stitched books shown are small and compact, you can create a book in any size.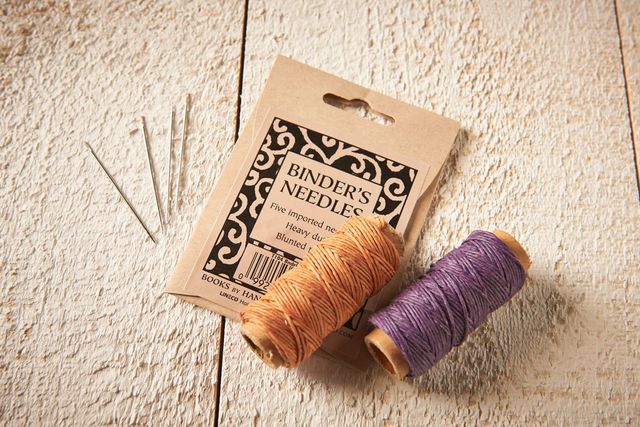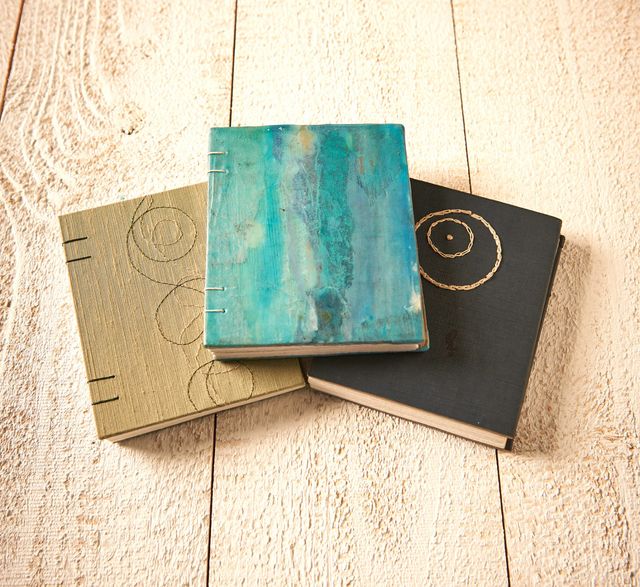 Get creative with the covers to give these chic journals a unique look.