Watch Bra Making Basics on Its Sew Easy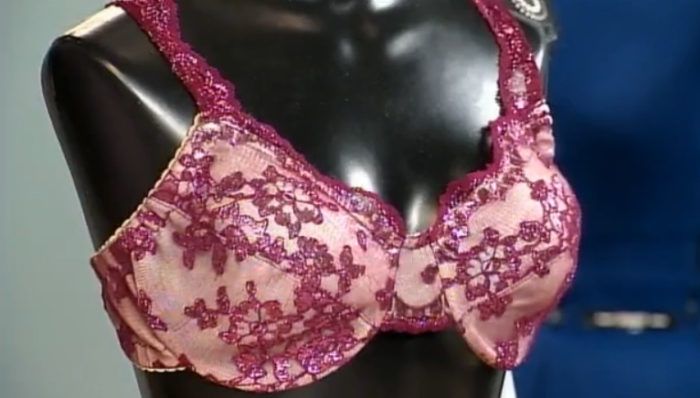 For those of you who may not know, Threads magazine is a major sponsor of PBS sewing show It's Sew Easy. Our editors have filmed several segments for three seasons of the show. The show's producers are sharing full episodes from previous seasons on ItsSewEasyTV.com for viewing. Each episode is available for one week on the show's homepage.
In Episode 302 of It's Sew Easy, associate editor Stephani Miller shows you how to make a bra. Watch the episode starting July 5 at ItsSewEasyTV.com.
Photo: KS Productions
Starting at noon on Friday, July 5 (and running through noon on July 12), ItsSewEasyTV.com will air episode 302, in which Threads associate editor Stephani Miller presents the basics of bra making. This special 10-minute segment discusses the materials necessary to construct bras, patterns, how to take measurements, and demonstrates the process of sewing a bra.
If you want to see more of It's Sew Easy, DVDs of each season are available for purchase. Or, check your local PBS channel's program listing to see if It's Sew Easy is available for viewing in your area. You can also watch episodes and segments on their YouTube account.
Have you watched episodes of It's Sew Easy?