Sewing Is More Than Just A Creative Pastime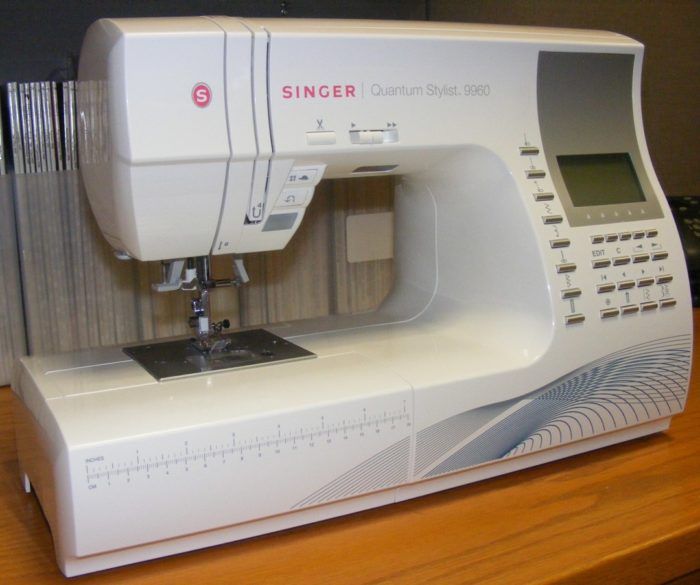 MANY SCHOOLS DON'T TEACH SEWING
It saddens me that sewing isn't taught in many schools today, and if it is, it's often taught only to those students who plan to continue their education in areas such as fashion or textile design. Thankfully, there are 4-H, Girl Scouts, and other programs that are filling the void where the schools have slacked off. We do see some signs that sewing is on the upswing. TV shows such as "Project Runway" in the United States and "The Great British Sewing Bee" in England have encouraged the trend, and hopefully will continue to do so.
THERE'S MORE TO SEWING THAN CREATIVITY
I wonder if school administrators realize how much more is involved in sewing besides creativity. I teach sewing in a local adult education program, and I often find that the adults (who weren't offered sewing in school) have difficulty following the directions in the pattern packet. These are intelligent, educated adults. For many of these women, the sewing jargon used in the instructions stopped them cold. They gave up trying to sew before they even began. Following directions–whether to make a garment, to put together an entertainment center, or to hook up a DVD player–is a skill that our kids should practice. Being able to follow directions is critical to ANY employment environment, essential in advanced education, and basic in life.
SEWING REQUIRES MATH AND OTHER ACADEMIC SKILLS, TOO
What about the measuring and math skills that come into play in planning fabric needs, placing a pattern on fabric, adding ease to a garment, understanding body space, and so many other sewing tasks. These are math skills that are far more practical than just rote learning. Too often we don't think of all the academic learning required to sew a basic garment, bag, or accessory. How much more is involved in being able to construct something more complicated, detailed, embellished, etc. Monica Brinkley, a Country Extension Director in Florida, and the 4-H Youth Development Agent there, is a major advocate for sewing in our schools, and she agrees that there are numerous academic and other side benefits gained while learning to sew that are important skills our children should learn!
SCHOOL SEWING PROGRAMS ARE SOMETIMES CREATIVE
Some schools are making good use of their sewing machines in a creative way. Volunteer students in Skaneateles Middle School in New York State stitched new microscope covers for their school's Science Department. The cost to make a cover for every microscope was equivalent to what they would have paid for one cover from a science supply house! The sewing machines were purchased with a grant from the Skaneateles Education Foundation in 2012. Other students used the same machines to make tablecloths for the Hoedown for Education in October. It's an annual fundraiser for the Skaneateles Education Foundation–which provided grants for the sewing machines in the first place. That's what I call "paying it forward"!
DOES YOUR TOWN SUPPORT SEWING INSTRUCTION IN SCHOOL?
Tell us about sewing instruction in your town. Is it taught to all students or only a few? Do you see this trend changing?