An App to Track Your Sewing Projects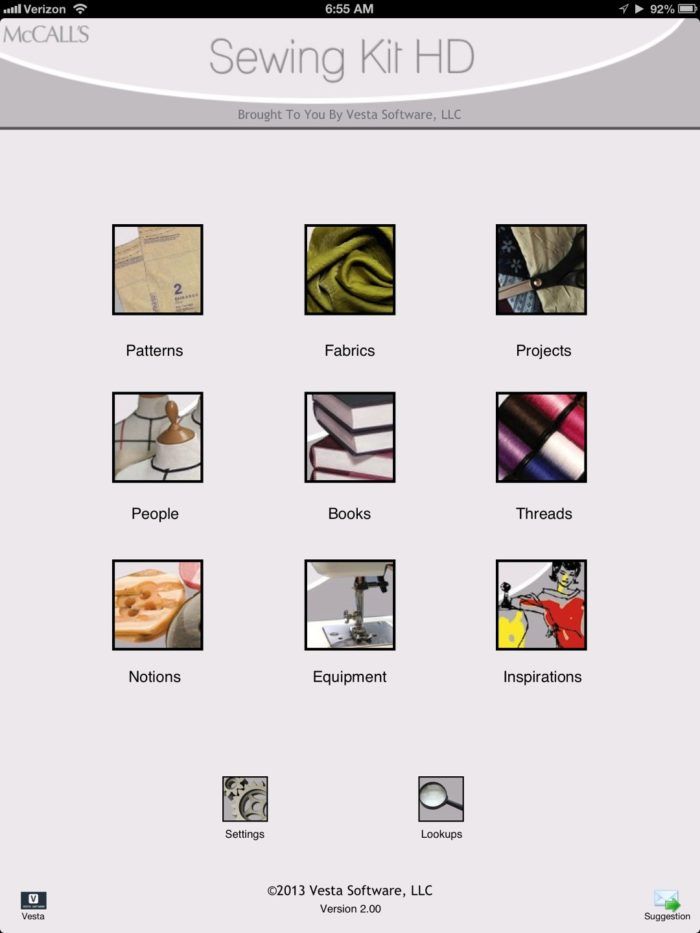 If you're an iPhone, iPad, or iPod Touch user, there's an app you can use to track your sewing patterns, stash, project inspiration, and even project progress: Sewing Kit HD by Vesta Software LLC. This handy app enables you to scan a barcode on the back of a McCall's, Simplicity, Butterick, Vogue, New Look, Jalie, Nueue Mode, Burda Style, or KwikSew pattern, and it automatically downloads the envelope images, including the envelope back (if available online), so you can always have the pattern drawings and the yardage and fabric suggestions at your fingertips.
Sewing Kit HD also helps you track your fabric, notions, books, and equipment by taking photographs or scanning product barcodes and adding notes and details, so you always know what's in your stash and your work room. You can link notions, fabric, thread, and patterns together as projects and track your progress through photos. The app also lets you store a list of people for whom you sew, along with their measurements, and link this information to projects, as well. And you can curate sewing inspiration through photographs, websites, stores, or anything else that inspires your projects.
Purchase the Sewing Kit HD app from the Apple iTunes App Store for $8.99.
Do you like to use apps to organize and keep track of your sewing and craft projects? Are they ever as useful as they sound?