Hot Tips for Better Pressing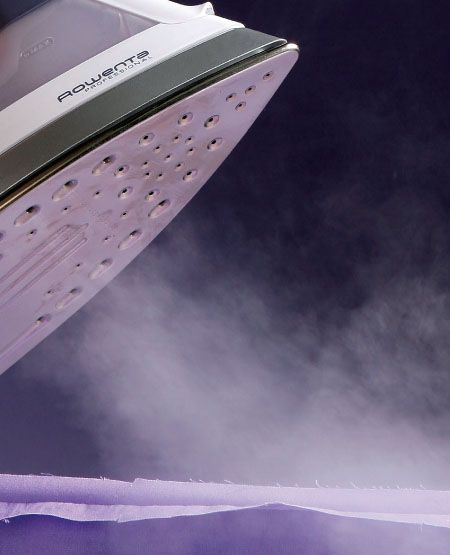 Necessity is the mother of invention, and for great sewing results, it's a necessity to press well. In the Fall 2013 edition of SewStylish, we shared a host of great pressing tips collected from readers over the years.
In this Web extra, we wanted to share a few more of these "hot" tips and encourage you to share your own. These are creative solutions to many pressing issues, and most don't cost a thing. What inventive ways have you solved pressing issues?
Turn a Table into an Ironing Board
I don't have a dedicated sewing room, so I use my kitchen table to press my garments as I sew. I place my sewing machine at one end of the table and cover the rest of the table with two layers of heavy cotton flannel, topped with a layer of heat-resistant fabric. I can easily press as I sew with a quick trip to the other end of the table.
-Mary Wehner, Alvdal, Norway
Use an Incandescent Light Bulb to Press Puffed Sleeves
To press creases out of puffed sleeves, dampen the fabric slightly with warm water, and draw the fabric around a lit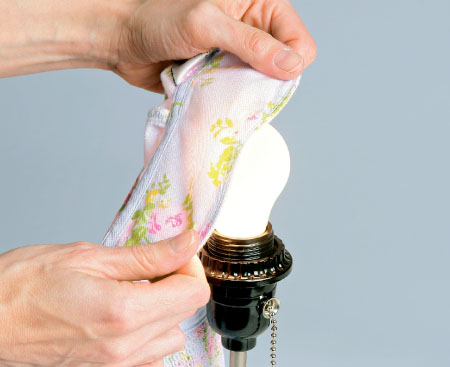 light bulb. (Never apply cold water, and never put water directly on the fabric resting against the light bulb.) You may want to use a small appliance bulb (as for a refrigerator) for pressing small garments. This pressing method also works well in other difficult-to-reach garment areas, such as ruching on small gathers, or on hats.
The lamp, its base, and the bulb must be clean. Give the bulb a little time to heat up, and test the bulb with a fabric scrap. Finally, hold the sleeve with both hands, and pull the fabric over the rounded bulb until the creases disappear.
-Carol Olchowski
Ottowa, Ontario, Canada
Better Pressing for Difficult Seams
To press seams open effectively on wool, cotton, or linen, and to keep them flat, I use an eyedropper and a small dish of water or Best Press starch alternative (MaryEllenProducts.com). After pressing the seam flat, I use my fingers to open the seam allowance over a seam roll. I use the eyedropper to place droplets down the center of the entire seam and press using the iron's tip. I clap the seam, if necessary, adn let it cool a bit before moving on. I found this method works better on difficult seams than spraying or steaming, as it more effectively targets the area that needs pressing.
– Julie Rhode, Cedar, Michigan.
Now it's your turn! Do you have any creative pressing techniques that make your sewing easier and your results better-looking? If so, be sure and share your ideas with the rest of the SewStylish sewing community in our first Oliso® Pro™ Smart Iron TG1600 giveaway contest!