More Gorgeous Trims to Know and Sew With: Rococo, Bullion, and Chain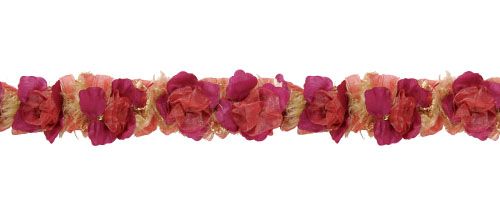 In the Fall 2013 edition of SewStylish magazine, the story "Gorgeous Trims" explored the world of showstopping embellishments you can apply to your sewing projects.
Here, we'll explore a few more trims, and take a look at how to sew chain to a garment as an embellishment.
Rococo
Rococo trims feature clusters of rosettes, flowers, bows, and fringes on ribbon. They are typically ornate and combine several layers of various trim types. Use them for a dramatic embellishment; they're perfect for costumes and other bold ensembles.
Care: Consult the bolt to make sure that the trim isn't made of unwashable fibers. Hand-wash in cool water with mild soap, and air-dry.

Woven bullion
Bullion trim is also referred to as "goldwork" and "French wire trim." It's made from coiled wire sewn in a pattern. Vintage versions made from true metal weigh more. To avoid breaking needles, hand-sew them in place. They are typically found on vintage military uniforms and period costumes.

Care: Remove this trim before washing your garment. Avoid dry-cleaning as the process tarnishes vintage metals.

Chains
Sold by the foot, chain can be found in myriad link and metal types, countless weights, and a variety of finishes. Look for a high-quality chain in a finer weight to add glamour to a basic fabric, give a modern fit to a traditional design, or create a built-in jewelry effect on a garment. Keep the look glam and ladylike by pairing it with rich fabrics and textures.

Care: Spot-clean the garment by hand around the chain, or have it dry-cleaned. Hand washing in a sink or basin is also acceptable, as long as the chain is of a nonrusting metal.
Machine-Stitched Methods Attach Chain Trim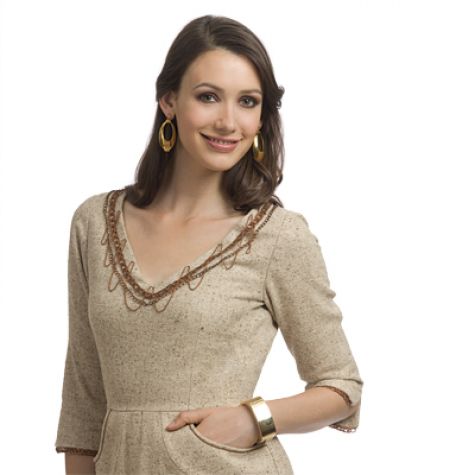 Attaching chain to fabric requires specialty presser feet. For each machine-sewing method described here, use clear monofilament thread, or thread that matches the fabric or the chain. Stitch slowly to avoid breaking your needle.
Photos left and below: Jack Deutsch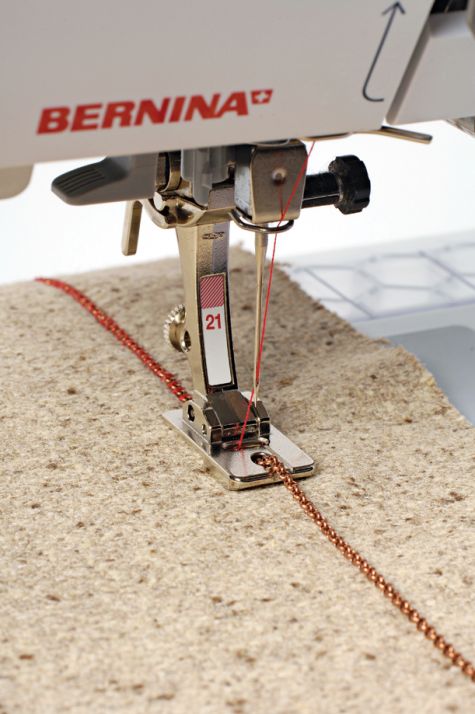 Sew with a single-cord/trim foot: The extra-deep groove in the foot's sole lets chain pass through. Make sure the chain feeds through the foot smoothly. Use a zigzag stitch that's slightly wider than the chain. This method is ideal for attaching chain in a straight or slightly curved line.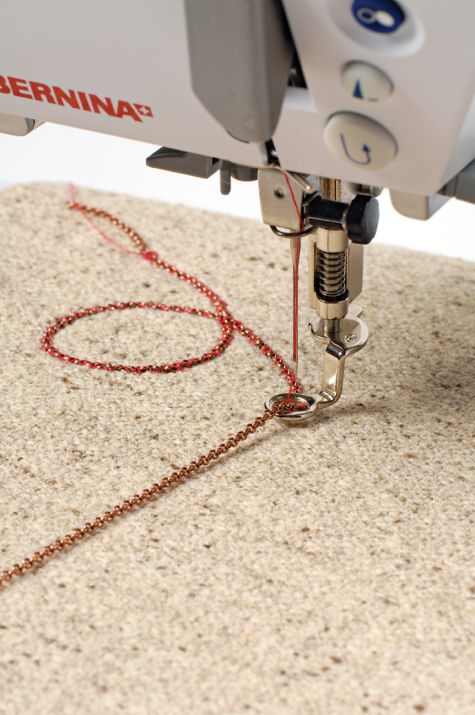 Use a free-motion or darning foot: To sew chain in looped or sharply curved designs, use a free-motion or darning foot. Make sure the presser foot accommodates the chain's width and the necessary zigzag stitch. Lower the feed dogs, and thread the chain through the foot. Zigzag-stitch the chain slowly as it feeds through the foot.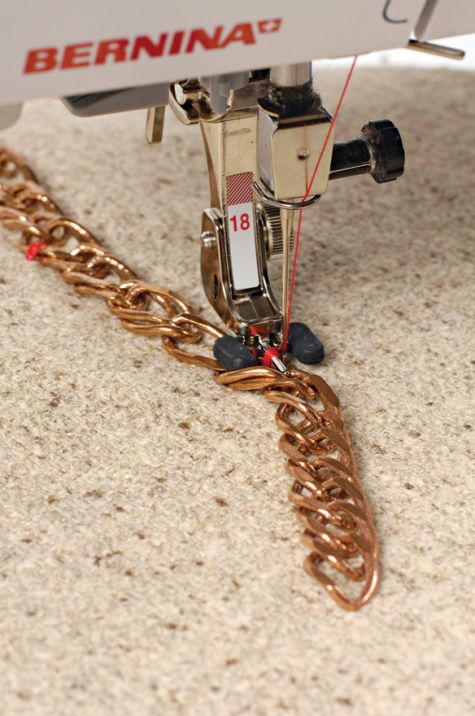 Tack with a button foot: Try this with large chains that won't fit through a presser foot. Drop the feed dogs and lower the presser foot over a link to anchor it. Set the machine for a zigzag wide enough to reach into the link. Sew several stitches through the link. Skip several links, then repeat the stitching process.
What's your "two stitches"
What would you sew with an unlimited supply of trims?