How to Re-create a Vintage Modernist Bag
Subtle details and asymmetry give this bag it's unique appeal
This is the bag I bought recently at a local vintage shop. I thought it was from the 1980s. My first impression was that this was a simple, handcrafted creation. It turned out to be a well-made, much more complex bag.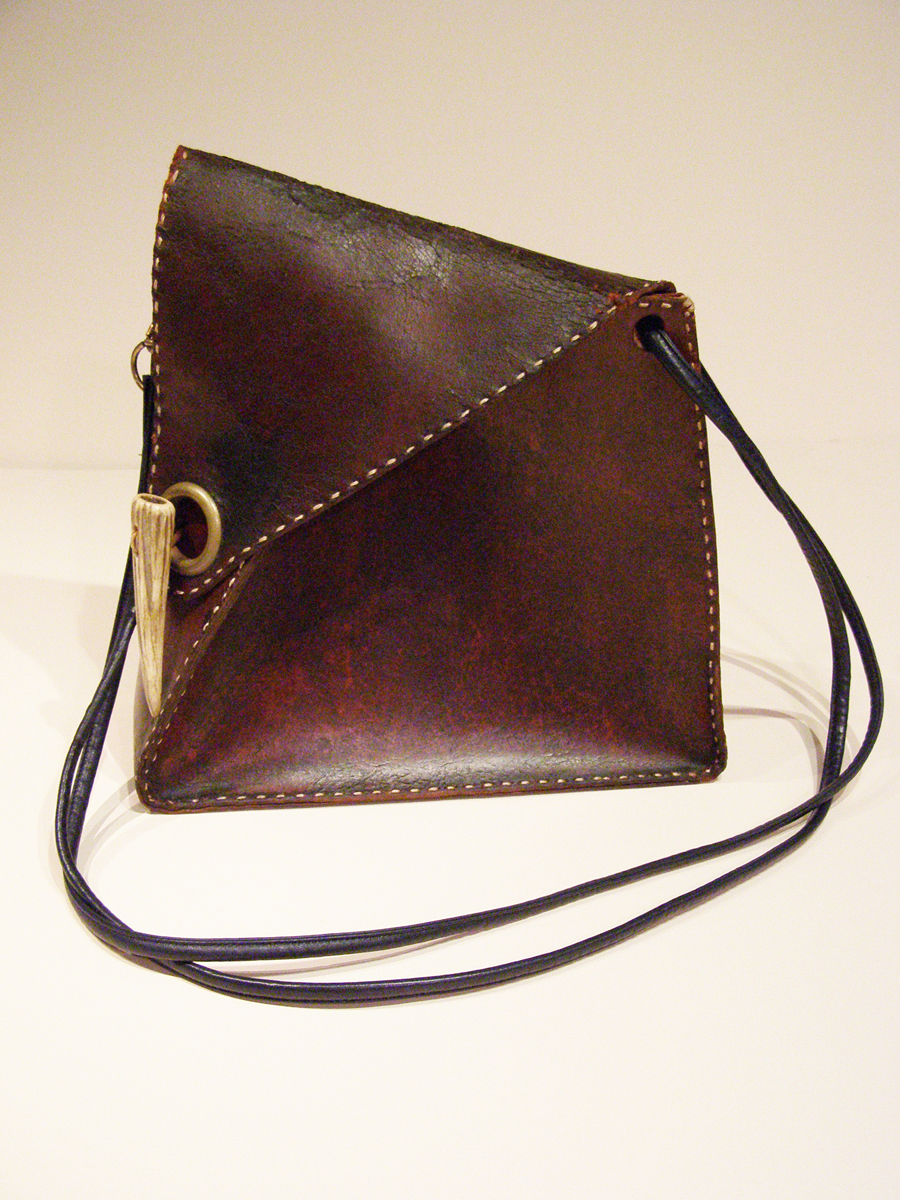 Since it appeared to be such a simple bag, I didn't really get a good understanding of what I'd bought until I got it back to my studio.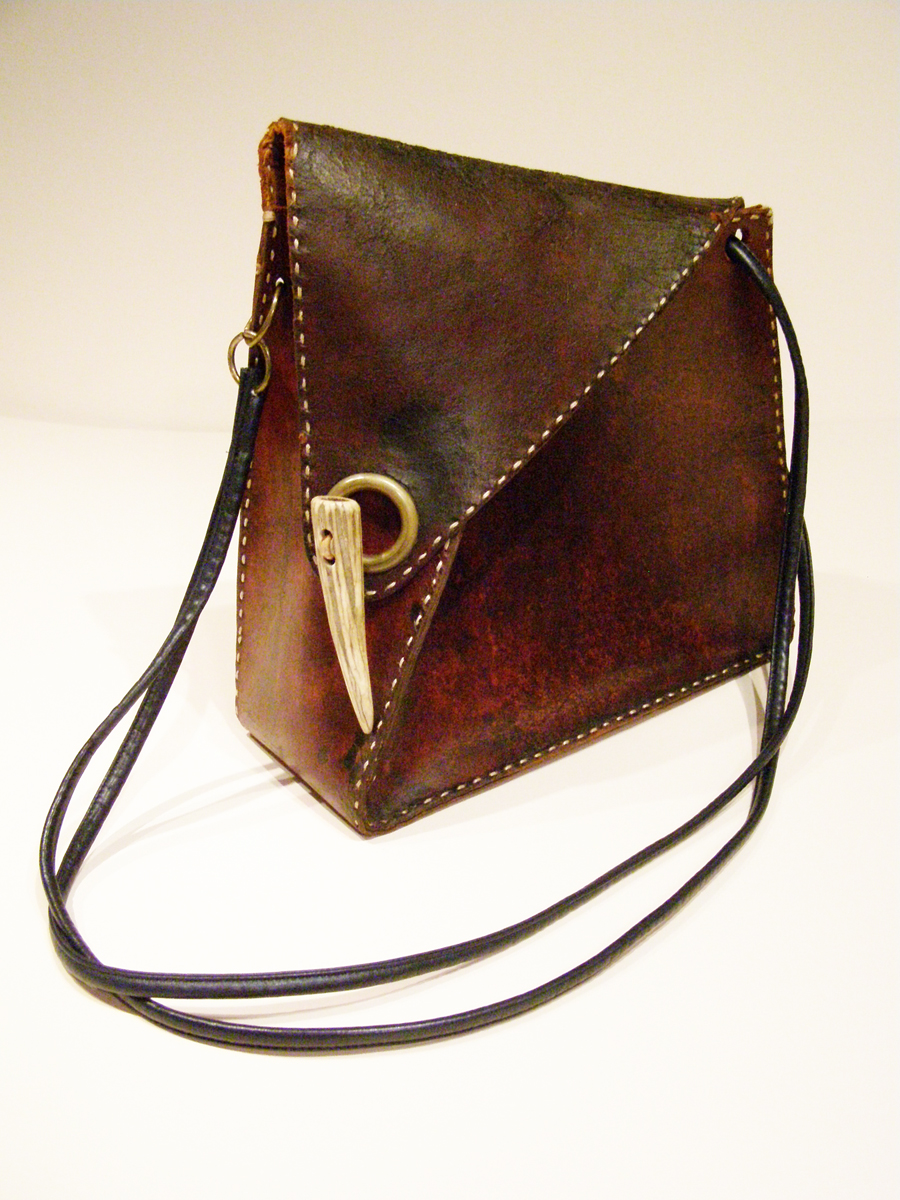 Sadly, it was in rough condition. I cleaned the leather with saddle soap and conditioned it with mink oil, so it at least looks somewhat acceptable.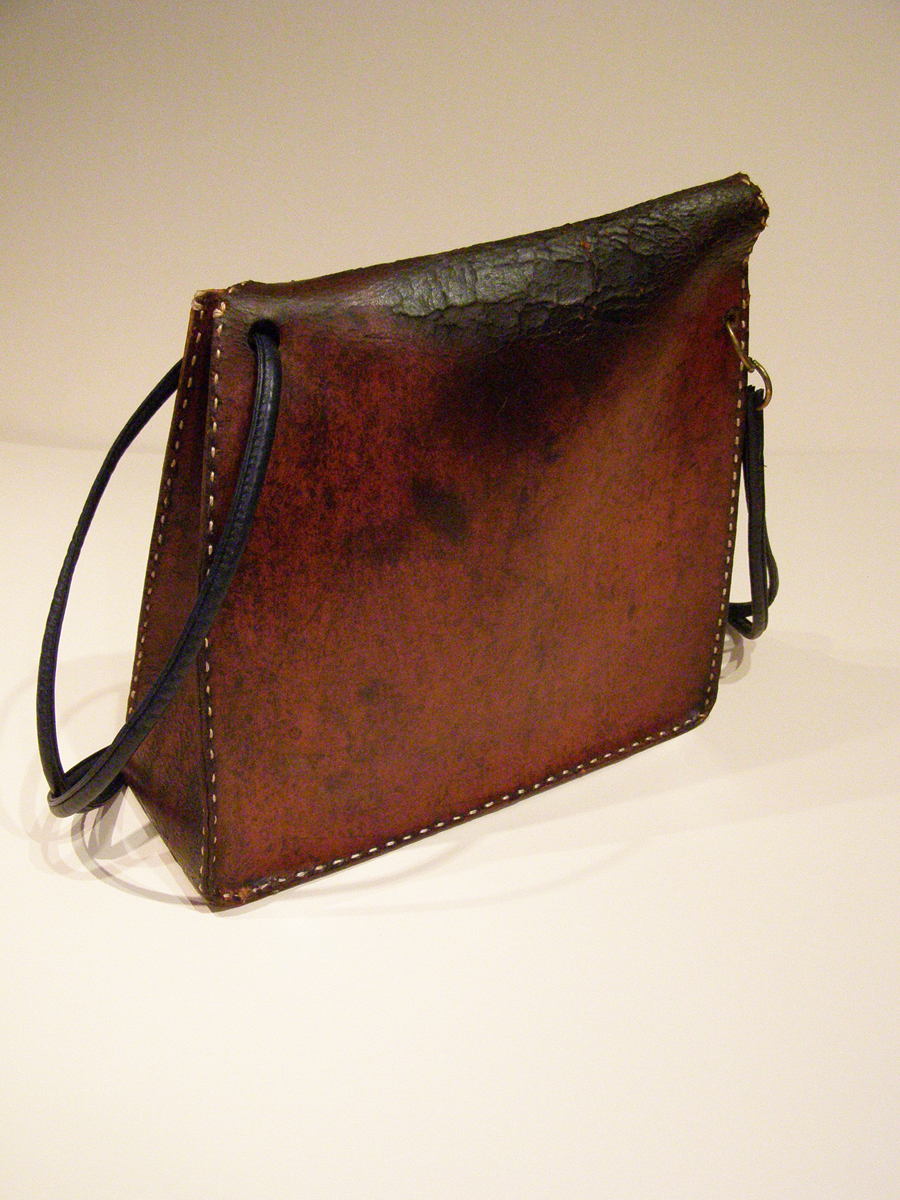 I also restitched the saddle-stitched seams with new, waxed thread and replaced the handle with a new, longer one. This will be my new gym bag for the summer.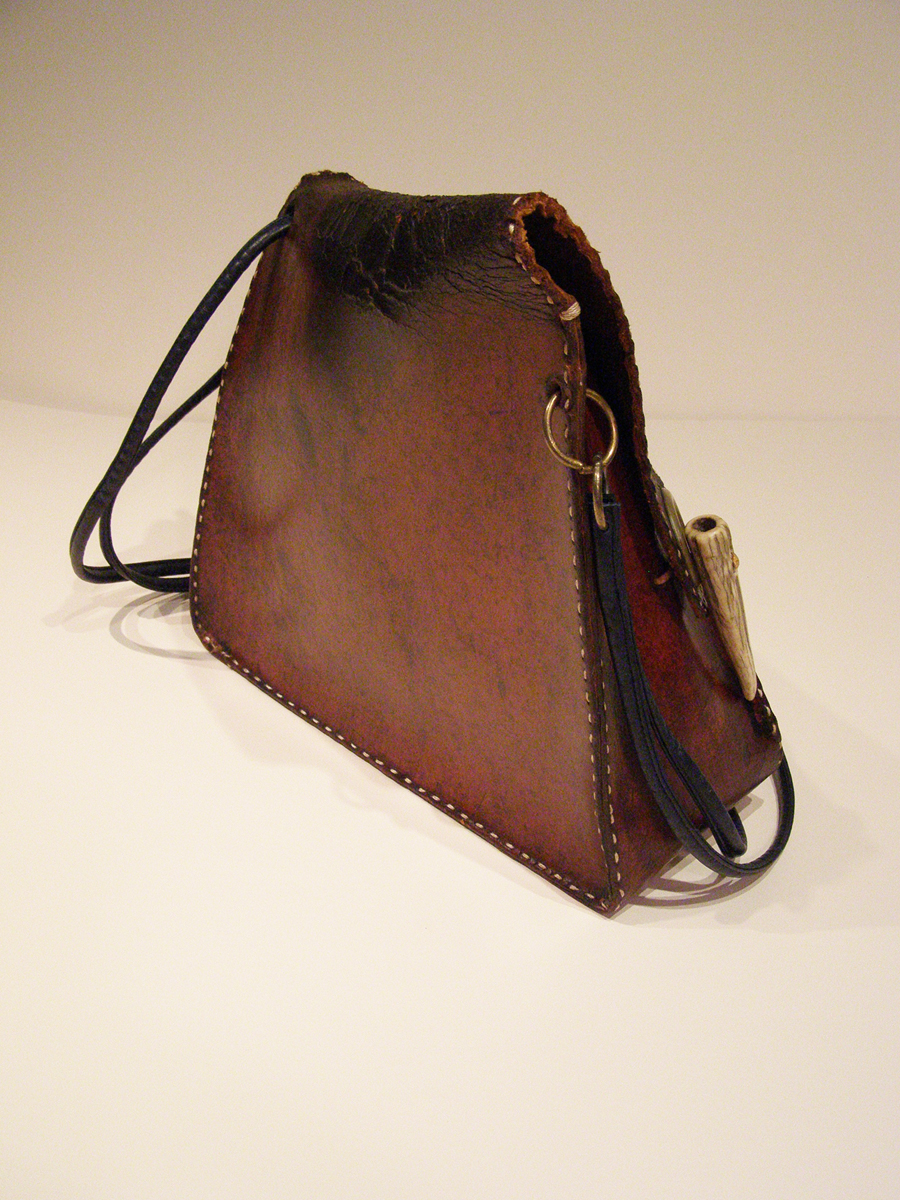 It dawned on me that this wasn't just an envelope bag with the flap pulled sideways. The shape had been carefully designed. This was a sophisticated piece of patternmaking.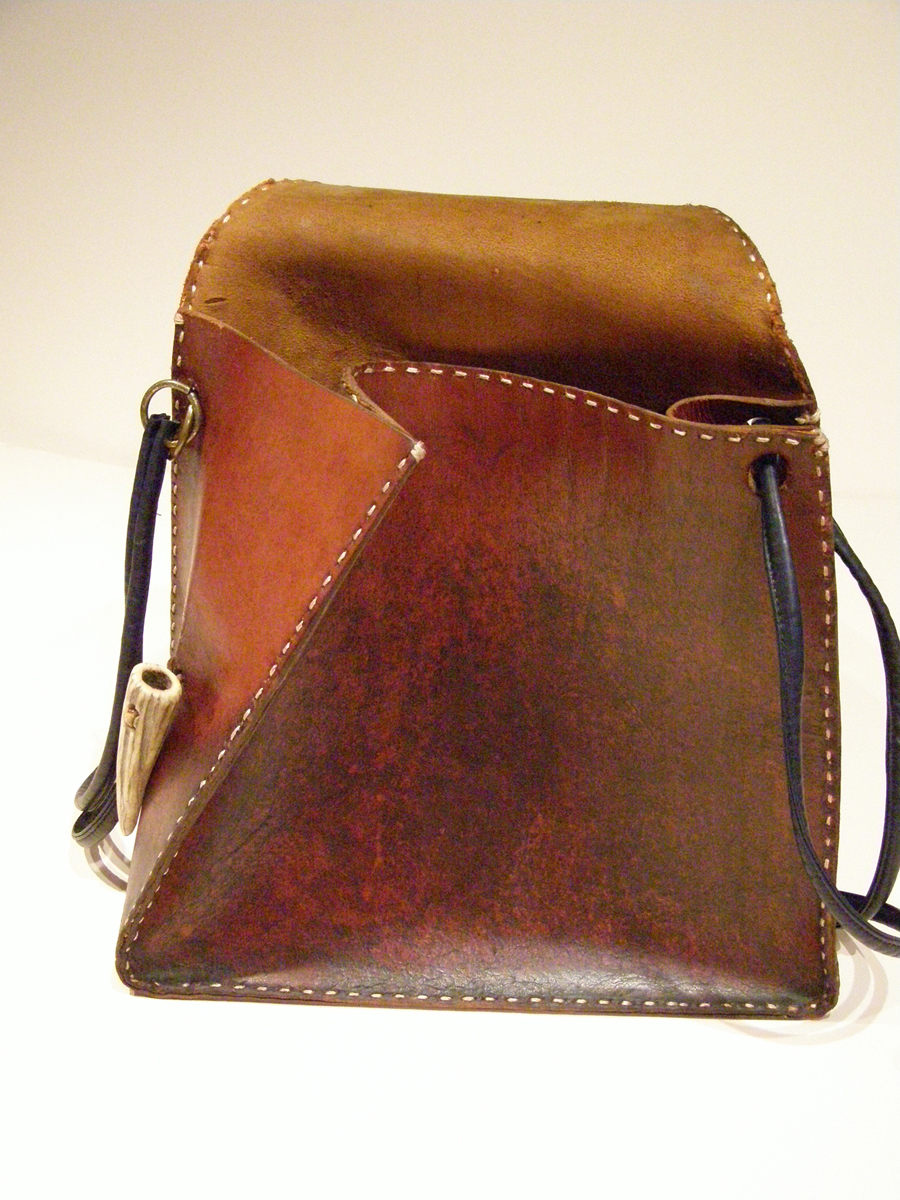 Inside the bag, there was a doeskin lining, the mark of a better-than-budget bag.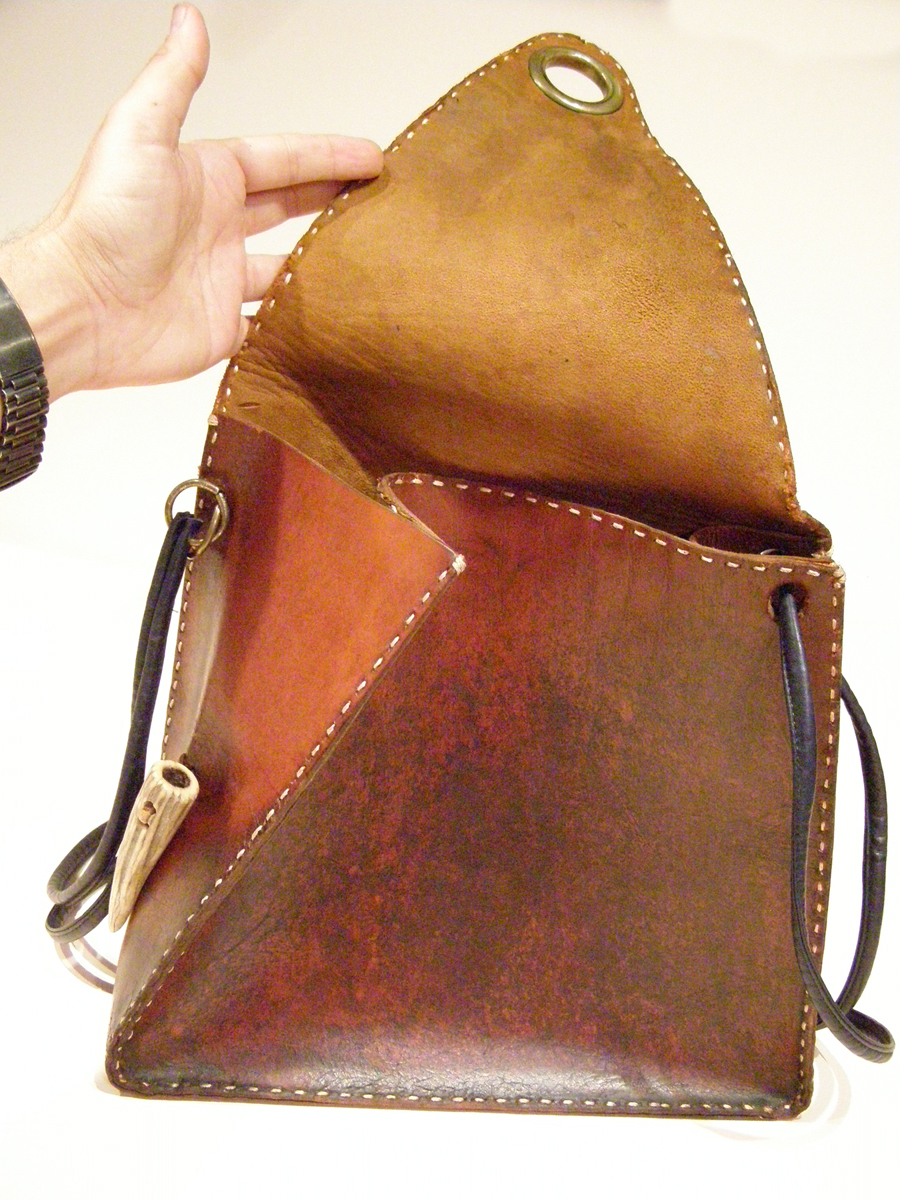 The zipper, and its installation, also marked this as a good bag. The hand-sewn saddle stitching and rough toggle closure contrast with the polished interior of the bag.
Then I found the label – Milton Heffing, Inc., New York.
The only reference I could find online was from a biography of a 1950s modernist jeweler, who apparently sold his jewelry to Bloomingdale's and to Milton Heffing. So this bag probably dates to the mid-1950s. That's an avante-garde design for the time.
If anyone out there has any more information about Milton Heffing, please let me know.
Replicating the Bag
To make a duplicate of this bag, I needed to rub off a pattern. This is when I gained a true appreciation for the sophisticated patternmaking for this…
Start your 14-day FREE trial to access this story.
Start your FREE trial today and get instant access to this article plus access to all Threads Insider content.
Start Your Free Trial
Already an Insider? Log in