Palmer/Pletsch Launches Satellite Locations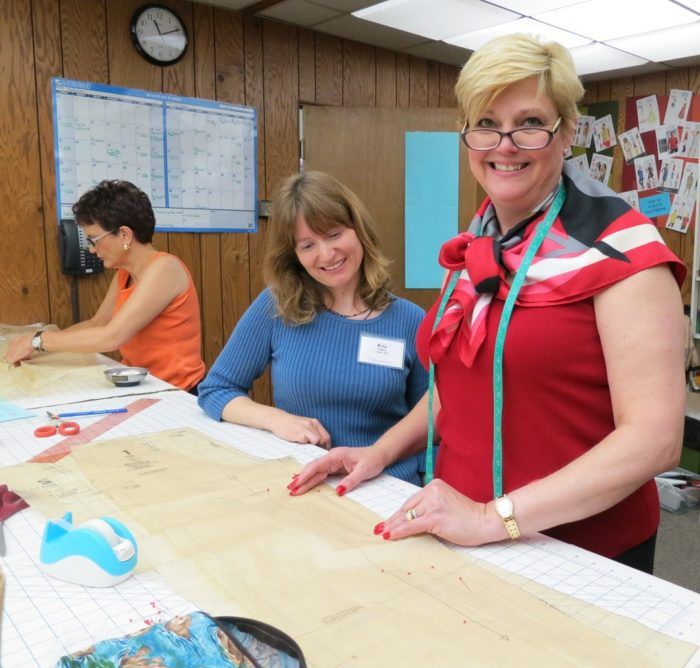 For many years, the Palmer/Pletsch studio in Portland, Oregon, has been the biggest magnet for students wanting to learn Palmer/Pletsch's fashion sewing and fitting methods. Now, Pati Palmer says that demand for workshops at the Portland school has exceeded capacity. This, along with growing interest in other parts of the country, has fueled the school's expansion. Three Palmer/Pletsch satellite locations have been established in the past year to augment the teaching schedule.
Students can now travel to Philadelphia, Pennsylvania; Seattle, Washington; or Kalamazoo, Michigan, to learn pattern fitting and garment sewing techniques from Palmer/Pletsch instructors Pamela Leggett (Philadelphia), Nancy Seifert (Seattle), and Janet Dapson (Kalamazoo).
Additional locations make more class sessions available so that more students can attend, and enable a wider audience to drive instead of fly to the workshop locations. Pati Palmer says these three instructors and locations were chosen for satellite schools because the instructors are very experienced and have stores in which to teach. The benefit of offering classes in a fabric or sewing store, she says, is that students can purchase the class materials onsite, which is helpful for those who don't have time to shop before traveling or who forget a key item.
Visit PalmerPletsch.com for a listing of workshops in Portland, Seattle, Philadelphia, or Kalamazoo, or to find a certified Palmer/Pletsch instructor in your area.
Have you ever taken a Palmer/Pletsch workshop at the Portland, Oregon, studio–or at one of the many sewing expos where Pati Palmer and Marta Alto teach?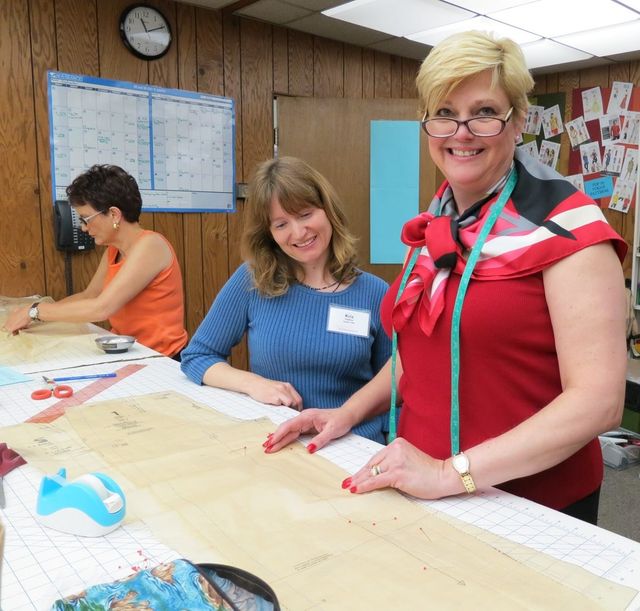 Seattle Palmer/Pletsch instructor Nancy Seifert (foreground) teaches a pant-fitting workshop in September 2012.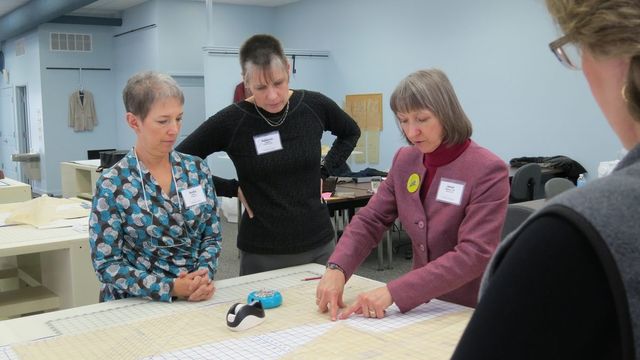 Kalamazoo, Michigan, instructor Janet Dapson (far right) teaches a pant workshop in October 2012.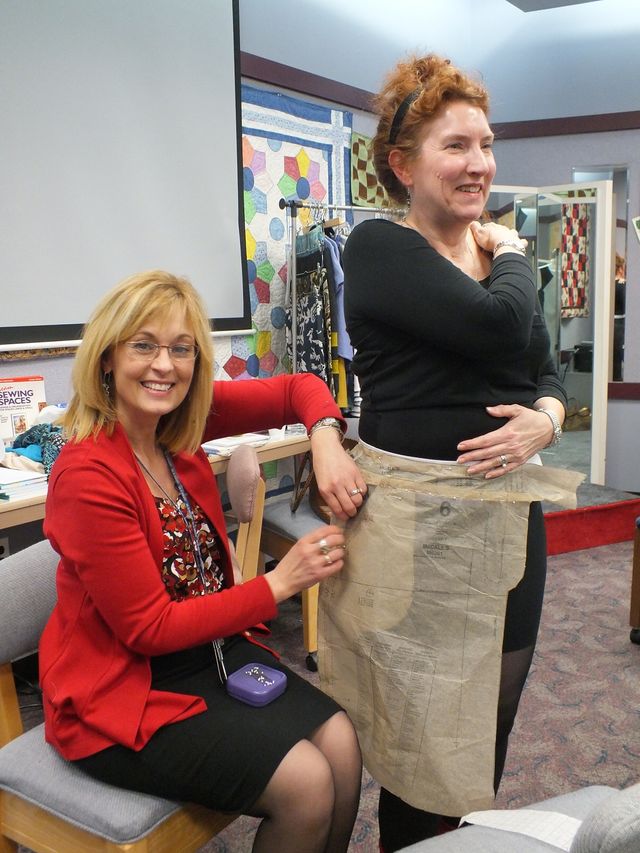 Philadelphia instructor Pamela Leggett tissue fits a student during an April 2012 Fit workshop.