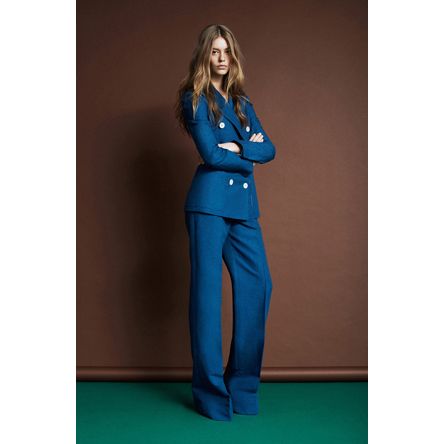 I know what you're thinking, did I read that correctly? Well, according to the recent Wall Street Journal article "The Leaner, Meaner Power Suit," author Christina Binkley met up with designer Giorgio Armani to discuss the latest trend.
Not only has this iconic 1980s ensemble shown up time and time again on the Fall 2013 runway, but it has managed to make a comeback in film as well. In fact, as mentioned in the article, the new movie "Elysium" (hitting theaters tomorrow) will feature Jodie Foster in two finely tailored pantsuits, designed by Armani himself.
Plus, as is expected in fashion, Binkley explained that the structured silhouette has been modified to follow the feminine figure a bit more closely, and the shoulder will be significantly less exaggerated. In addition, colors have remained relatively muted with a main focus on black, gray, and beige.
For more information on the history of the power suit and its revival, refer to this fantastic article by Christina Binkley.
To learn how to construct your very own tailored jackets, check out the following articles in Threads magazine to brush up on your techniques: "The Sleeve-Cap Seam and the Armscye" (Issue #167), "How to Make a Tailored Garment" (Issue #160), and "Line only the Sleeves" from our current issue of SewStylish (Fall 2013) on newsstands now.
How do you feel about the power suit coming back into style already? Leave a comment below to share your thoughts!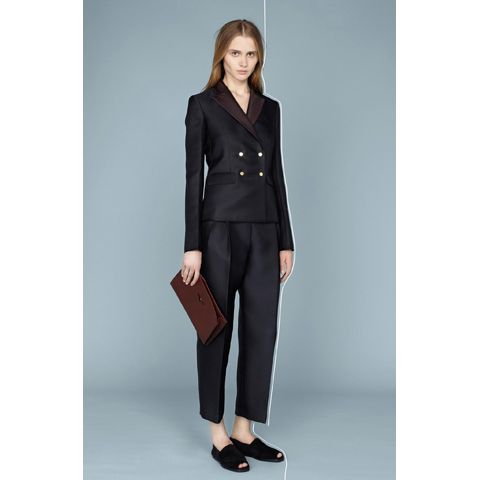 Suit from The Row, Resort 2013.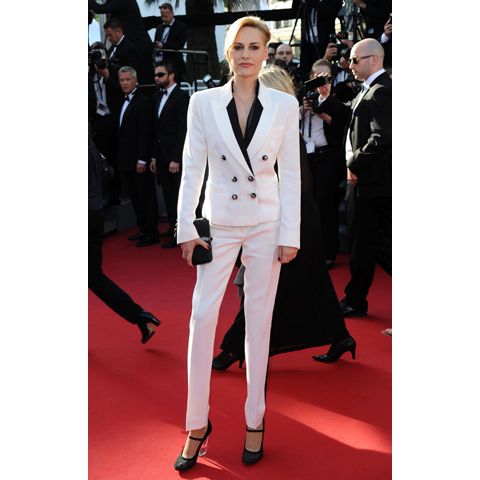 Aimee Mullins in Emilio Pucci suit, on the red carpet at Cannes.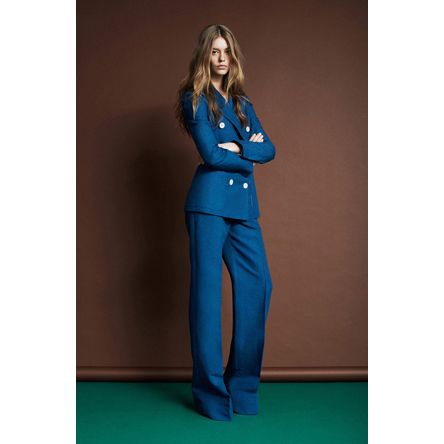 Louis Vuitton power suit from Resort 2013.