Butterick: Summer/Fall 2013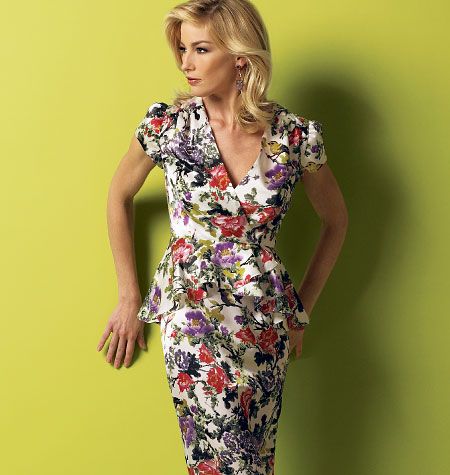 Transform your wardrobe as summer drifts into the colder months with Butterick's latest summer/early fall patterns!
ADD A VINTAGE LOOK TO YOUR WARDROBE: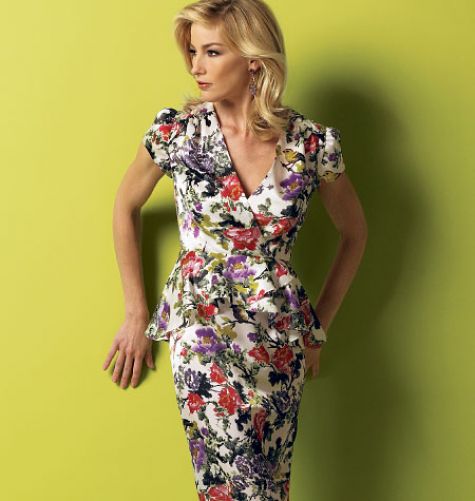 Put a vintage spin on your warmer wardrobe with pattern B5916. This semi-fitted misses' dress includes a lined-yoke front, a mock-wrap bodice, and back zipper. It also sports a single-layer peplum with the wrong side showing, a narrow hem, and a back hemline pleat. The dress can be constructed with short or long sleeves to ease you into the cooler months.
HAVE FUN PLAYING WITH FABRIC COMBINATIONS:
Be prepared for cooler weather with pattern B5925. This pullover misses' top includes neckline and pocket variations, seam detail, and a shaped hemline. The pieced bodice allows you to have fun with several fabrics for a cute, twisted look. There are also options for a semi-fitted or loosely-fitted bodice. The pattern provides endless opportunities for a stylish, versatile shirt!
WARD OFF THE CHILL WITH A COMFY VEST OR JACKET: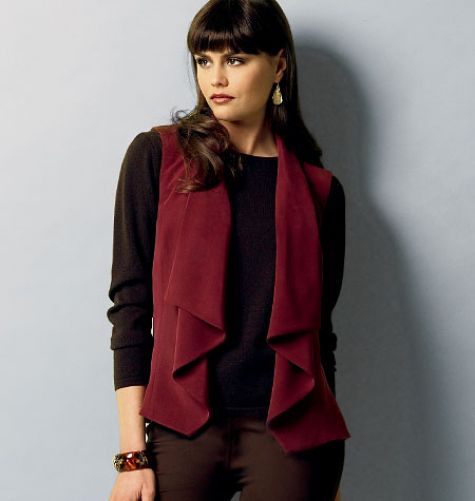 Lose the chill with a vest or jacket like the ones shown in pattern B5928. This fitted, lined misses' vest or jacket front extends into a flowing drape and back collar. It includes shoulder pleats, princess seams, and a shaped hemline. Both the jacket and vest are ideally made with crepes or wool blends for beautiful drape and warmth, or make the drape using sequined fabrics for some added pop!
STAY DRY ON RAINY DAYS: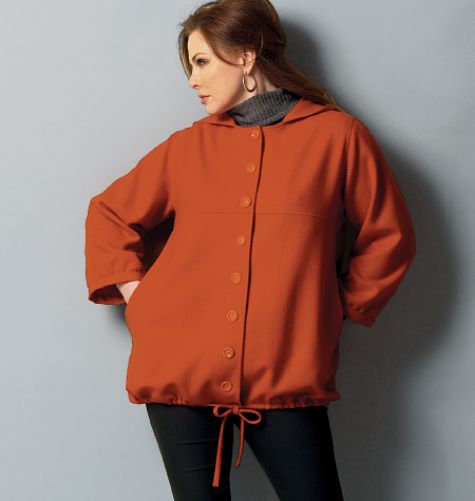 Stay dry on rainy days with pattern B5931 by Connie Crawford. This misses'/women's unlined jacket is loose-fitting, and includes a single-layer hood, front yokes, side pockets, a drawstring on the lower edge, and sleeves with barrel cuffs. It can also be constructed using a button or zipper closure for a stylish finish. It is ideally made with laminated or quilted fabrics to keep the water out!
WHAT WILL YOU MAKE?
What are you planning to make to stay warm when the temps begin to drop? Check out the full Butterick collection here!