How to Make a Car Coat from Two Kilim Carpets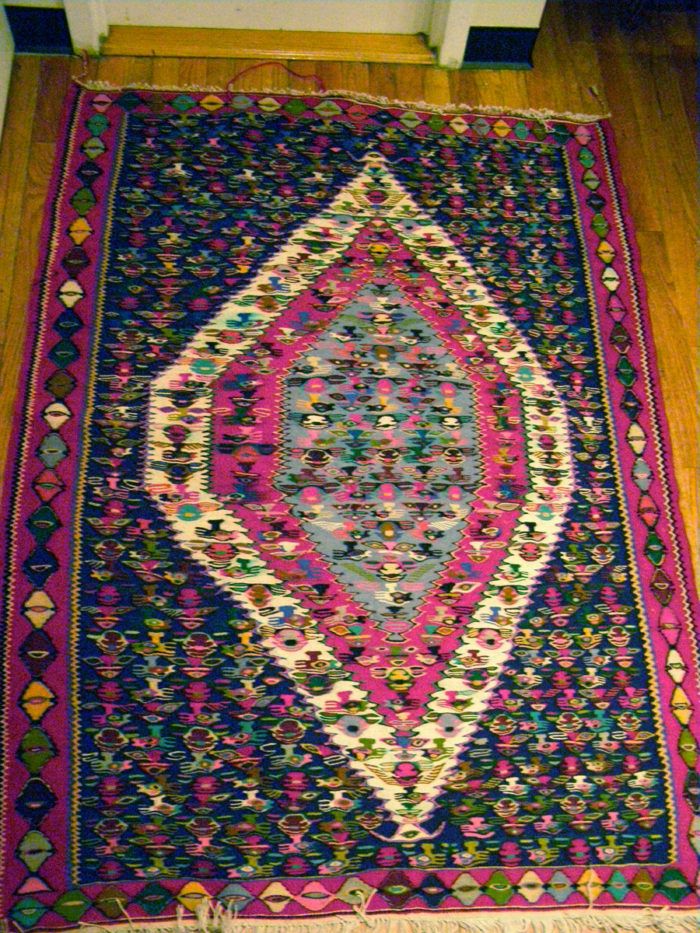 I recently held a sit-and-sew workshop with Susan Khalje in Baltimore, Maryland. We held it in her husband's oriental carpet gallery, so I had a look around at the beautiful rugs.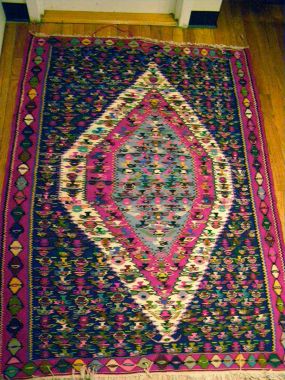 That's where I fell in love with this rug, one of a pair.
As an aside, Susan and I are scheduling sit-and-sew dates for 2019. And if you ever need a beautiful carpet, Susan's husband, Qadir, is the person to contact.
This rug was one of a pair. Susan gave me the pair of 4-by-6-foot kilim rugs in the same pattern.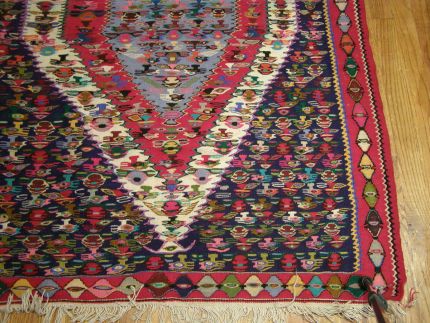 The photo isn't distorted. These rugs were handwoven, so they aren't symmetrical, which is part of their charm.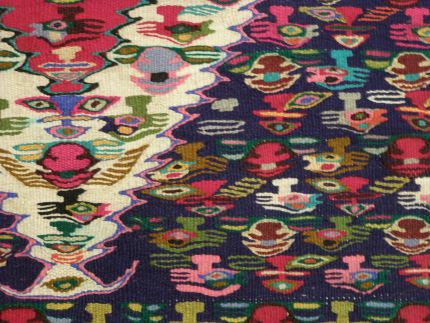 Here's a detail shot.
Whacky me, I got the idea to make a car coat from them, similar to my Pendleton blanket coat. I used the blanket coat pattern. The kilims were about the same thickness as the Pendleton blanket fabric. But they are a little stiffer.
My first stop was to the laundromat, to tumble them in the dryer for an hour. This softened them up considerably.
I figured I couldn't match the pattern as exactly as a machine-woven product because the rugs weren't symmetrical. So I laid out the jacket and cut.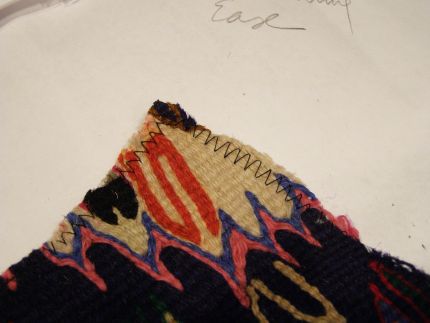 I didn't know how much the rug fabric would ravel, so I zigzagged the cut edges immediately after cutting.
Sleeves were sewn first. I wanted to eliminate bulk anywhere I could, so I sewed the back sleeve seam as a lapped seam.
Note the crooked stitching. Perfectionists beware of this fabric: It was impossible to match a pattern. The weave of the fabric caused the stitching to go wobbly, so after ripping a couple of times, I just decided that this was part of the aesthetic.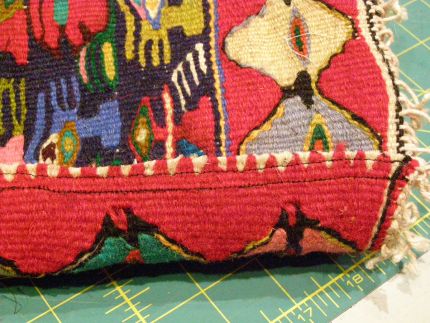 This…
Start your 14-day FREE trial to access this story.
Start your FREE trial today and get instant access to this article plus access to all Threads Insider content.
Start Your Free Trial
Already an Insider? Log in