Video: How to Bead a Motif Using a Template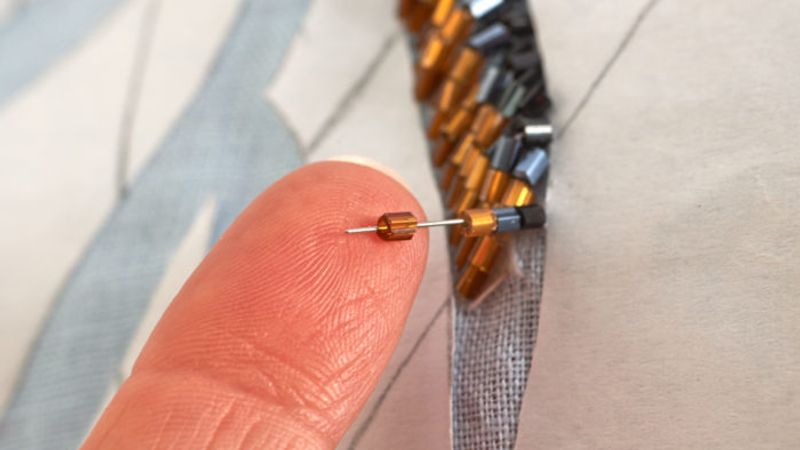 Evamarie Gomez and Judith Neukam; Shot by: Gary Junken
Beautifully beaded motifs can be applied to any garment. This type of embellishment can quickly transform an otherwise uninteresting look to a uniquely distinctive one. Inspired by the 1930s dress featured on the back cover of Threads #169 (October/November 2013), Executive Editor Judith Neukam shares a clever method for stitching a beaded frond in "How Did They Sew That." The star of her technique: a freezer paper template. Watch this quick Threads Essential Techniques video tutorial to see just how easy it is to create a beaded motif using this method.
Don't miss other vintage inspired techniques like this one by purchasing a print subscription of Threads, or by becoming a Threads Insider. Print subscriptions and Insider memberships include FREE tablet editions.
Get the latest including tips, techniques and special offers straight to your inbox.