Don't Miss the October/November 2013 Issue of Threads!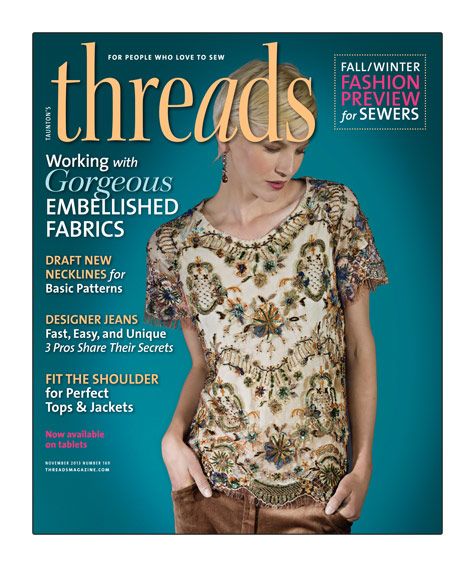 The October/November 2013 issue of Threads magazine hits the newsstands on September 3, and you won't want to miss it. Here's a rundown of the great techniques and new material you'll find in this issue. Along with this sneak peek, you can also preview the latest digital issue.
The Highlights:
"Autumn Preview"by Connie Crawford. Colors, fabrics, and silhouettes for a new season.
"Opulent Fabrics" by Susanne Chess. Discover the world of embellished textiles.
Online Extra: 360-Degrees of an Embellished Sheath Dress 
"Reshape a Neckline" by Emma Seabrooke. Adapt a pattern for three new styles.
"Why Bother Sewing Jeans" by Judith Neukam. Find out why three experts love making jeans.
"Make Your Own Heirloom Buttons" by Nancy Nehring. Vintage flair for modern garments.
Online Extra: Get Creative with Heirloom Buttons
"Fit a Foward Shoulder" by Louise Cutting. Adjust your patterns to match your posture.
And of course, you'll also find our regular departments:
Contributors
Letters
Notions
Tips
Embellishments (Scrap lace)
How Did They Sew That?
Online Extra: Stitch a beaded frond
Quick to Make (High-octane clutch)
Pattern Review
Fundamentals
Online Extra: The classic pickstitch
In the Sewing Room (Tour Kenneth D. King's sewing studio)
Reader's Closet
A Stitch in Time
Q&A
Closures
Back cover
US subscribers will receive this issue by August 27. If you can't wait until the newstand date, become a Threads Insider for immediate access to the digital issue. Tablet editions of Threads #169 are also available.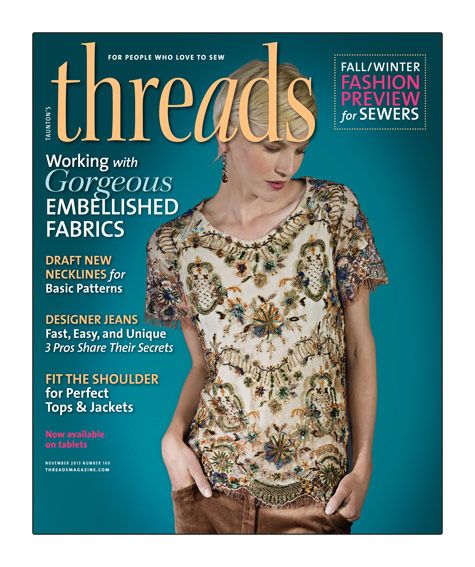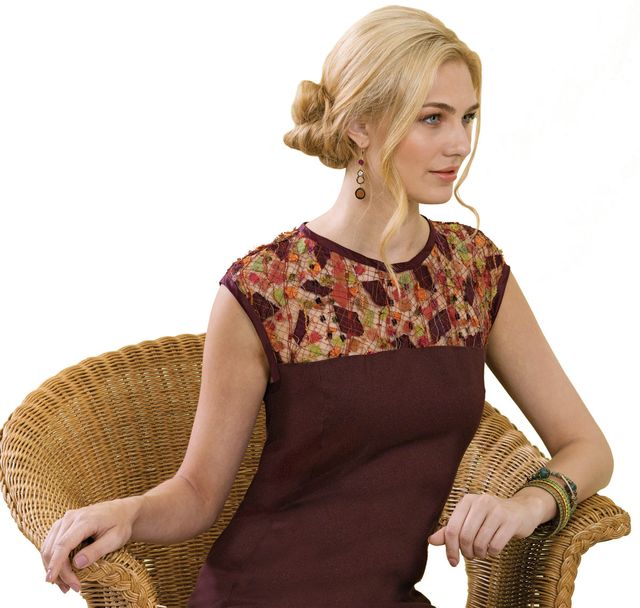 Mary Ray shows you how to create fabulous openwork fabric using leftover fabric scraps.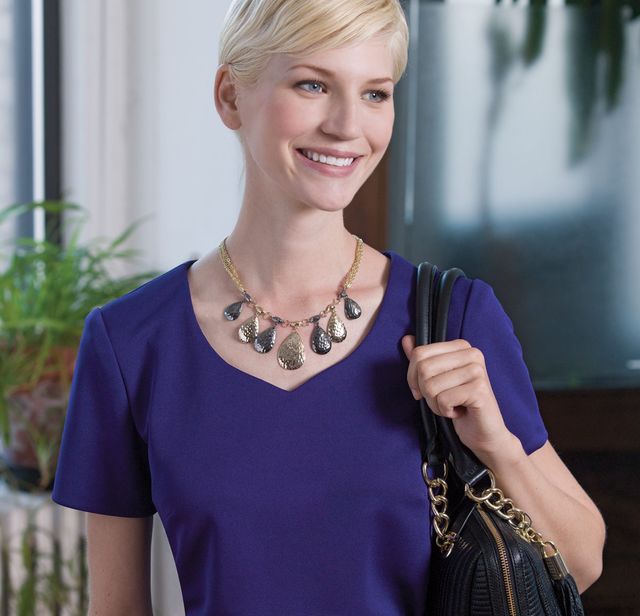 In "Reshape a Neckline", Emma Seabrooke demonstrates how to adapt a pattern to create three different styles.