How to Make a Loop Scarf with a Twist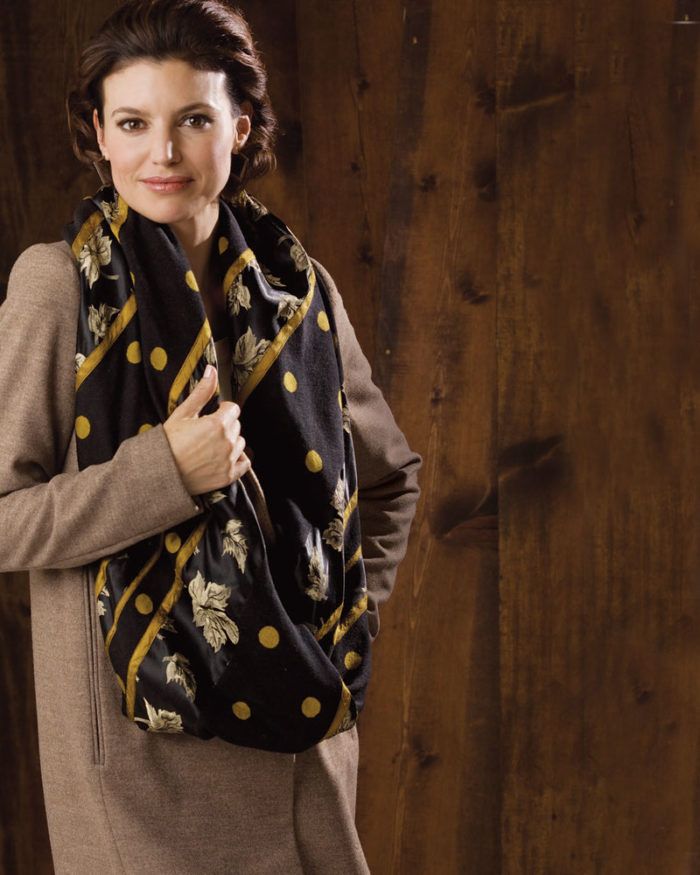 For many years, author Linda Chang Teufel enjoyed a friendship and collaboration with Dutch-born designer Koos van den Akker. Koos is known as "The Master of Fabric Collage," and his genius is to discover daring fabric combinations and innovative construction techniques. This project is a perfect example, and Koos was generous enough to share his methods.
Linda spotted this unique "loop" scarf in his New York City studio and had to figure it out. She realized that this scarf 's construction is similar to the cardboard tube within a paper towel roll. A long seam forms a flat fabric rectangle into a spiral tube. When the tube's ends are joined, the loop has a twist that imparts a graceful drape. The construction is ingenious, and very easy to do. Once you make one, you'll want to try more.
Another Koos touch is that this project combines multiple materials and bindings, the better to play up the twisting formation. This project relies on long fabric strips. You can use your fabric remnants for this project.
Linda measured a few of Koos' finished scarves and the widths and lengths varied. The width-to-length ratio influences the degree of twist in the finished loop, from a half to a full revolution of the tube. Try the example measurements as a guide, but to truly emulate Koos' creativity, be sure to experiment. Enjoy the unique results in this article from Threads #158, Dec 2011/Jan. 2012.
View PDF