Project Runway Season 12, Episode 6: "Let's Go Glamping"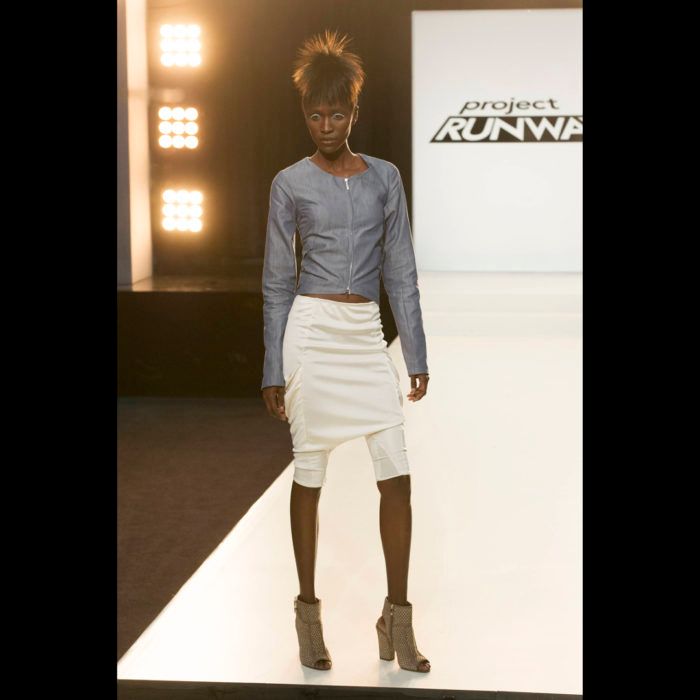 The Project Runway designers have varying degrees of tolerance for the great outdoors. The conditions of "glamping" or "glamorous camping," however, made an outdoors overnight in upstate New York quite pleasant for all 11 challengers in the latest episode.
The flora, fauna, stream, scents and sounds of a comfortable adventure inspired the designs in this episode. The natural setting was appropriate for the challenge's sponsor, resource natural spring water, a bottled water from all-natural sources.
Each designer took different inspiration from the trip. Alexandria spent time alone, concentrating on creating a design that wouldn't put her in the bottom three this time. Helen was influenced by a dead moth in the sink at the campsite. Alexander studied the trees at midnight. Justin focused on the sound and visuals of flowing water. And Karen focused on the fabric and style of the tents the designers slept in.
Tim introduced the challenge wearing a camouflage suit (of course!) quipping that it was as close as he came to camping. The guest judge was actress Allison Williams, one of the stars of the HBO series "Girls."
On to the glamping-inspired designs!
The winner
Alexandria von Bromssen's winning design. Didn't you admire Alexandria's resolve to separate herself from the others, to sit down and concentrate on creating something innovative? The drop-crotch pants were a risk, but they actually worked.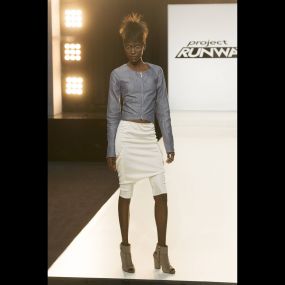 The losing design

Justin LeBlanc, too, took a risk, but his was not successful. Justin decided to make a lace from melted glue gun glue. In theory, it was interesting, but in actuality, it was not pretty. It looked like foam or froth, and Justin didn't use it to its potential.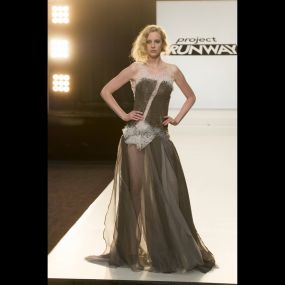 The almost-losing designers

Karen Batt's design was very ill-conceived. Karen was inspired by the tents at the campground and created a muu-muu with a leather belt strap harness. Then, because Tim's critique mentioned that the dress was boring, Karen tried to enliven it by dying it an egg-yolk yellow ombre. Blecch!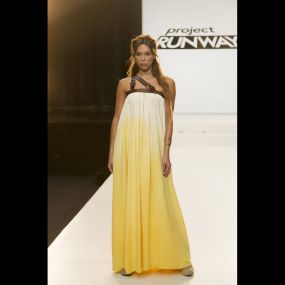 Ken Laurence, to imitate the flowing water near the campsite, chose three colorways (white, red, and green) of a wool print. He twisted and manipulated tubes of the wool on a sheath dress bodice. Neither the fabric choice nor the embellishment placement worked. Ken was almost out too, but his look was not quite so bad as Karen's.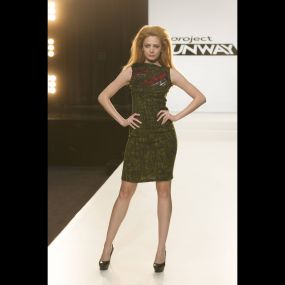 The emotional save

It was a very sad scene in the designers' lounge, when Justin came back to announce that he was out. During the camping trip, he'd been teaching the other designers more sign language. He was such a lovely, interesting person, and given more time, he probably could have made something amazing from his lacework design concept.
Tim came in the lounge, and voice breaking and with his hands shaking, announced that he wanted to use his save to keep Justin in the competion. Tim didn't feel the judges had made the correct choice, and Justin was saved from elimination.
The rest of the designs

This challenge brought out the best in a number of the challengers – maybe it was the sleep, fresh air, and roasted marshmallows! Aside from the losing and nearly losing designs, almost every designer created something interesting.
Jeremy Brandrick created a bias dress, with a calligraphic love letter painted on the silk: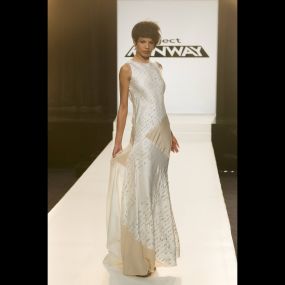 Miranda Levy created, not a pencil skirt!, but a long column dress, with a leather florette embellished hem: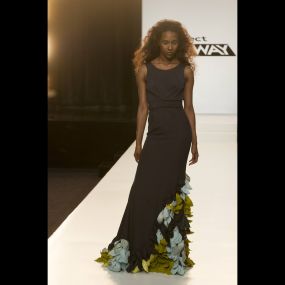 Alexander Pope created a dress inspired by "trees at midnight":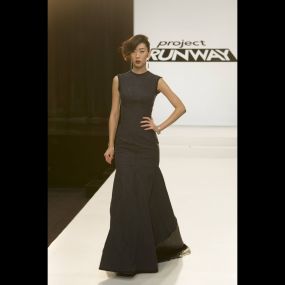 Dom Streater's design: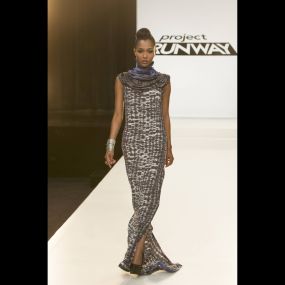 Bradon McDonald's design: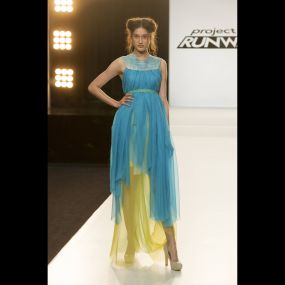 Kate Pankoke's design. Jeremy Brandrick called it "pregnant fairy" and that stuck with me.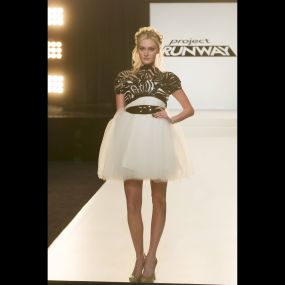 Helen Castillo's design, inspired by a dead moth, but still quite nice: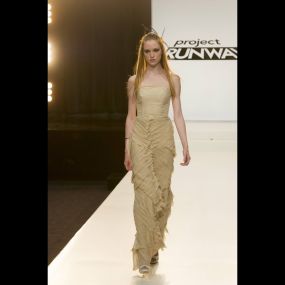 What did you think?

Wowee, the Tim Gunn Save comes into play! Were you surprised at the turn of events?
Which designer do you think should have gone home instead – Karen or Ken?
Do you agree with Tim's choice to keep Justin in the competion?
My thinking is – I don't believe Justin will win the competition. I can't think of a single design he's created that was really stunning. So then I wonder why Tim used his save to keep Justin in the competition.
On the other hand, Justin wasn't the worst designer in this episode. Justin does deserve to be in the top 10. I'm predicting Karen and Ken are soon to go, if simply because it appears that neither one has a good understanding of fabric.  
Tim Gunn and Seona Skwara, Head of Activation for Resource Natural Spring Water, present the sixth challenge.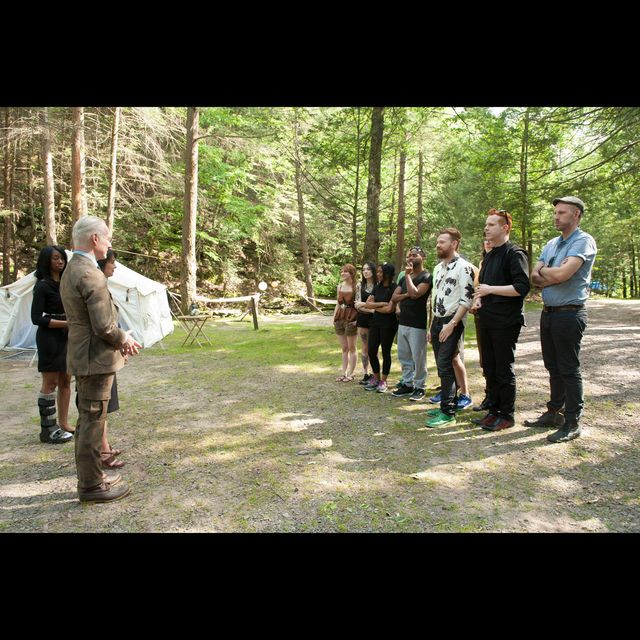 Tim Gunn and Seona Skwara, Head of Activation for Resource Natural Spring Water, present the sixth challenge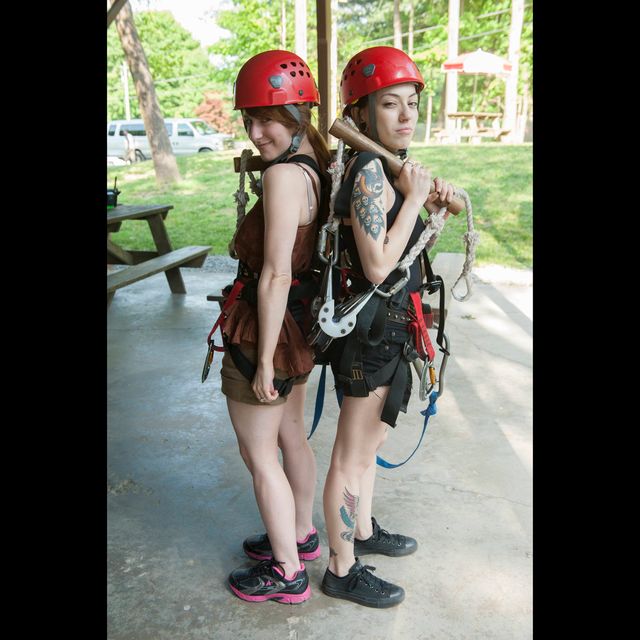 Katelyn Pankoke and Helen Castillo gear up.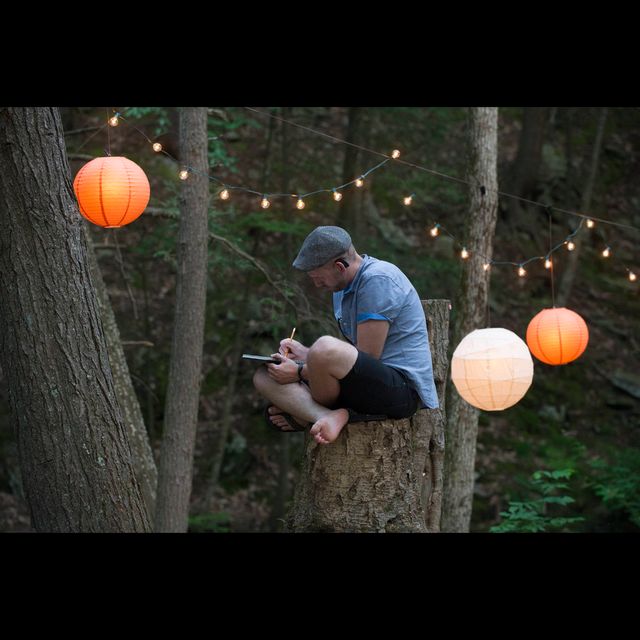 Justin LeBlanc gathers her thoughts during the sixth challenge.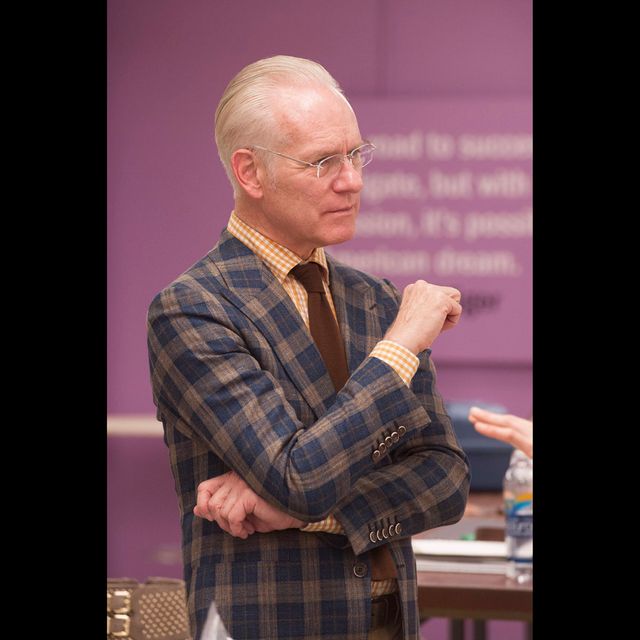 Tim Gunn gathers his thoughts during the sixth challenge.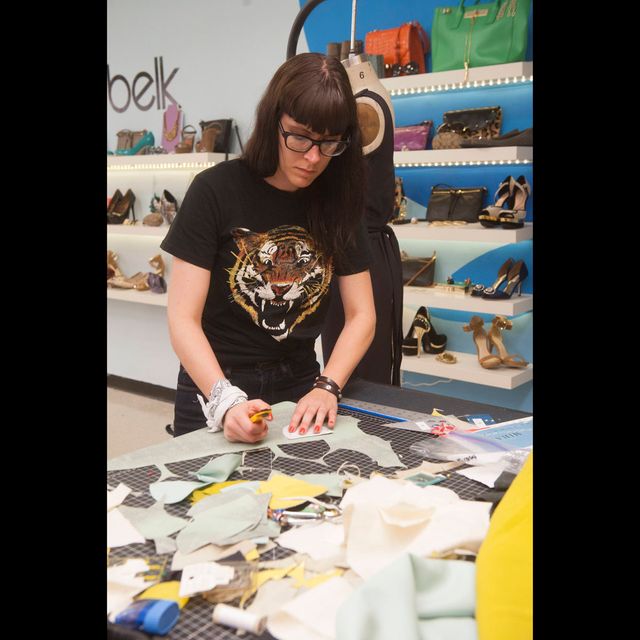 Miranda Kay Levy has to make it work.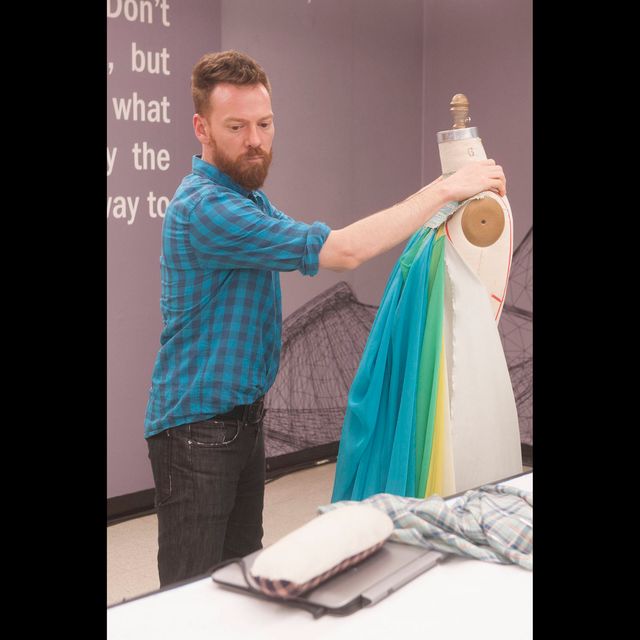 Bradon McDonald has to make it work.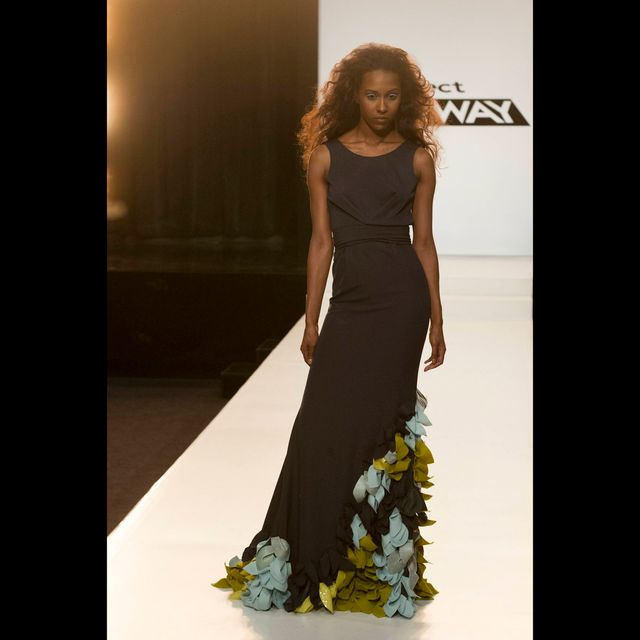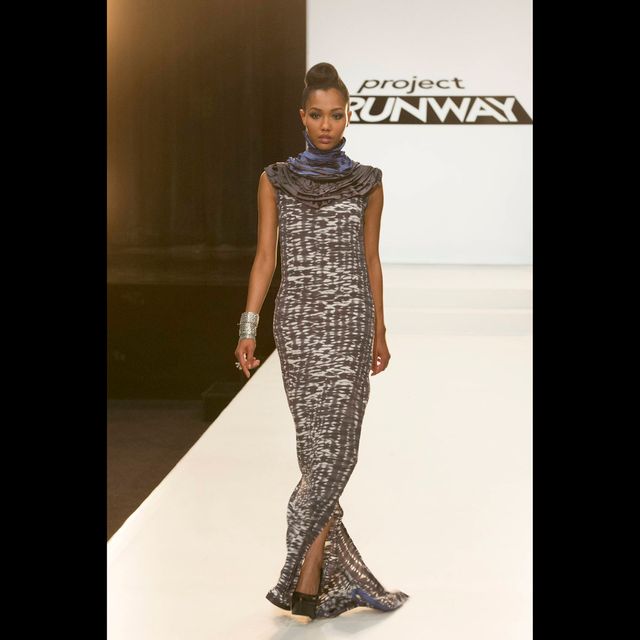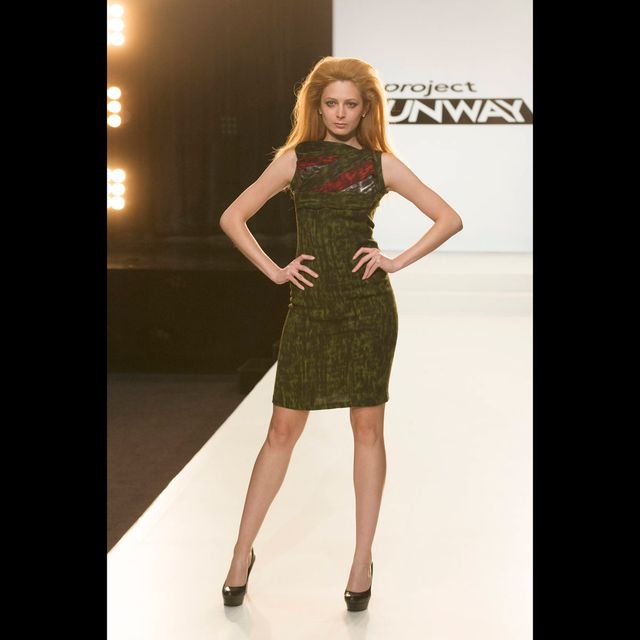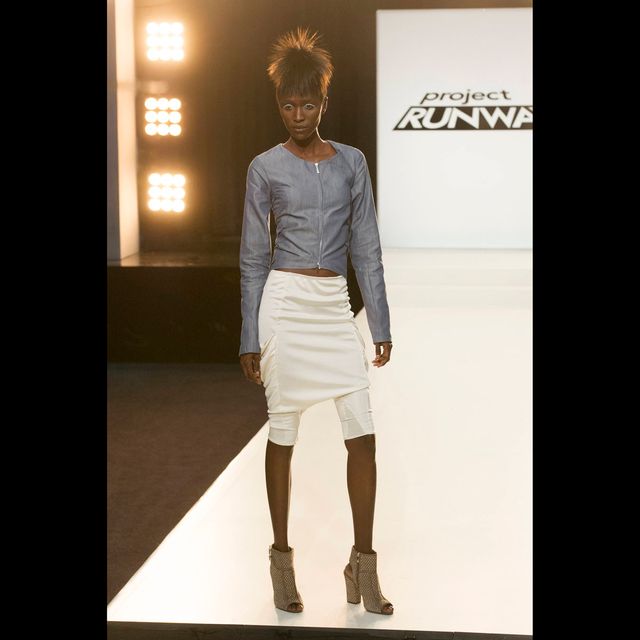 Alexandria von Bromssen's winning design.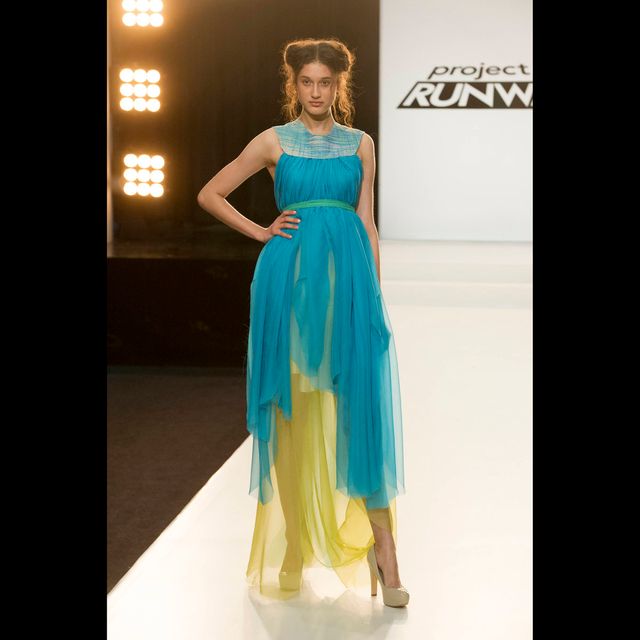 Bradon McDonald's design.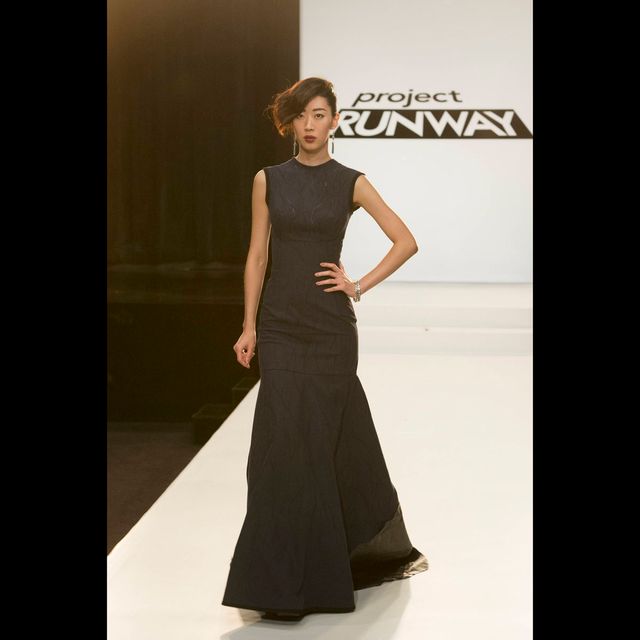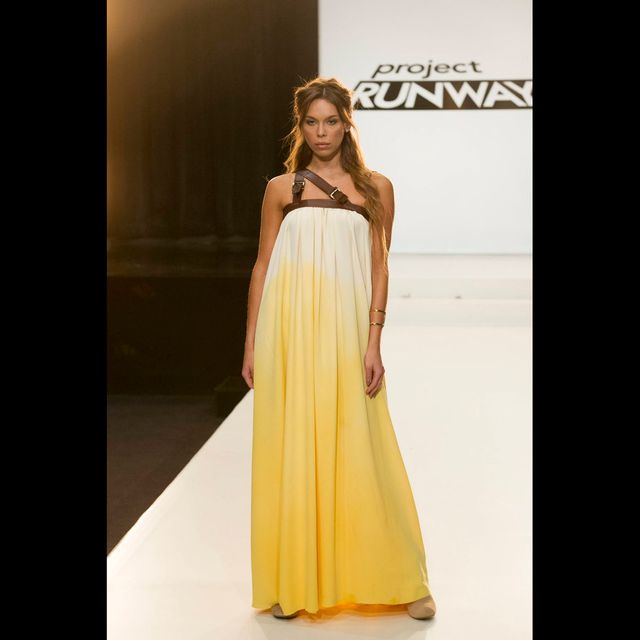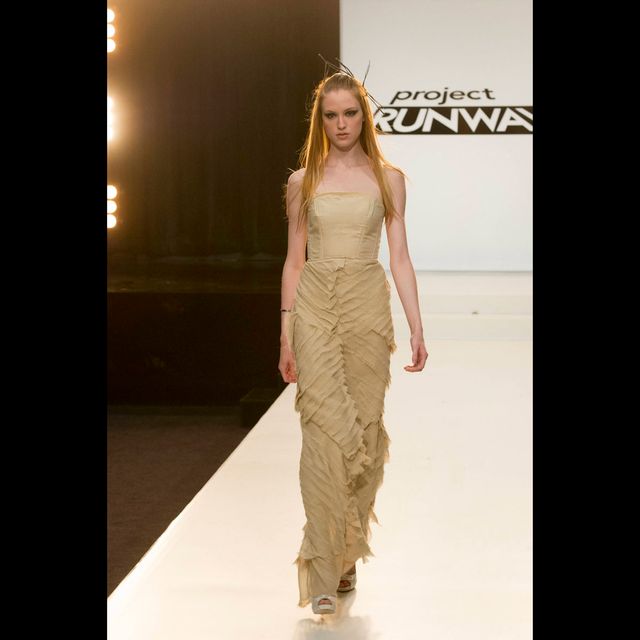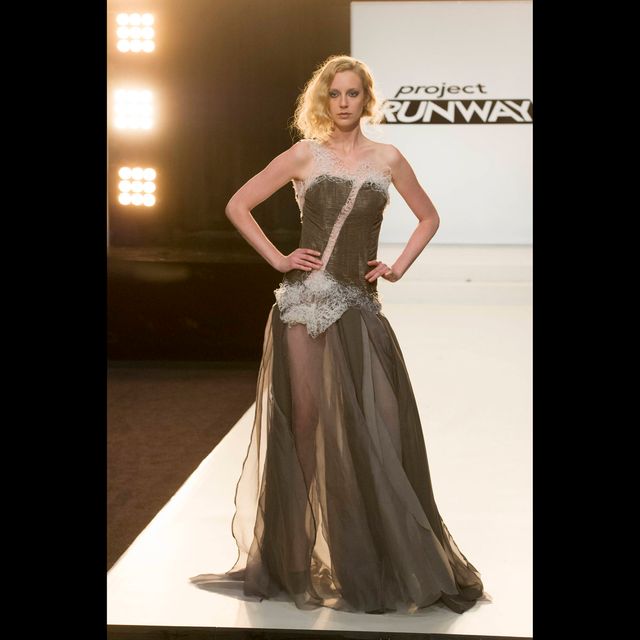 Justin LeBlanc's losing design.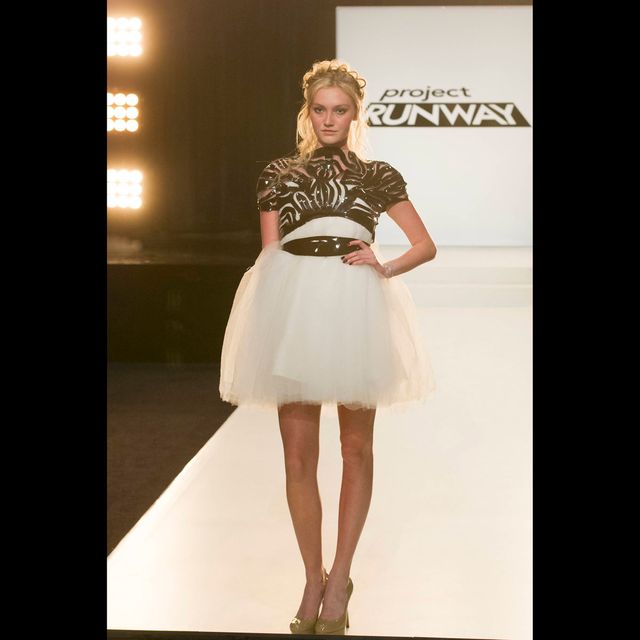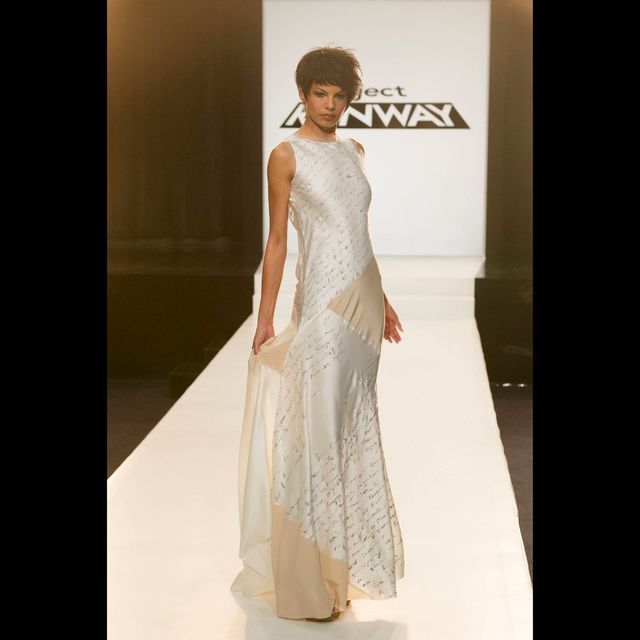 Jeremy Brandrick's design.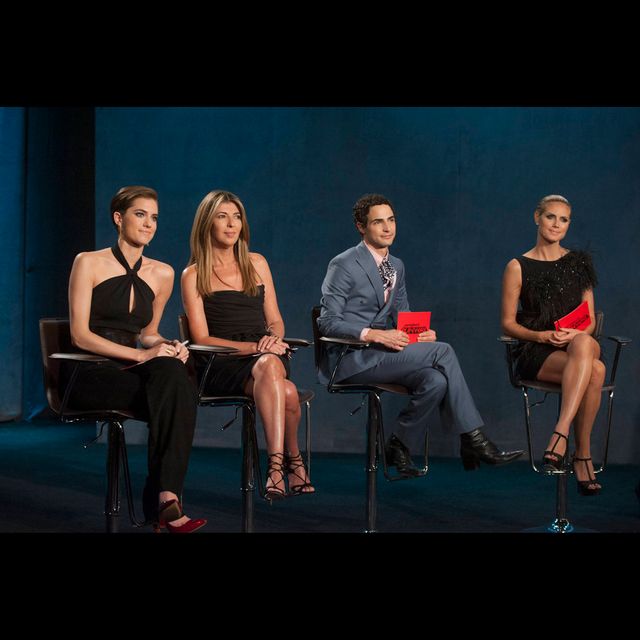 Guest judge Allison Williams, left to right, Nina Garcia, Zac Posen and Heidi Klum judge the sixth challenge