The Winner of Threads Selects: "Easy-to-Sew Pet Projects" is…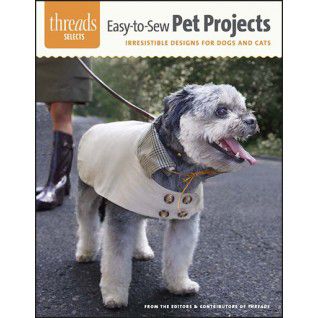 Congratulations to Serral. You have been randomly selected as the winner of the latest SewStylish giveaway and will receive a free copy of Easy-to-Sew Pet Projects: Irresistible Designs for Dogs and Cats. This issue of Threads Selects features a compilation of various pet project patterns from the editors and contributors of Threads! The following patterns are included:
London Dog Coat
Pet-Shaped Pillow
Lovable Leashes
Box-Seat Pet Bed
Socktopus Toy
Picture-Perfect Pet Pillow
Congratulations again!