Celebrate National Sewing Month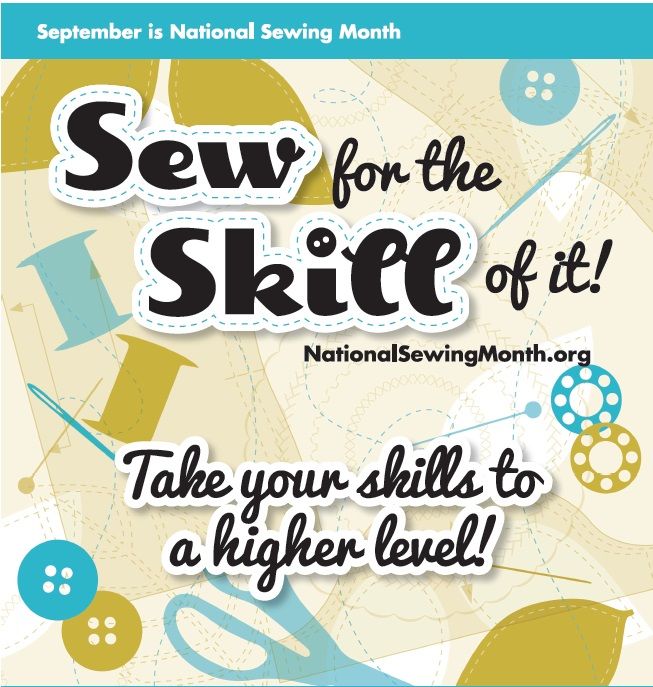 As if you needed another reason to spend time at your sewing machine, September is National Sewing Month, presented by the Sewing & Craft Alliance and the American Sewing Guild.
Not only is it the annual time of year where all things sewing-related are encouraged, 2013 is the 31st anniversary of this month of sewing indulgence. It's the perfect opportunity to introduce a non-sewer to sewing as a way to harness creative energy and benefit from the hobby's therapeutic effects, not to mention take advantage of them yourself.
Along with free sewing projects and tutorials offered by the ASG and SCA, there's also a sewing contest.
This year's Sew for the Skill of It! contest focuses on projects that serve dual purposes or that can be used in two ways. For example, sew a scarf that does double duty as a table runner, a dress that can transition to a skirt, or a tote bag that can transform into a jacket (and back again) at need.
Winners will be selected randomly. The contest opened for online entries September 1 and entries will be accepted through September 30 at midnight. Visit NationalSewingMonth.org and Facebook.com/sewingmonth for National Sewing Month news and contest information and to enter your project in the contest.
How will you celebrate National Sewing Month? Do you plan on entering the Sew for the Skill of It! contest?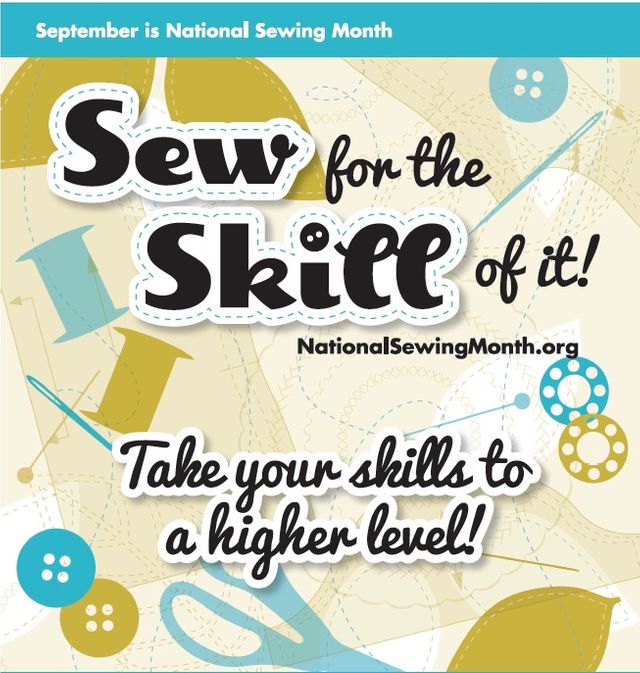 September is National Sewing Month! Celebrate by participating in the Sew for the Skill of It! contest, presented by the American Sewing Guild and the Sewing and Craft Alliance. Visit NationalSewingMonth.org for contest information.