Project Runway Season 12, Episode 8: "Having a Field Day"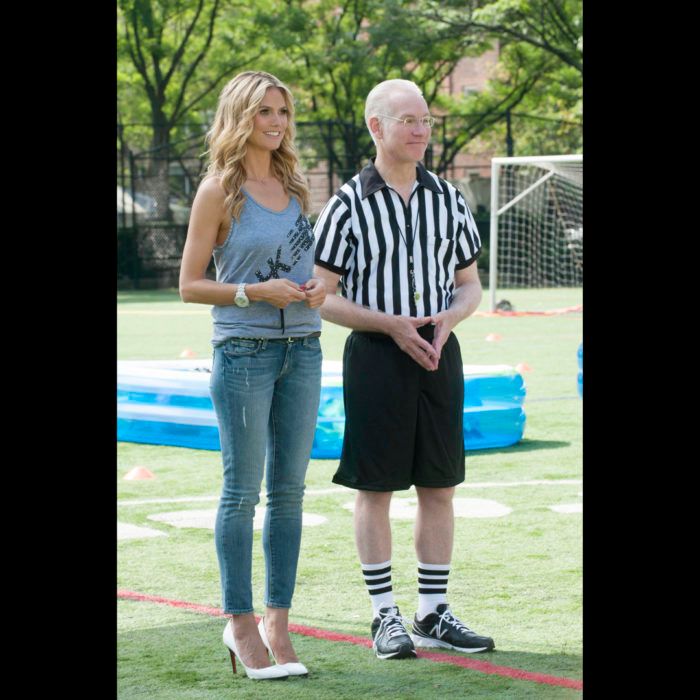 On last night's episode, Tim Gunn wore shorts, Michael Kors returned, and Ken Laurence went crazy for 5 minutes. Someone won and someone went home, too!
The remaining 10 designers were awoken by Tim (wearing a referee's outfit) and given sneakers and workout wear.
The designers, in five teams of two, had to compete in field-day events (three-legged race, human wheelbarrow race, and find the flag) to get first dibs on fabric and an hour extra work time.
Dom Streater and Justin LeBlanc won the field day events. Then the teams were broken up and the designers worked indpendently to must create high-end performance-wear for Heidi Klum's New Balance line.
The winning design is to be sold at select athletic stores. This is the first challenge of the season to have a prize incentive attached to it.
The guest judge was Michael Kors, back for a visit and a little criticism.
The winner
Helen Castillo came through again, with another chic design. Her workout wear expressed fashion, comfort, and figure flattery. Some success seems to have made Helen much more confident, and the confidence is bolstering her creativity.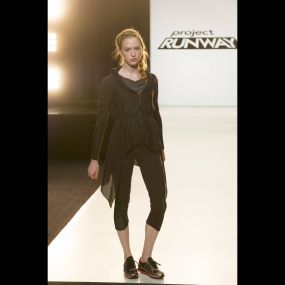 The loser
Karen Batts has been teetering for a while, and this episode was the tipping point. Karen started a chartreuse design with black style lines, but then had to abandon the idea when Heidi hated it. Karen quickly sewed a baggy alternative. Even the model hated it.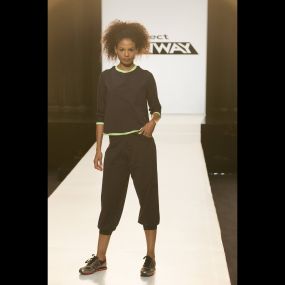 The rest of the designs
Kate Pankoke's design: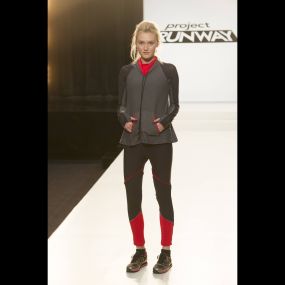 Justin LeBlanc's design: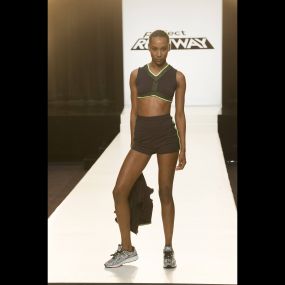 Alexandria von Bromssen's design: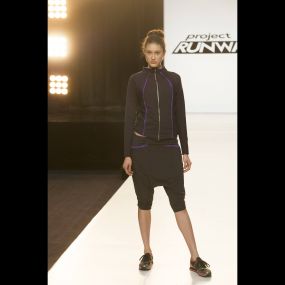 Bradon McDonald's design: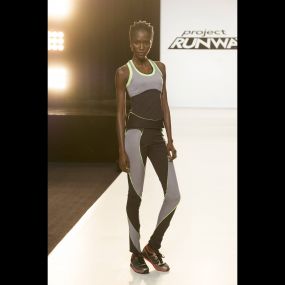 Dom Streater's design: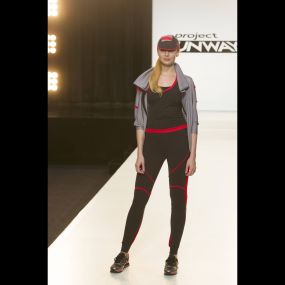 Ken Laurence's design: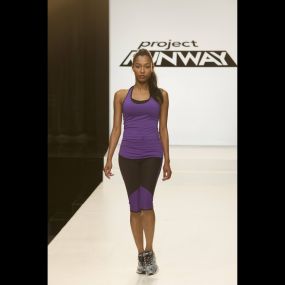 Jeremy Brandrick's design: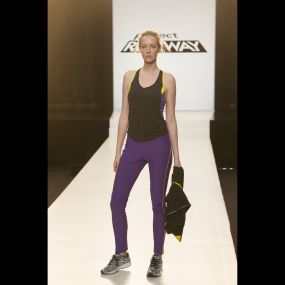 Alexander Pope's design: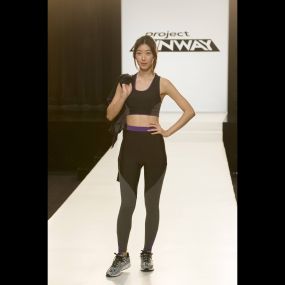 What did you think?

Do you think Karen's design was really the worst? What about Alexandria or Ken's work?

Speaking of Ken, do you think the producers should tolerate his language and threatening attitude? And perhaps it is old-fashioned of me, but especially when it is directed toward a woman – I think Ken's aggression is very disturbing, apology notwithstanding.

Are you surprised at Helen's sudden success? Helen has hidden depths as a designer, at the same time she's demonstrating a high taste level.

Who are your top three favorites at this point?

I know I would put Helen in my picks, but designers two and three are difficult choices. Perhaps Bradon and Dom… or Alexander and Alexandria… they've all made mistakes, but had successes too. Tough decisions are coming up for the judges!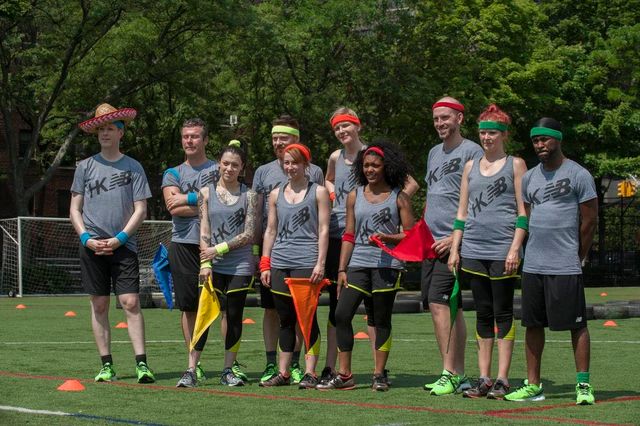 The 10 remaining designers had a "field day" to compete for first pick of the fabrics.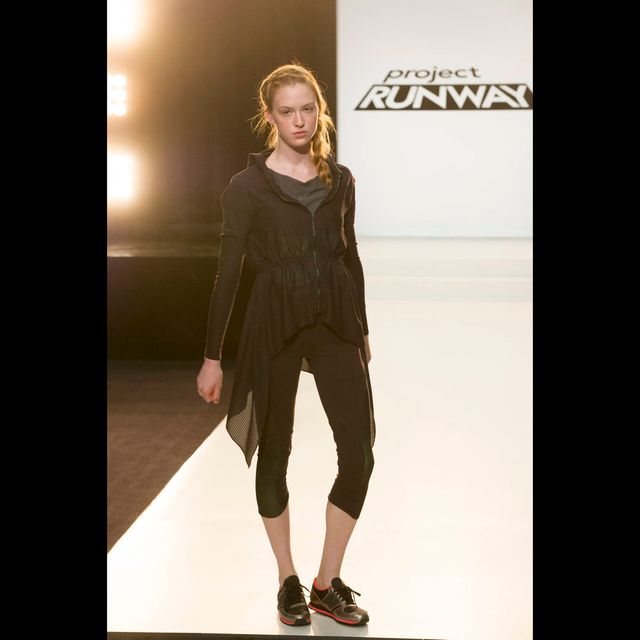 Helen Castillo's winning design.
Karen Batts' losing design.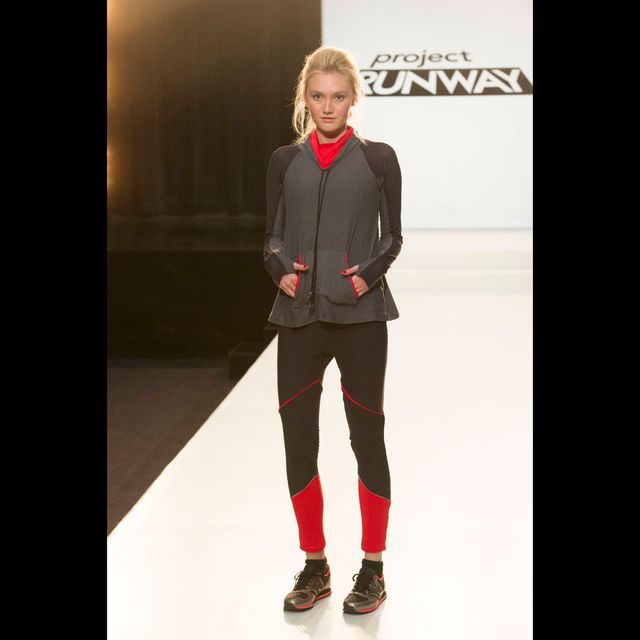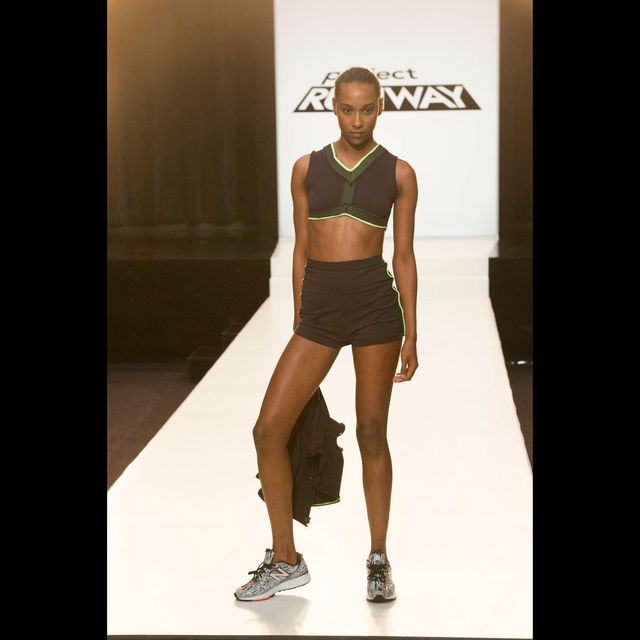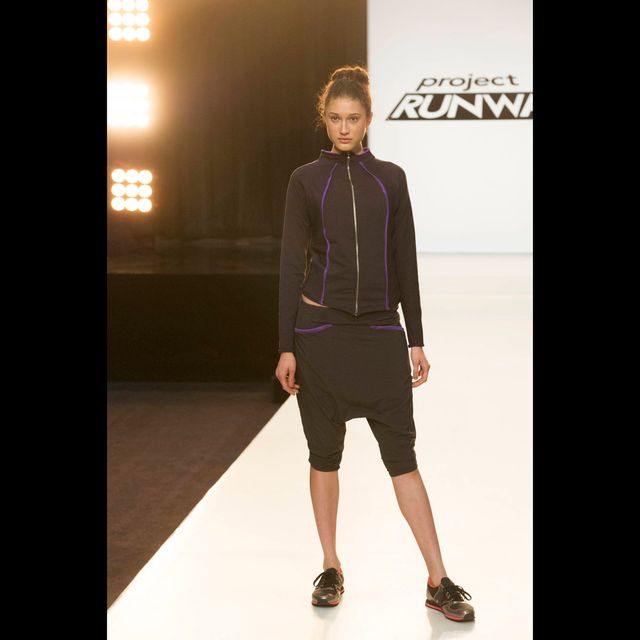 Alexandria von Bromssen's design.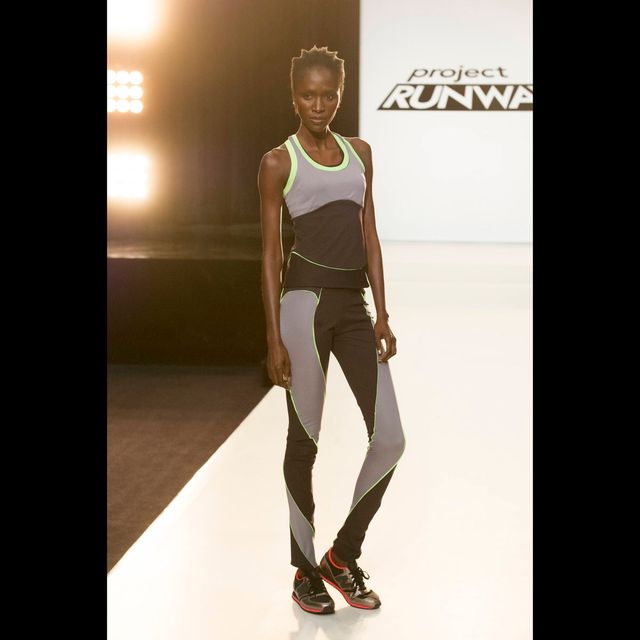 Bradon McDonald's design.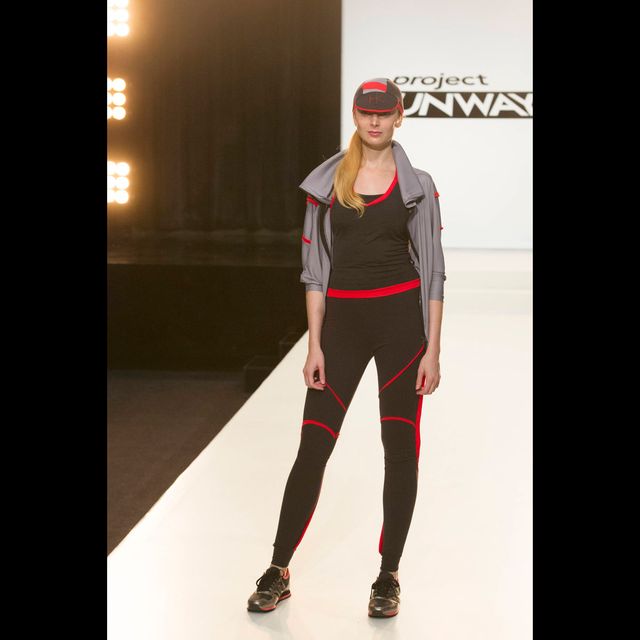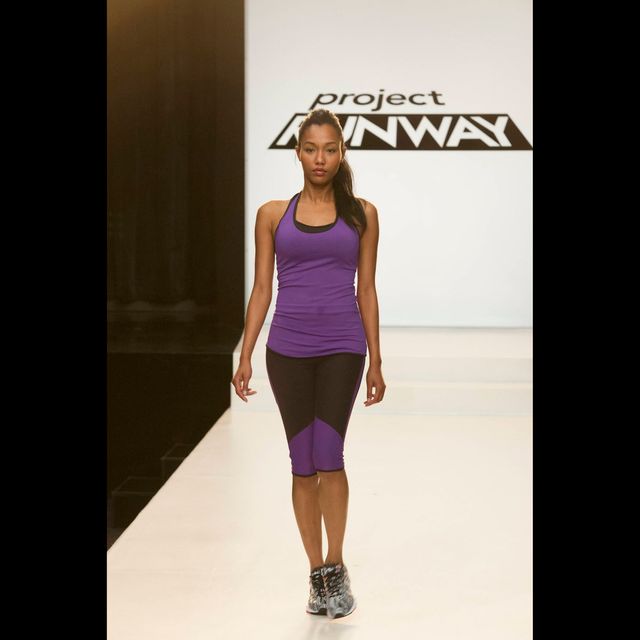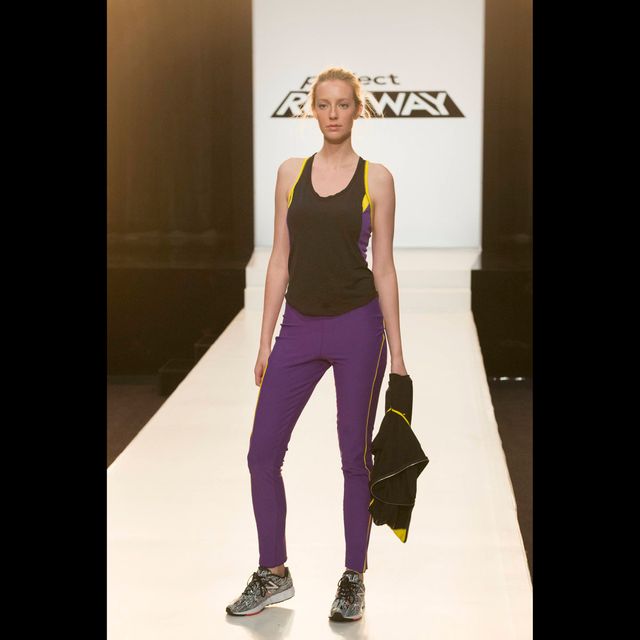 Jeremy Brandrick's design.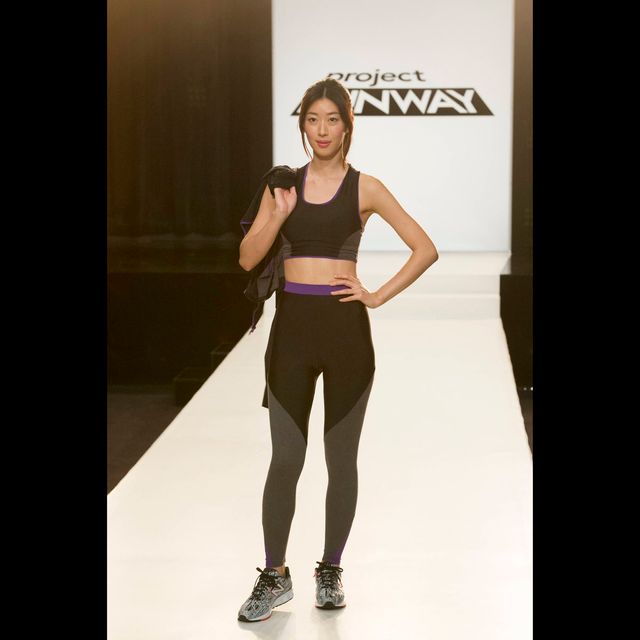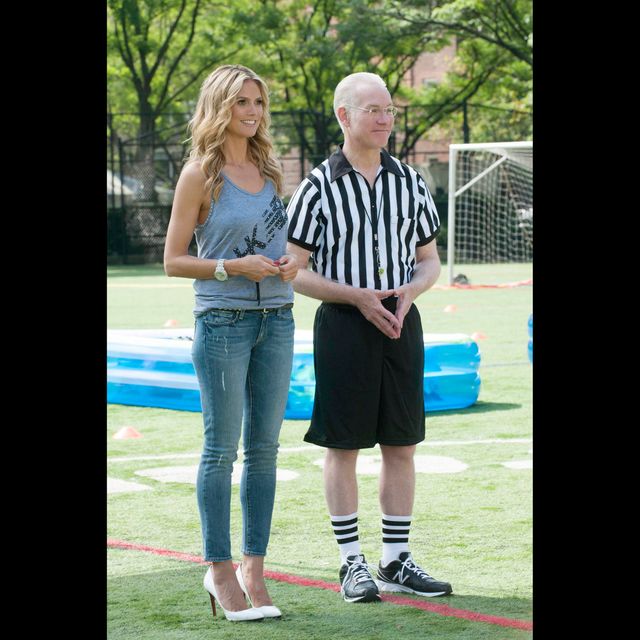 Heidi Klum and Tim Gunn prepare the designers for a field day challenge.