Charles James at the Met's Costume Institute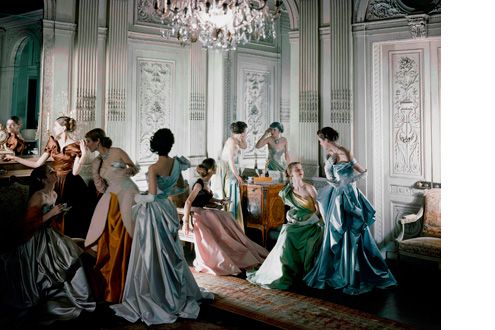 The Metropolitan Museum of Art in New York City has announced that its Costume Institute Galleries 2014 fashion exhibition will focus on Anglo-American couturier Charles James.
The exhibition, Charles James: Beyond Fashion, will be on view May 8 through August 10, 2014 and its opening will be preceded by the always-star-studded-and fashion–forward–Costume Institute Gala Benefit on May 5.
The exhibition will examine James' career and explore his design process, including his use of sculptural, scientific, and mathematical approaches to construct revolutionary ball gowns and innovative tailoring that have had a long-lasting influence on fashion.
Approximately 100 of James' most notable designs will be displayed, along with sketches, pattern pieces, swatches, ephemera and partially completed works from his last studio in New York's Chelsea Hotel. Videos will illustrate how James created dresses that sculpted and reconfigured the female form.
A catalog will be published to accompany the exhibition and will be available from the Metropolitan Museum of Art beginning in May 2014. Visit MetMuseum.org for more details about this upcoming exhibition.
James' work was featured in Threads #159.
Are you a fan of Charles James' couture gowns? What do you admire about them? Will you visit the exhibition at the Met?