Vogue Patterns: Fall 2013

Stay in style this season with Vogue Patterns' newest collection of fall patterns!
LOOSE AND COMFORTABLE:
Start off your fall with comfort and make this pullover top and these elastic waist pants to lounge around the house in or for a quick trip to the store. Vogue pattern V1367 is the perfect outfit for a cool fall day.

This is a very loose-fitting, pullover top with a bias neck binding, yokes, no shoulder seams, sleeves with continuous lap, cuffs, a snap closing, and a shaped hemline. The pants are also loose-fitting and has an elastic waist, drawstring, yokes, mock fly zipper, and a shaped hemline overlapped on lower sides.
WORK THE DAY AWAY: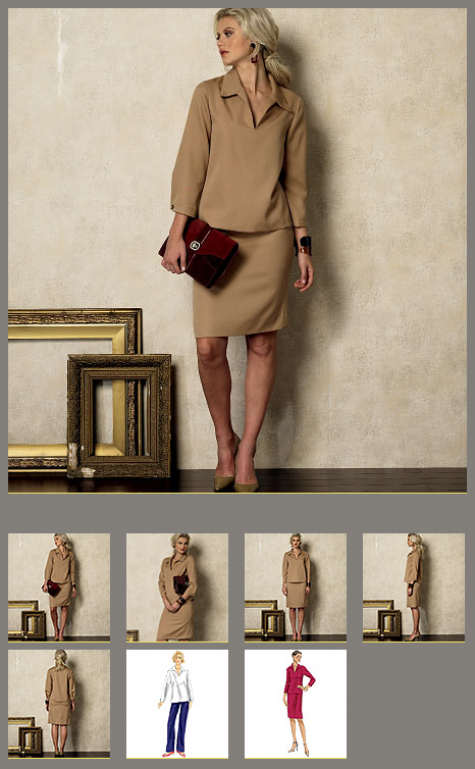 Dress up your day in Vogue pattern V8935 top, skirt, and pants set. This outfit is great for a long day at work ahead.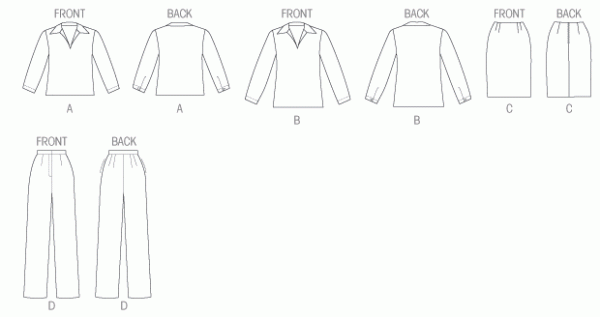 This pattern is of a loose-fitting, pullover top with a collar, sleeves with button pleat, and a stitched hem. The skirt and straight-legged pants are semi-fitted. View C includes a contour waist and back zipper. View D has a waistband, mock fly zipper, and side pockets. This patten is best designed for linen, gabardine, crepe fabrics.
SHOW OFF YOUR STYLE: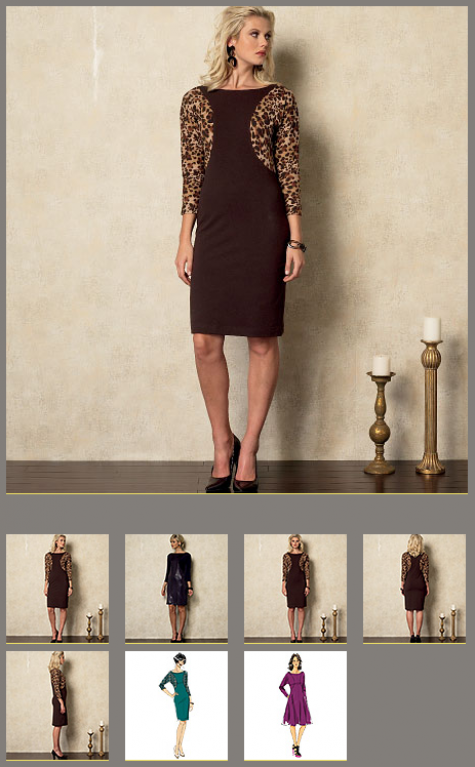 You could also make yourself a nice closefitting, pullover dress that will keep you warm and show off your curves with Vogue pattern V8919.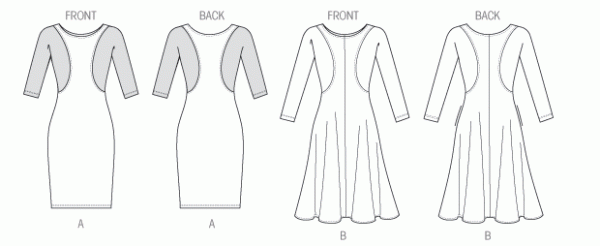 This pattern is a pullover dress (close-fitting through bust) that has seam detail and stitched hems. View B shows side pockets and a narrow hem. This pattern is designed for moderate stretch knits such as jerseys and cotton knits.
HIGH VARIETY: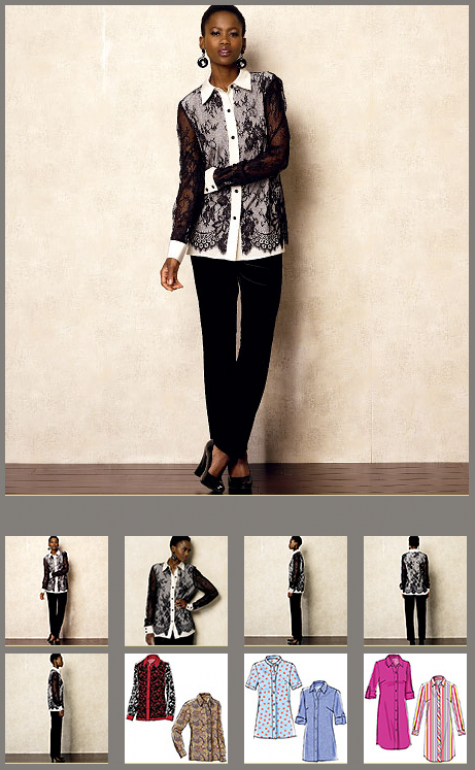 Get comfy or get fancy with this large variety of collared shirts. Vogue pattern V8927 is perfect for the upcoming fall season with shorter sleeves for early fall and longer sleeves for when it starts to get colder.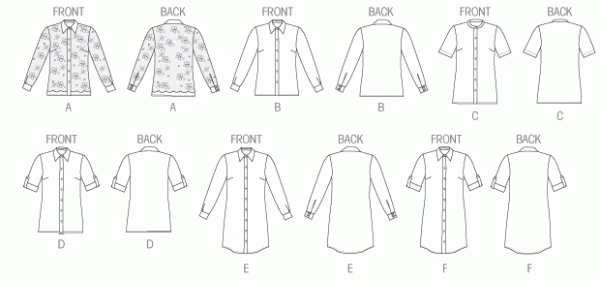 This is a loose-fitting shirt that has a collar band, bias front band, and a narrow hem. View A includes an overlay. View C has a stitched hem on the sleeves. All views include a collar, sleeves with pleats, a continuous lap, and buttoned cuffs. Views D and F have buttoned tabs. In the image, the wrong side shows on the rolled sleeves. Views E and F have a shaped hemline. This pattern is designed for crepe de chine, cotton shirting, and jersey fabrics. View A is best designed for a single edge scalloped lace.
KEEP WARM FOR MULTIPLE SEASONS: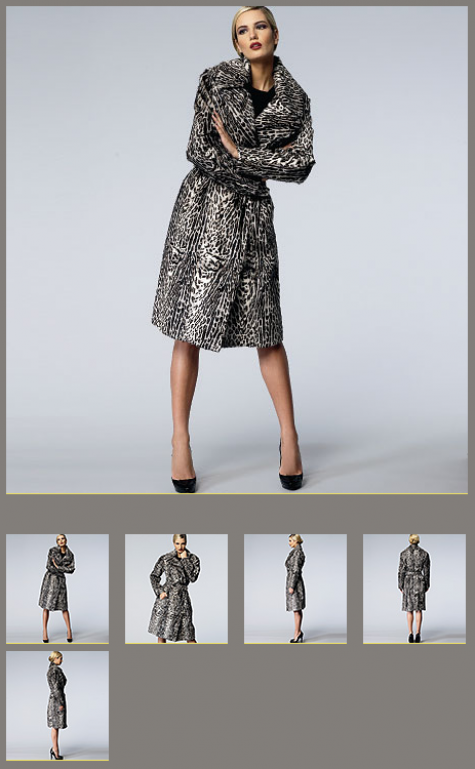 For the very cold fall weather, make yourself this warm coat from Vogue pattern V1365. This coat can be used from late fall and even through the winter.

This is a loose-fitting, lined, double-breasted coat that has shoulder pads, a collar, a collar band, lapels, princess seams, side front pockets, a back vent, three-piece sleeves, thread carriers, a snap closing and a contour belt with a carrier. It is designed for low pile fake fur and medium weight woolens.
What are you going to create for the upcoming fall season?
Get the latest including tips, techniques and special offers straight to your inbox.