Project Runway Season 12, Episode 10: "Project Runway SuperFan!"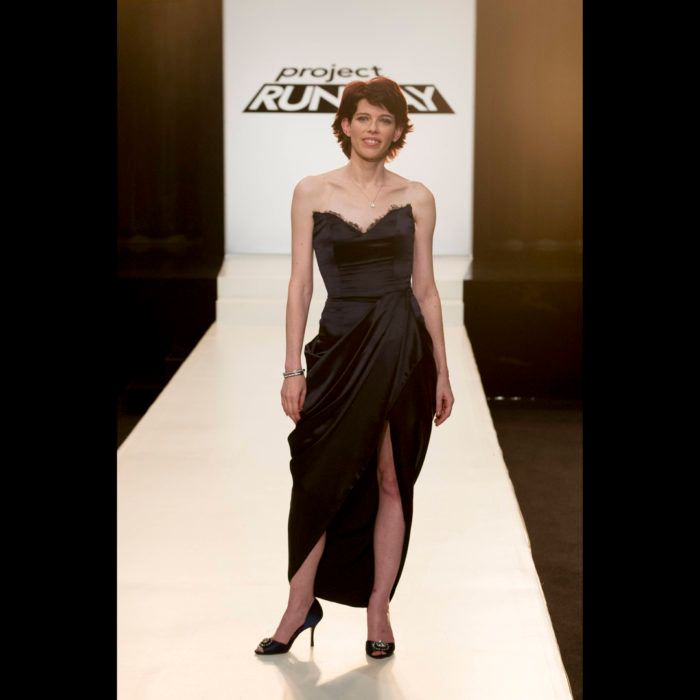 In the latest episode, Project Runway's greatest fans were the inspiration for the designers.
"SuperFans" submitted videos for a chance to come to New York City and work with a competing designer to achieve a new look. This was also the Loreal Paris challenge, so new hair styles and makeup were included in each makeover.
Designer Erin Fetherston was the guest judge, and Zanna Roberts Rassi, Marie Claire Senior Fashion Editor, sat in for Nina Garcia.
The winner
Helen Castillo's superfan client asked for a red-carpet worthy design. She got her wish! The judges loved the look and gave the win to Helen.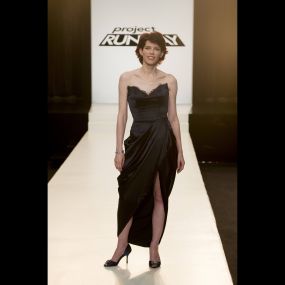 The loser
Ken Laurence's superfan client was happy with her dress – but the judges weren't. For all of Ken's volatility, he has produced mostly mediocre designs the whole season. This was his last one, as the judges said goodbye Ken.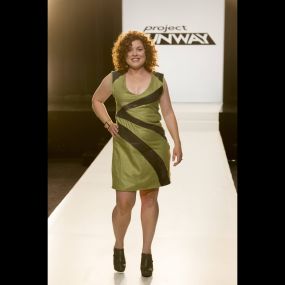 The rest of the designs
Alexander Pope's design was unfinished. He narrowly avoided being sent home instead of Ken.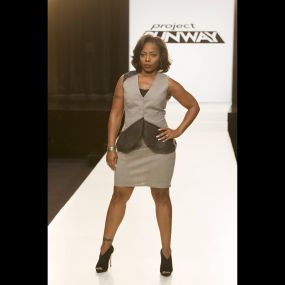 Justin LeBlanc's design featured an embroidered rendition of his superfan client's signature. A nice twist on the fan/autograph concept.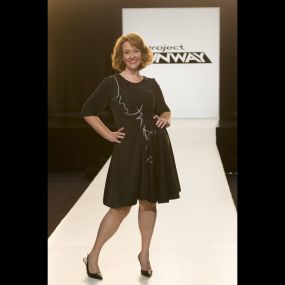 Alexandria von Bromssen's young superfan client wanted an outfit for job interviews. This was a total dud, and Alexandria was in the bottom three with Ken and Alexander.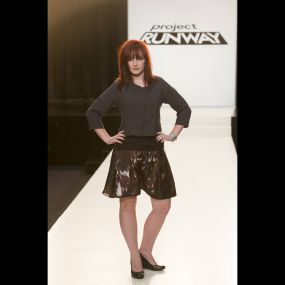 Dom Streater's dress. Dom was safe.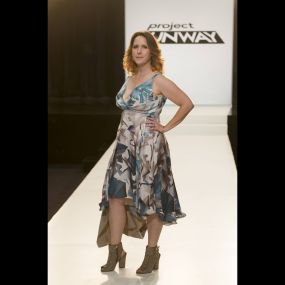 Bradon McDonald's dress. Bradon was a close second to Helen. He, as Helen did, executed his client's wishes superbly. Bradon's superfan, a suburban mom, wanted to look urban and edgy.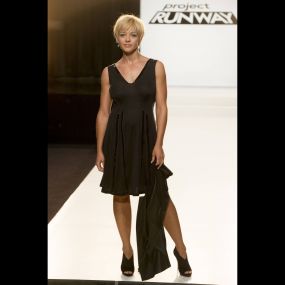 Katelyn Pankoke's design. Kate was safe.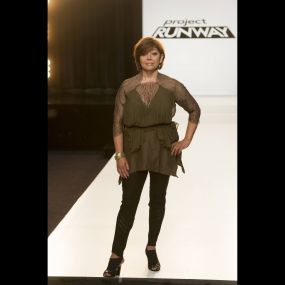 What did you think?
Were you as superglad as I was to see Ken go? His tirades made me stressed out, just watching!
Or do you think that Alexander or Alexandria's designs were worse than Ken's? It was a tough call for me. Alexandria's design was so far off the mark. Alexander had a good concept, but it was no-where near finished.
Did you compete in the SuperFan contest for this episode?
Don't you think they should make it part of every season?
The final three just showed their designs at New York Fashion Week. Who do you think the finalists were?
And who do you think will be out next?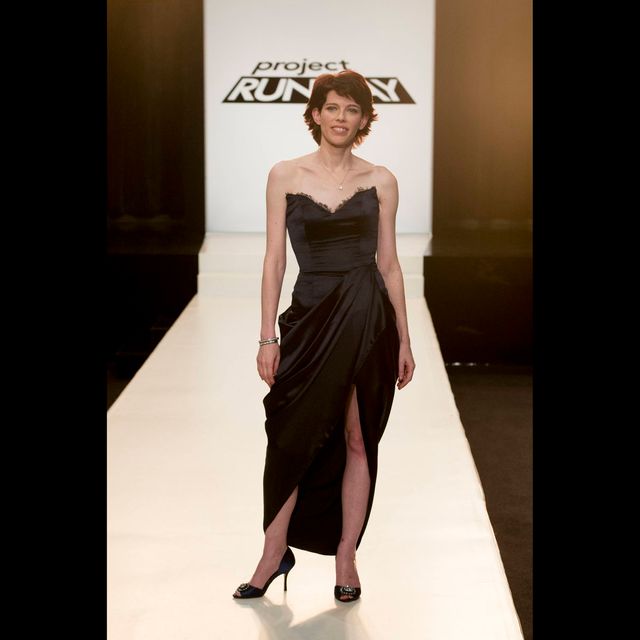 Helen Castillo's winning design.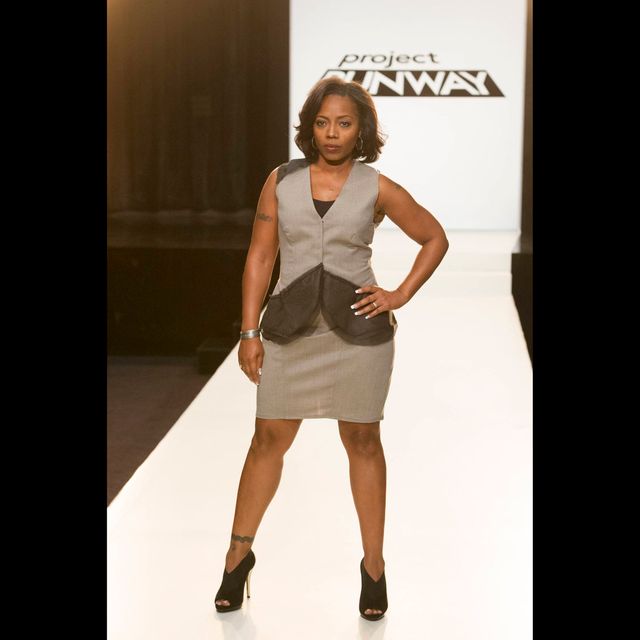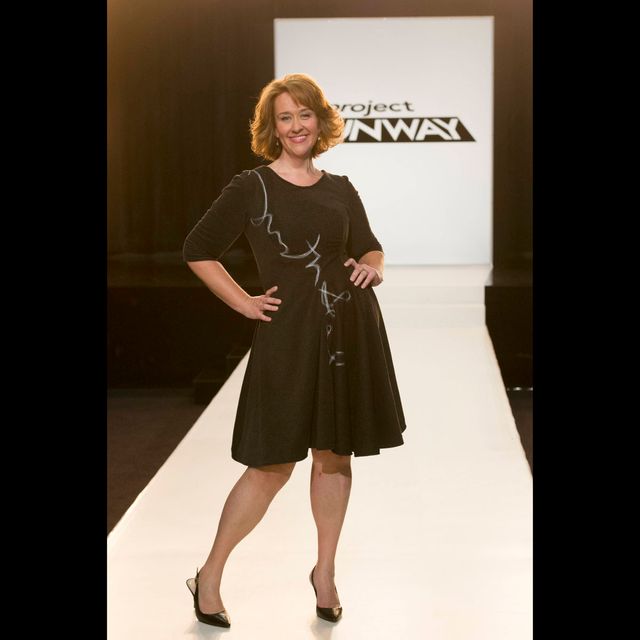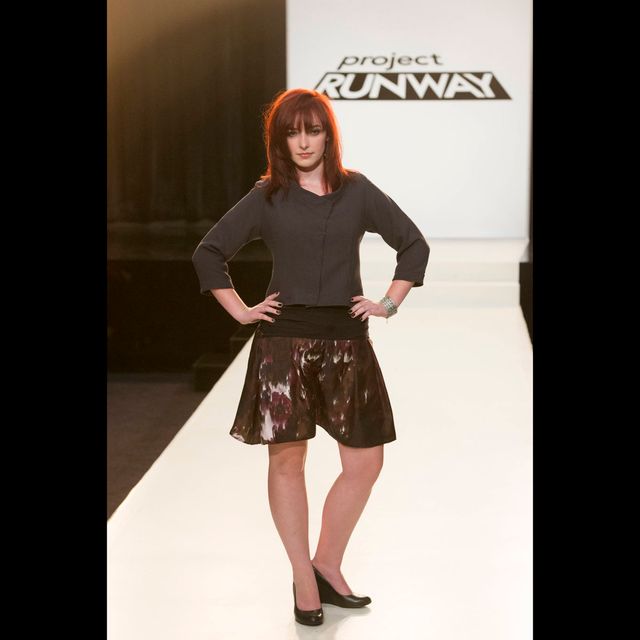 Alexandria von Bromssen's design.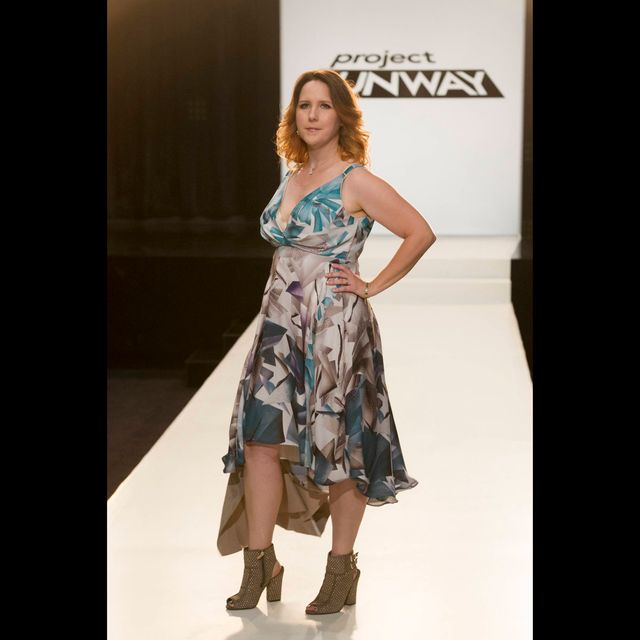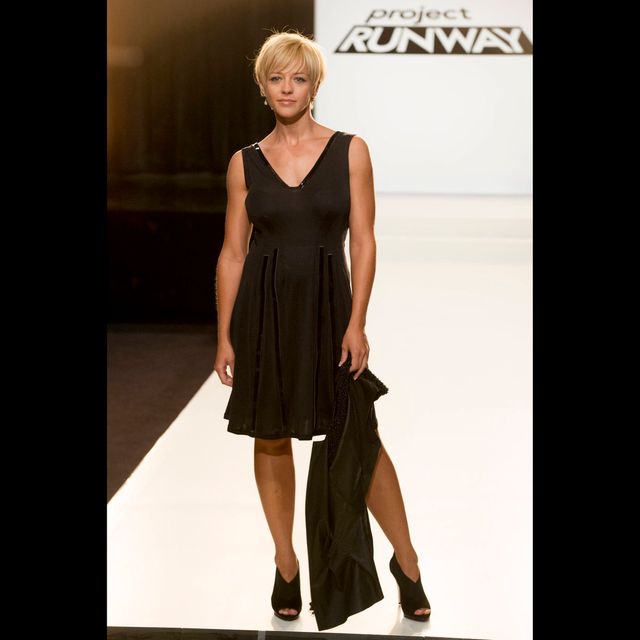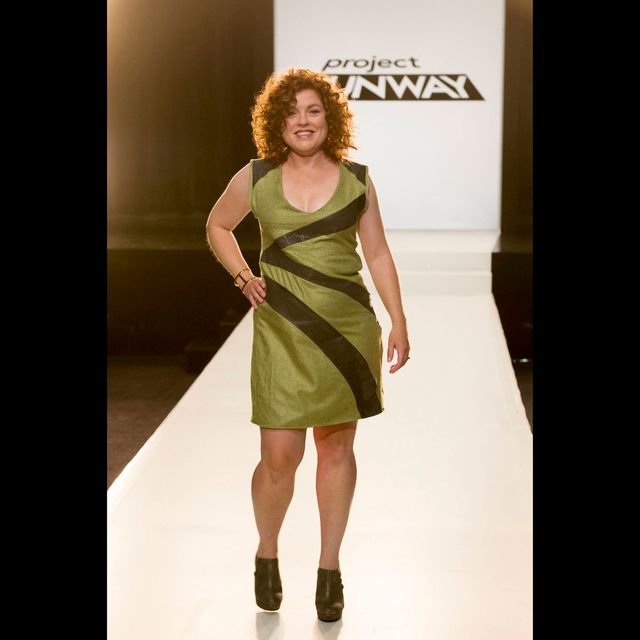 Ken Laurence's losing design.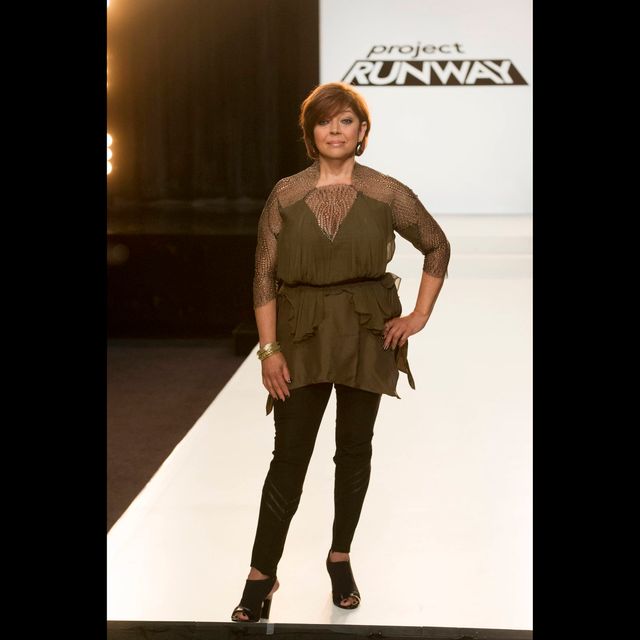 Katelyn Pankoke's design.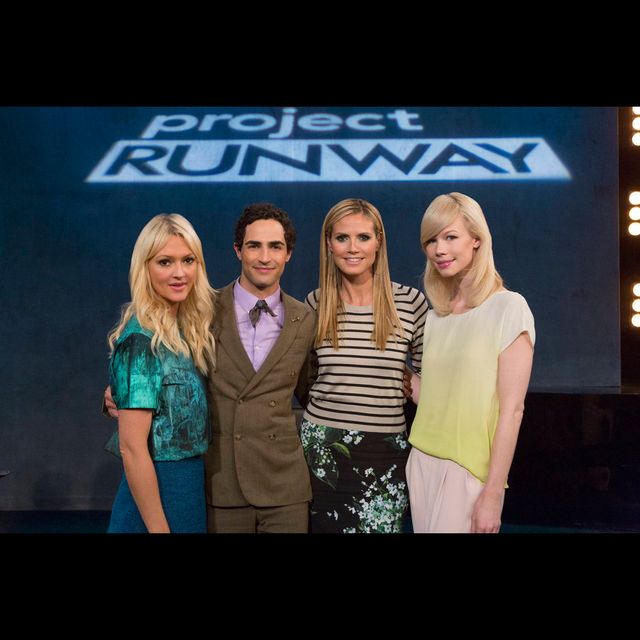 Guest judge Zanna Roberts Rassi, left to right, Zac Posen, Heidi Klum and guest judge Erin Fetherston decided the designers' fate for the tenth challenge of Project Runway season 12,