The Winner of Threads Selects: "Easy-to-Sew Flowers" is…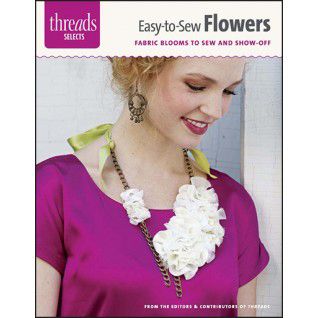 Congratulations to ­­­­­­­­­­­­­user-2868855. You have been randomly selected as the winner of the latest SewStylish giveaway, and will receive a free copy of Easy-to-Sew Flowers: Fabric Blooms to Sew and Show Off. This issue of Threads Selects features a compilation of various flower embellishments from the editors and contributors of Threads! The following patterns are included:
·         Dior Roses
·         Fabric Blooms
·         Flower Belt
·         Rosette Necklace
·         Brooches with Bite
·         Coming Up Roses
·         Ribbon Blossoms
·         Crochet & Sew Flowers
Congratulations again!