How to Make a Hidden Button Placket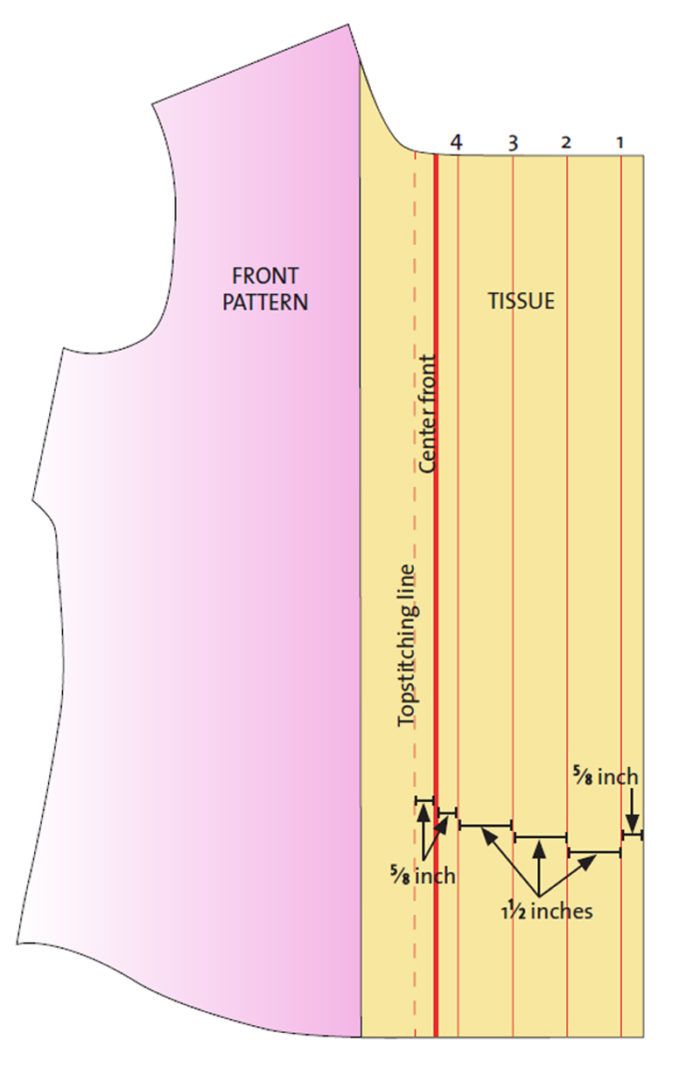 A hidden button placket can be used on a variety of garments. It may be placed anywhere on a garment's front, including off-center. In this tutorial excerpted from "Fastenings Go Undercover," Threads #168, Susan Khalje explains how to create such a placket. (Don't miss helpful techniques like this. Order a subscription to Threads magazine. Print subscriptions come with free access to our tablet editions.)

The example shown is a button-front shirt pattern with 5/8-inch-wide seam allowances. Choose buttons that are smooth and flat so they fasten easily and remain undetectable under the placket.
1. Create a new right front pattern. Tape tissue paper to the pattern front, extending about 6 inches past the pattern's front edge. Trace the center-front line. Measure 5/8-inch to the left of center front and draw a vertical topstitching line. Measure 5⁄8-inch to the right of center front and draw a vertical foldline. Then draw three additional foldlines 1 1/2 inches to the right of the first, spaced 1 1/2 inches apart. Draw a cutting line 5/8 inch to the right of the last foldline. Number the foldlines 1 through 4, working toward center front. True the pattern's edges on the tissue. Mark the buttonhole placement 7/8 inch to the right of foldline 3.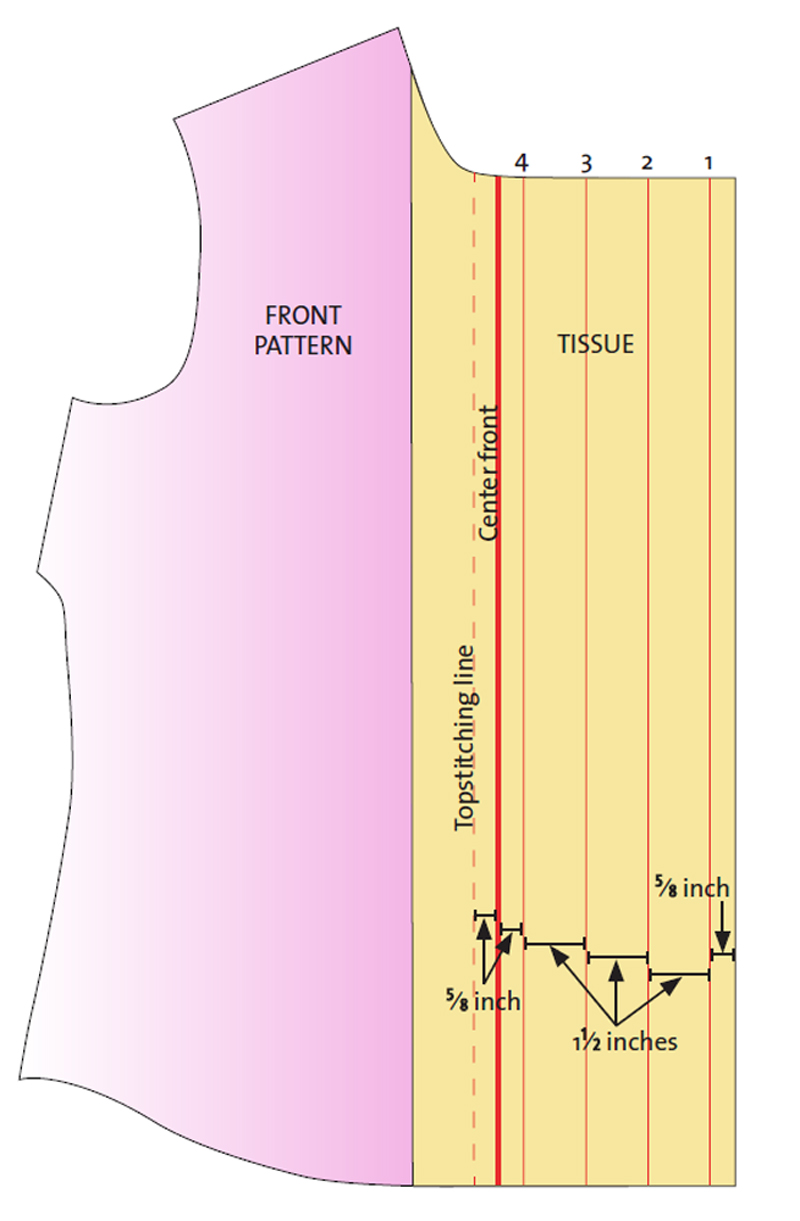 2. Create the buttonhole placket. Cut the garment's front right half; transfer all the markings. Fold the extension to the wrong side along lines 1 and 2, and press. Sew vertical buttonholes as marked on the flap created by foldlines 1 and 2.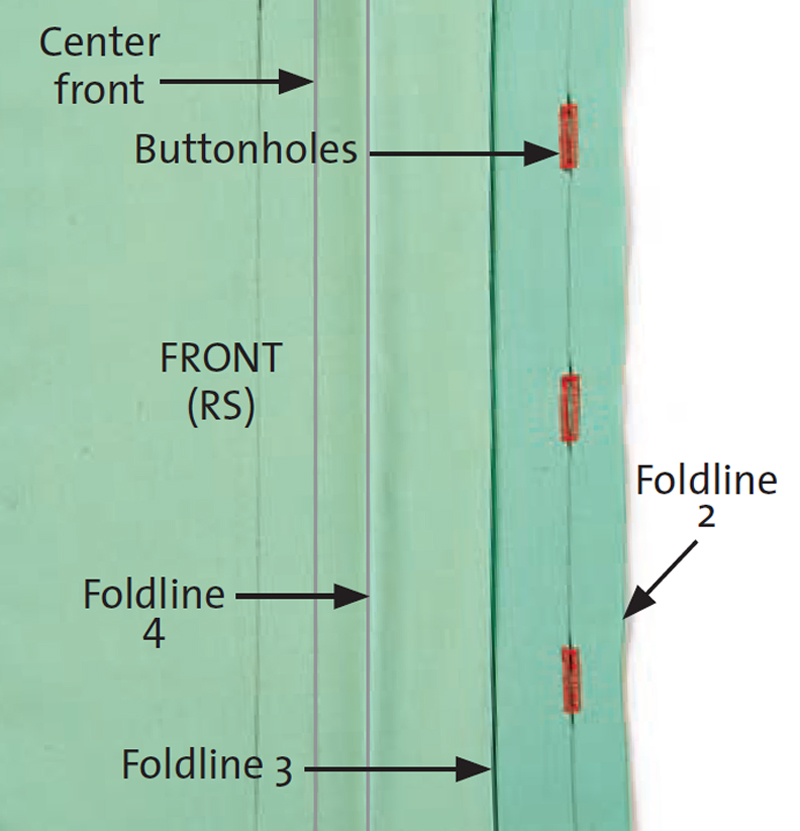 3. Accordion-fold the front extension. Fold the extension along line 3, right sides together, so that line 4 aligns with line 2; press. Fold along line 4, wrong sides together; press. Turn the buttonhole placket away from the garment along line 4; maintain line 4's alignment with line 2. Pin between the buttonholes through all three placket layers. Sew a horizontal row of straight stitches between the buttonholes, stopping 1⁄4-inch to 3⁄8 -nch from foldline 4.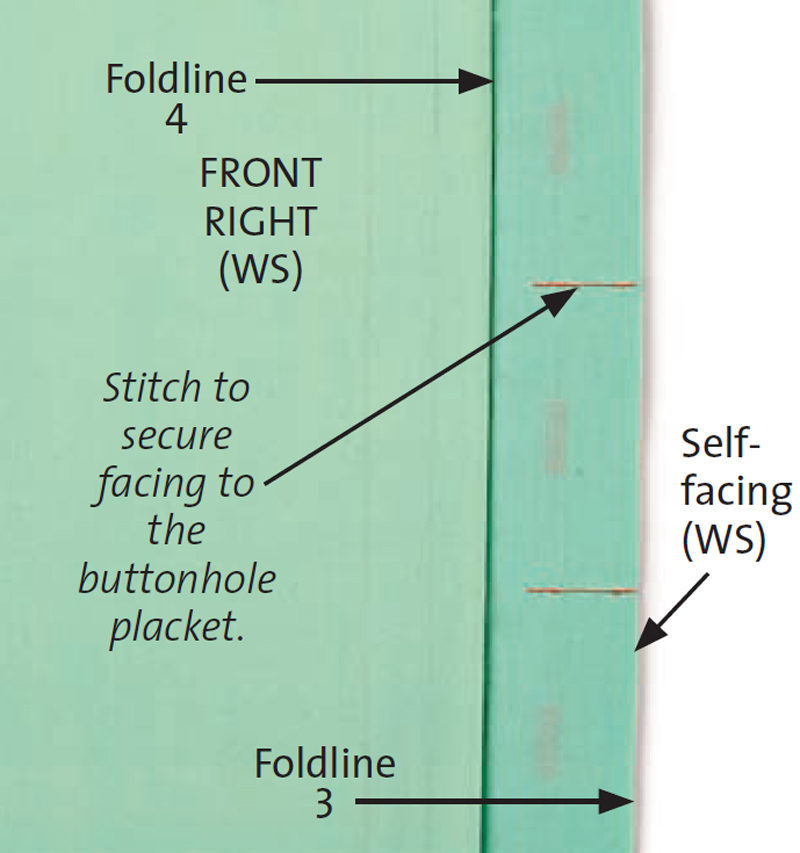 4. Turn the extension back in place along line 4. From the garment's right side, sew the topstitching line, making sure to catch the placket's edge in the stitches. Sew the button placket as usual on the garment's left half; mark and sew on the buttons.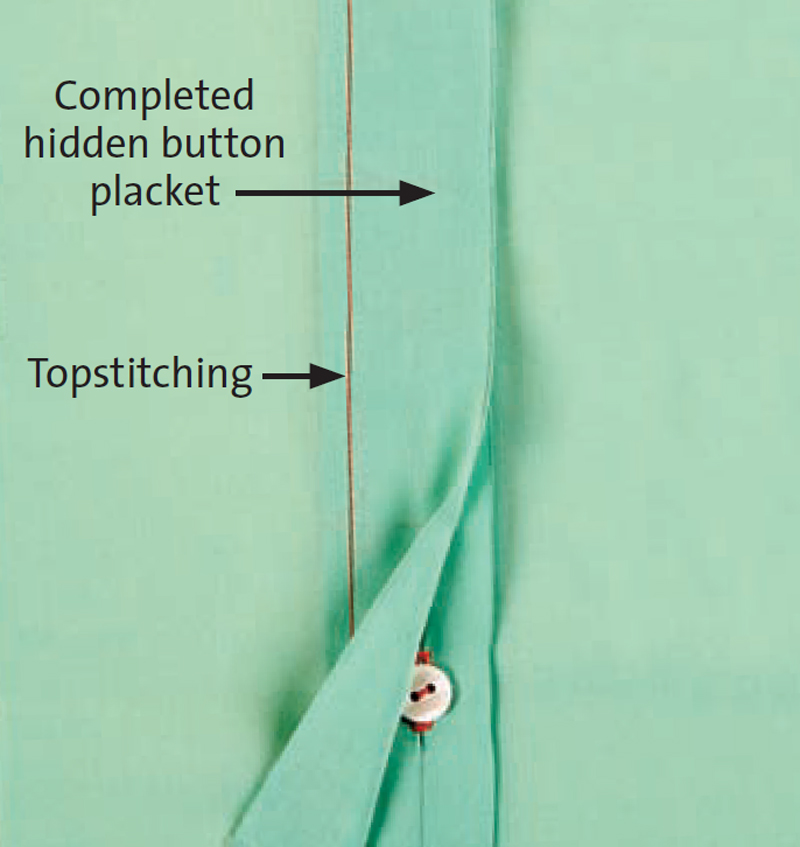 What garments have you applied a hidden button placket to? If you have any tips, please share them below.
If you're looking for more placket techniques, check out Pamela Ptak and Annina King's tutorial on sewing a sheer placket and learn how to shape a sleeve with an easy fold-over placket.