See How Designers Recycle at the FIT Museum Exhibit: RetroSpective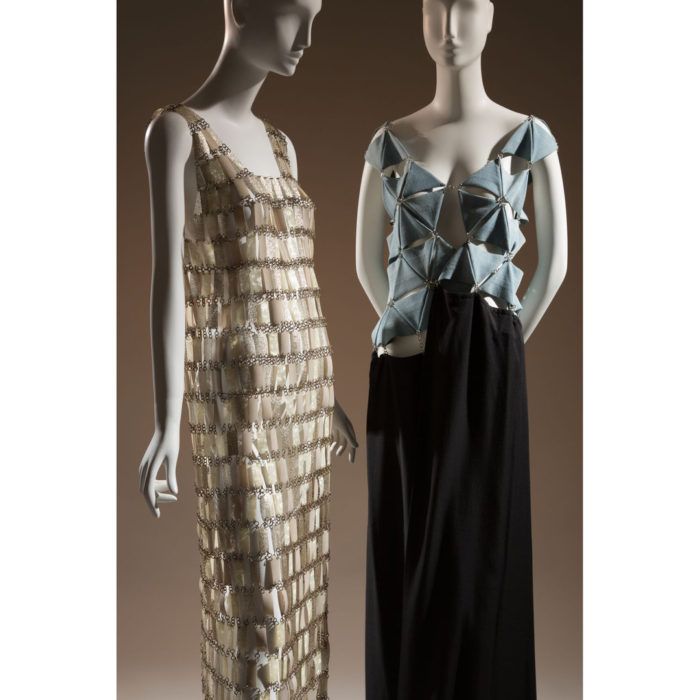 The Fashion Institute of Technology's latest fashion exhibit, RetroSpective, curated by Jennifer Farley, unites the past and present to show how designers are inspired by previous time periods. One clear example is Norman Norell's black wool crepe evening dress from 1965, which closely resembles a traditional 1920s flapper dress. In the same way, Yoshiki Hishinuma updated the19th-century crinoline with his white and fuchsia polyester evening dress in1996.
In addition, the exhibit explores how revivals are taking less time to repeat themselves. It is becoming more common for designers to refer to the past few decades for inspiration instead of drawing upon designs from centuries ago. Regardless, it is evident that looking to the past is an essential part of the design process.
While the collection-at-large is full of beautiful pieces, I was blown away by Cat Chow's "Measure for Measure" dress. This garment first caught my eye because of its incredible construction and visual appeal, but there's so much more to it. Made out of woven tape measures, this 1950s-inspired housedress was designed to represent women's struggles to measure up to society's standards. Who knew?
Since seeing this exhibit, I've started thinking about incorporating historic details into my own sewing, whether it's through the type of fabric, silhouette, or embellishment techniques. There are so many ways to be inspired by these noteworthy designers.
For more on this impressive exhibit, visit The Museum at FIT anytime until November 16, 2013, or view the online version here.
Have you made any garments inspired by silhouettes or styles popular in previous eras? Leave a comment below to share your thoughts!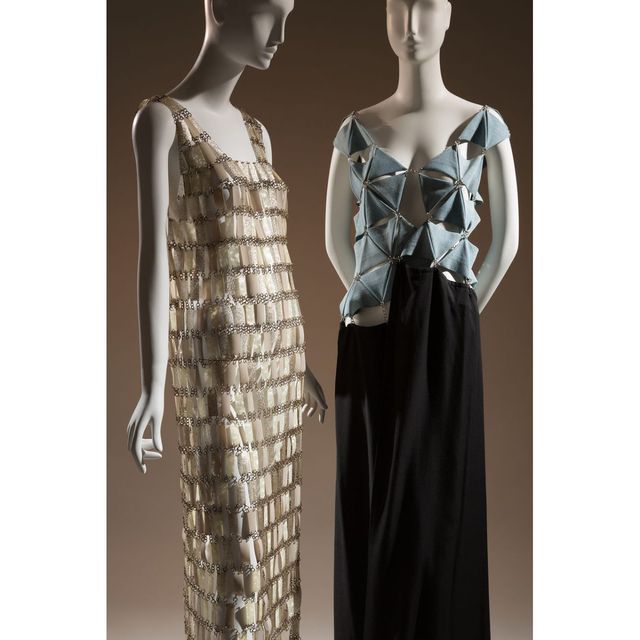 Paco Rabanne plastic and metal dress (circa 1968), France
Yohji Yamamoto blue chambray and metal evening dress (Spring 2004), Japan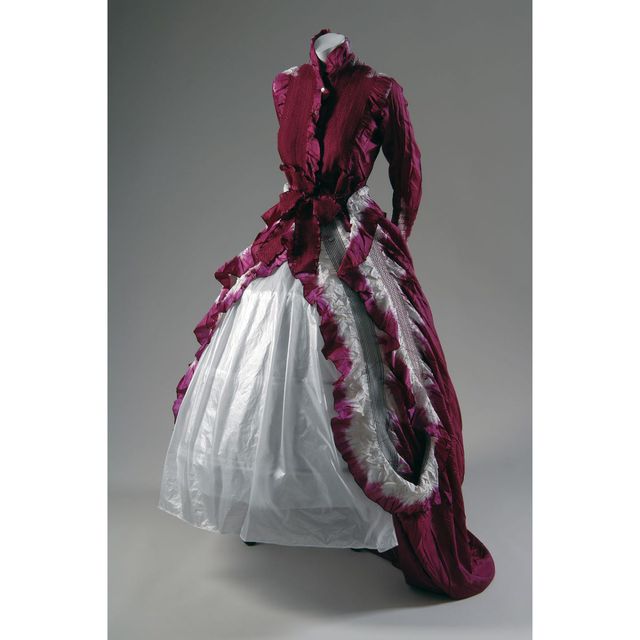 Yoshiki Hishinuma white and fuchsia polyester evening dress with nylon cage crinoline (Fall 1996), Japan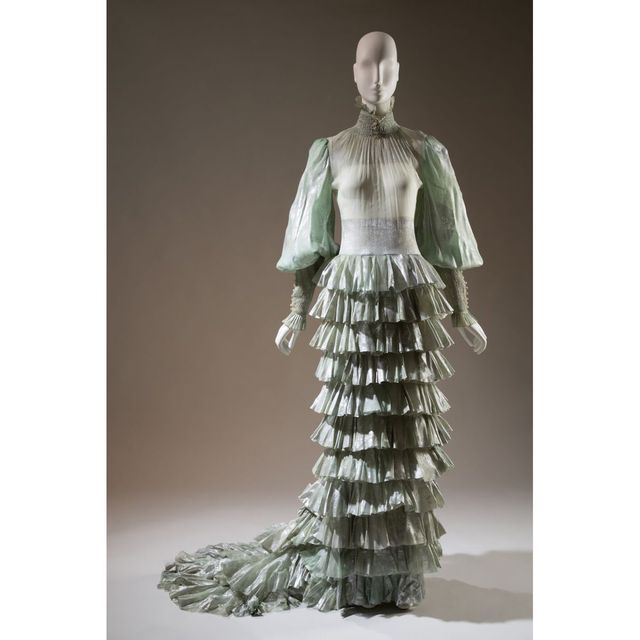 Alexander McQueen for Givenchy haute couture painted silk chiffon evening dress (Fall/Winter 1999), France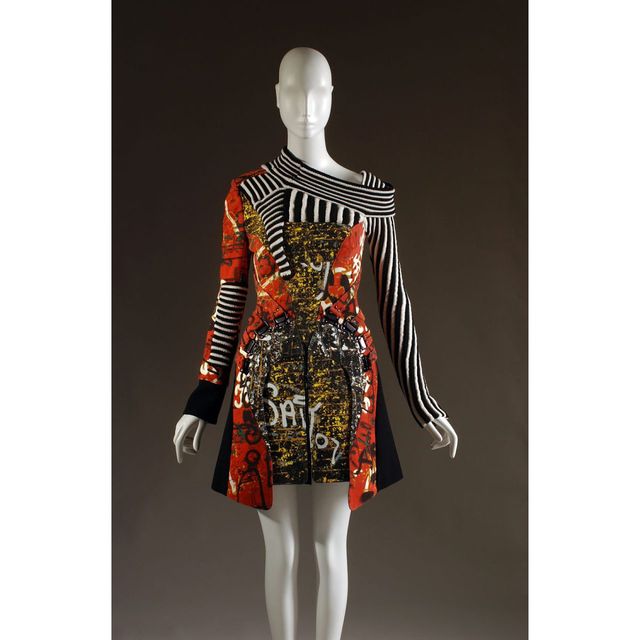 Nicolas Ghesquière for Balenciaga printed canvas, wool, or cotton knit dress (Fall 2004) France
Norman Norell black wool crepe evening dress with rhinestones (circa 1965), USA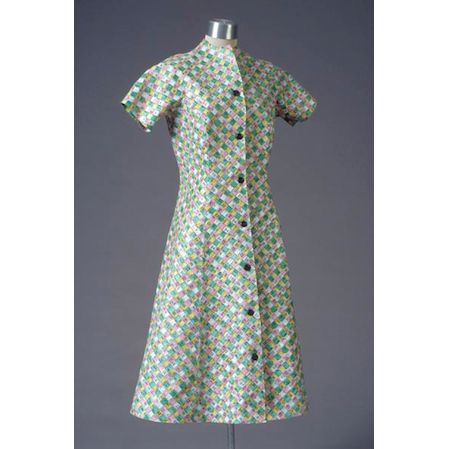 1950s-inspired dress made out of woven tape measures by Cat Chow (2003)