[CLOSED] Enter the Threads Halloween Costume Contest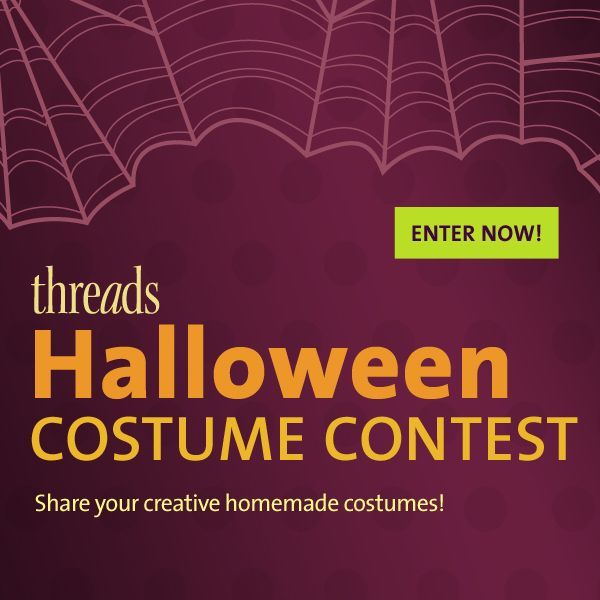 October is here, and its time for our annual Threads Halloween Costume Contest!
Are you making a Halloween costume this year? If so, share your creative, festive, or just plain scary costume in our Halloween Costume Contest Gallery, and you could be one of four (4) winners to take home a Threads prize package worth about $170. We can't wait to see all of your wonderful designs!
How to enter:
Share images of your homemade costumes to the Halloween Costume Contest Gallery by 11:59 ET, November 06, 2013, and include a description of how you made your costume and why you should win. There is no limit to the number of costumes you can enter.
Winner selection:
At the end of the submission period, Threads editors will choose five finalists in four categories: Best Adult Costume, Best Children's Costume, Most Creative Costume, and Scariest Costume. You will then get to vote for your favorite finalist in each category. The finalist with the most votes in each category is declared the winner, for a total of four winners.
Prize package:
Threads Fitting DVD Series
Sewing Made Simple from the editors of Threads
Threads Fitting for Every Figure from the editors of Threads
Couture Sewing Techniques by Claire B. Shaeffer

ENTER NOW!
See official rules for more details.