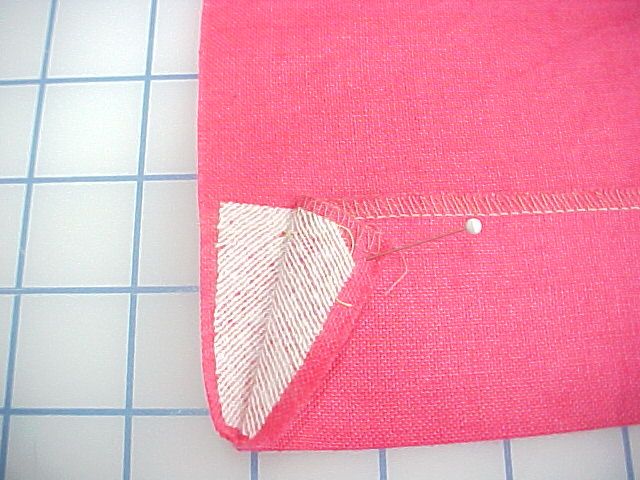 This interfaced hem technique keeps stitches from showing on the garment's right side and adds body and weight to the hemline to make it fall perfectly. The interfaced hem can be used in a straight skirt, pants, or jacket hem, and it can be made in various widths.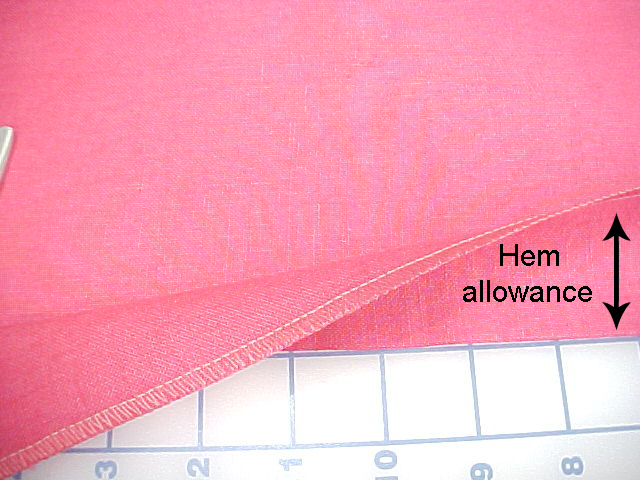 Serge or otherwise finish the garment's raw edge, and then press the hem allowance into position. Usually a 1 1/2-inch to 2-inch hem allowance is normal for a skirt or pant hem.
Cut two pieces of interfacing on the bias the length of the garment's circumference and at least 3-inches wide.
Place the right (nonglue) sides together, align the long edges, and pin through both thicknesses to hold them in place.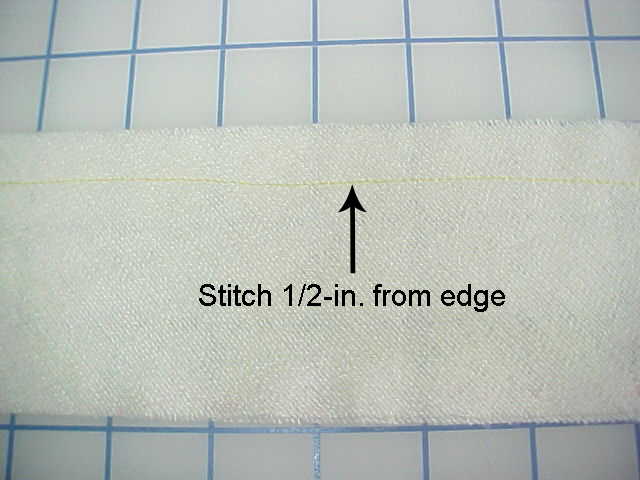 Pull both the bobbin and top sewing machine threads out about 10-inches. Hold this thread tail as you start stitching. Set the stitch length at 3.5 mm. Sew the two layers together about 1/2-inches away from one of the long edges.
The sewing machine presser foot doesn't like to sew over the glue side of interfacing. The length of the two layers of interfacing often gather and don't produce an even seam along the two long edges. It's difficult to get the straightest stitching line when sewing on the glue side of interfacing. When you are finished stitching, leave another long thread tail. When you're finished sewing the edge, gently pull the interfacing flat, 'eating' up both ends of the threads tails.
With a rotary cutter accurately trim the double interfacing layers. Trim so the stitching is approximately 1/4 inch away from the edge. The other long edge of the double interfacing is cut slightly narrower than the hem allowance width (to allow the turn of the cloth). However deep the hem measures, the width of…
Start your 14-day FREE trial to access this story.
Start your FREE trial today and get instant access to this article plus access to all Threads Insider content.
Start Your Free Trial
Already an Insider? Log in