McCall's: Fall Patterns 2013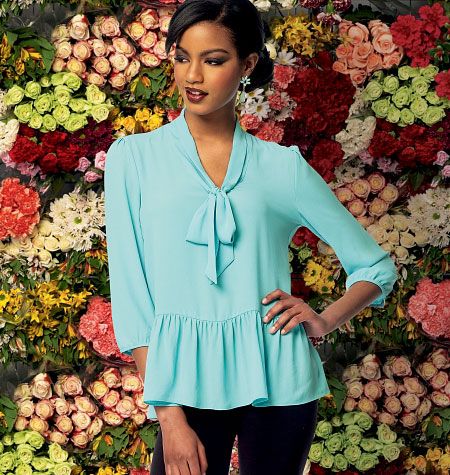 Fall is approaching fast; be prepared with these patterns to make garments that will keep you warm throughout the fall season.
SEVERAL SLEEVE CHOICES: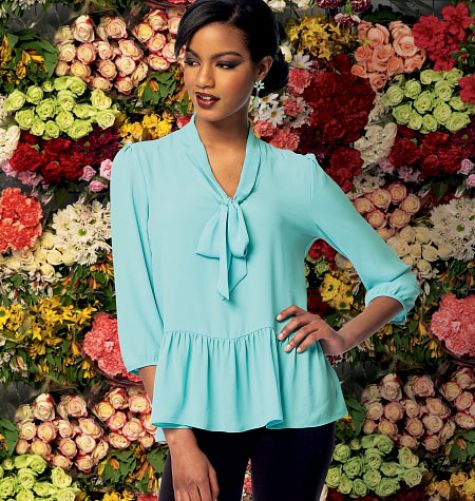 McCall's pattern 6793 is perfect for the in-between season with a short sleeved and/or sleeveless blouse for warmer days and a 3/4 sleeve blouse for cooler days.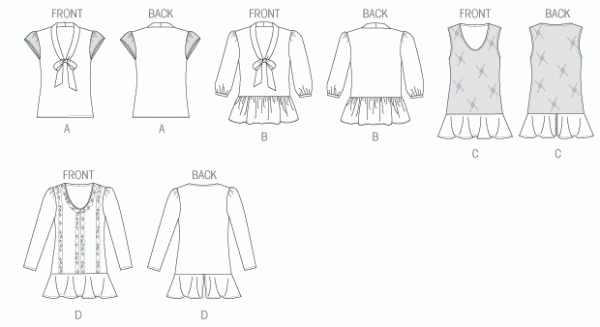 The loose-fitting, pullover tops have a narrow hem. In view B, the gathered sleeves have a continuous lap, with bias binding loop trim. In views A and B the bias collar extends into tie ends. View C has an overlay. Several views include gathered sleeve caps, flounce variations, and embellished trims. This top with its many variations is sure to be a favorite for fall.
COLOR-BLOCKING POTENTIAL: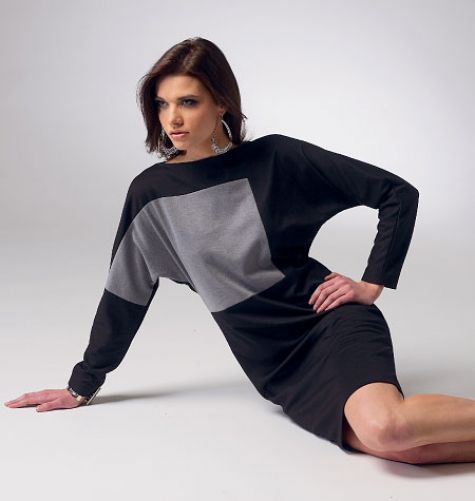 Feel comfy, warm, and classy in this loose-fitting, dolman-sleeve dress or top in several lengths. McCall's pattern 6792 is fit for the cool, breezy days of fall. The pattern's seams are perfect to experiment with color blocking techniques.

This loose-fitting pullover top and dress include seam details, narrow neckline hems, and side slits on the longer versions. The pattern is designed for medium weight, moderate stretch knits.
ACCENT YOUR CURVES: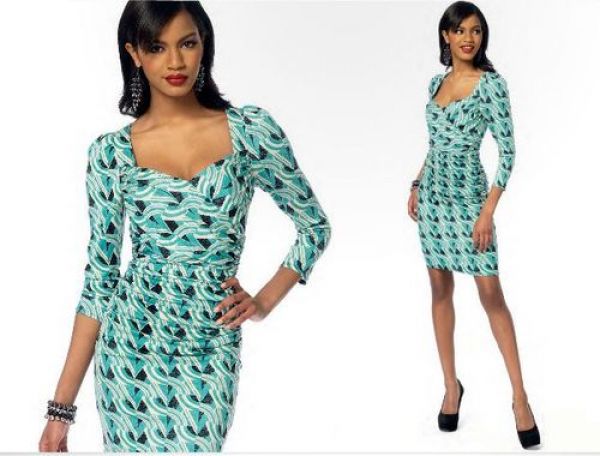 Dress up for work or for a special outing in McCall's pattern 6801. This close fitting dress will accent your figure's curves.

The close-fitting, pullover, lined dresses have yoke fronts, gathered sleeve caps and side seams with stay and stitched hems. Views A and B feature a gathered, single-layer drape, that is cut on the crosswise grain. The dress is designed for medium weight, moderate stretch knits.
ALWAYS STAY WARM: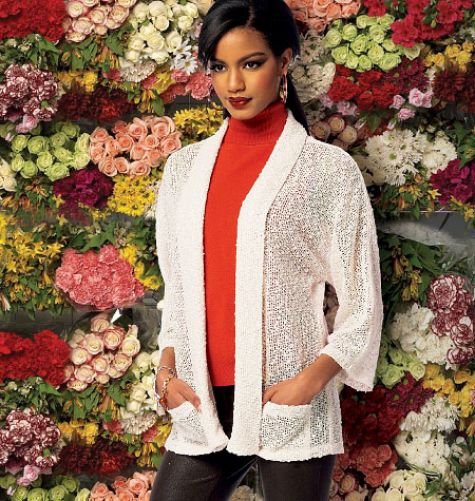 For the cool, chilly days ahead, dress up in McCall's pattern 6802. The variety of jackets and cardigans offered will keep you warm all autumn long.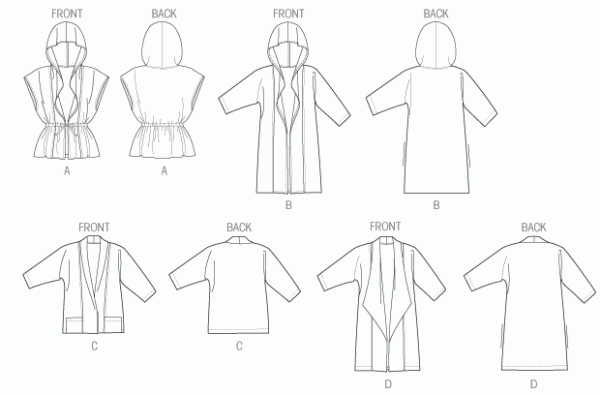 These very loose-fitting cardigans have a front band that extends into a single-layer hood (wrong side shows) or collar. View A includes purchased bias tape for the casing and cording for drawstring. Views A and B have a narrow hem, and view C includes pockets on the front while views B and D include side pockets. These cardigans are designed for medium to heavy weight, moderate stretch knits.
BRING BACK THE STYLE: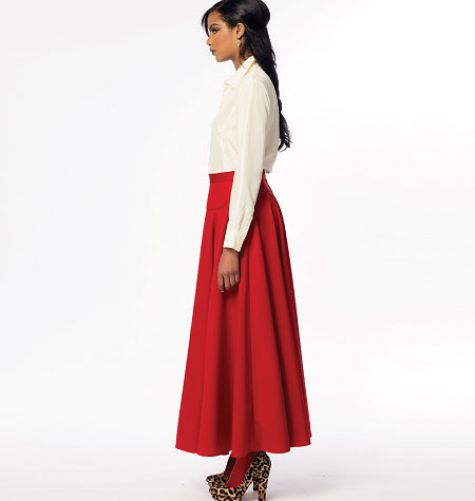 Longer skirts are coming back, so stay in style with McCall's pattern 6799. Create a knee-length or full-length skirt in the pattern and color of your choice!

These skirts have a waistband, self-lined yoke (view B is cut on the crosswise grain), as well as a back zipper and narrow hem. Views C and D include side-front and side-back seams. The skirts are designed for light to medium weight wovens and and fabrics with moderate stretch.
What garments do you plan to sew this fall?