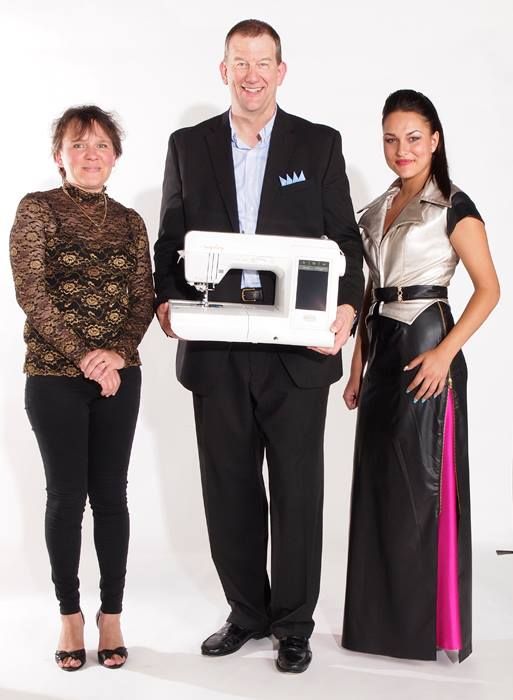 Last week at the American Sewing Expo in Novi, the 2013 Passion for Fashion contest took place over the course of two days. During this time, 12 designers worked in a booth in the center of the expo floor, creating their fashion designs from materials purchased only from the ASE marketplace vendors.
This year's challenge, Fashion Makes Music, tasked the designers with creating a red-carpet look inspired by a musical artist or album to be worn by an up-and-coming celebrity, who wants to get noticed. The musical inspirations varied dramatically, from Nicki Minaj to the Beatles and Blondie to Saturday Night Fever.
The second day of the competition culminated in a runway show, during which the designs were judged. Posters of each designer's musical inspiration were held up for the audience to see as the models walked the runway, showing off the 12 unique creations. Judging was based on the garments' reference to their inspiration artists, as well as quality of construction.
The top three winners were:
First Place: Vera Lukiy of Hazel Park, Michigan, whose inspiration artist was Elvis Presley
Second Place: HeaJoo Lee, of Mt. Pleasant, Michigan, inspired by Jimi Hendrix
Third Place: Rhonda Buss, of Chicago, Illinois, inspired by Kiss
The winners received a variety of prizes, including Baby Lock sewing machines and sergers.
Congratulations to the top three winners, and to all the designers who created such interesting garments in such a short period of time. To view more photos of the contestants, visit the American Sewing Expo Facebook page .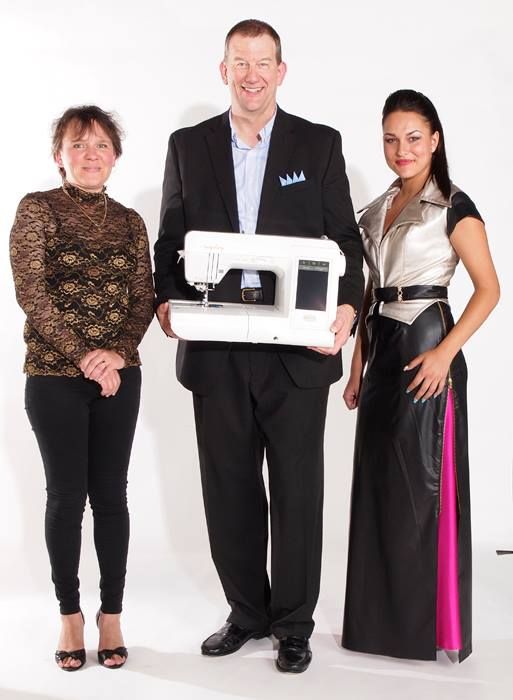 First place winner Vera Lukiy accepts her Baby Lock sewing machine. Her design was inspired by Elvis Presley. The long black skirt of faux leather unzips at the side seams, from hem to waist, to reveal a flowing, brightly colored underskirt.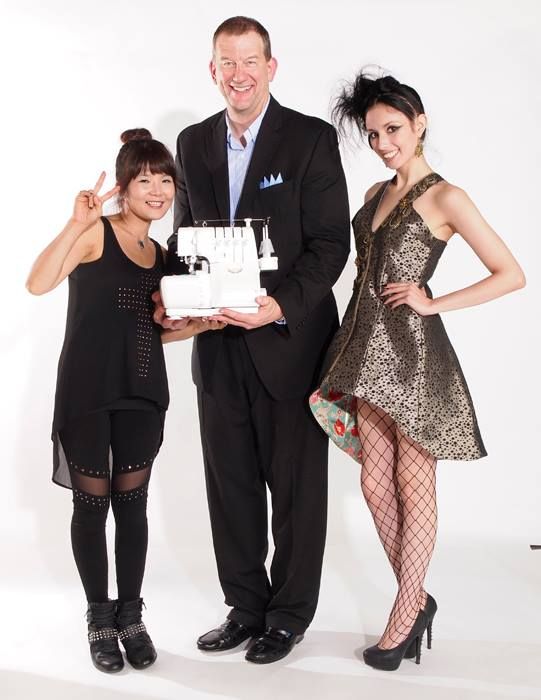 Second place winner HeaJoo Lee accepts her Baby Lock serger. Her dress, inspired by Jimi Hendrix, flares at the hem to emulate the shape of a guitar, features a psychedelic skirt lining that peaks out, and is embellished with coiling chain.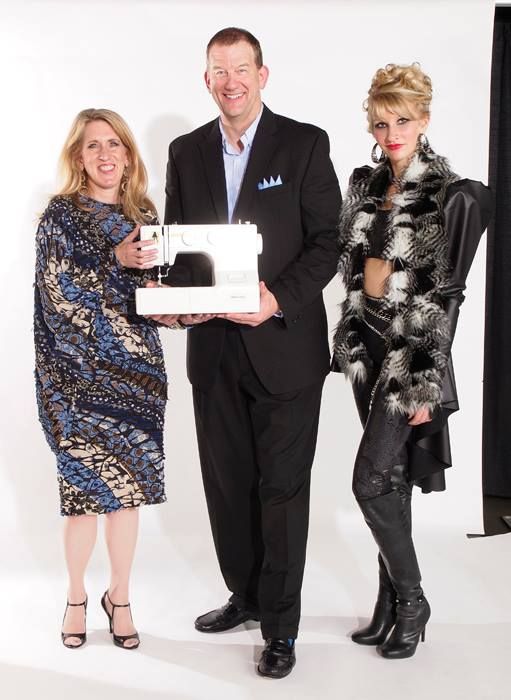 Third place winner Rhonda Buss accepts her Baby Lock sewing machine. Her glam-rock outfit was inspired by the band Kiss. Its large leg o'mutton sleeves and flaring coat tail offset the skinny leggings and midriff-baring top underneath. She broke up the all-black palette by using several different textures and adding a black-and-white faux fur trim.