Project Runway Season 12: Episode 13, "Finale: Part 1"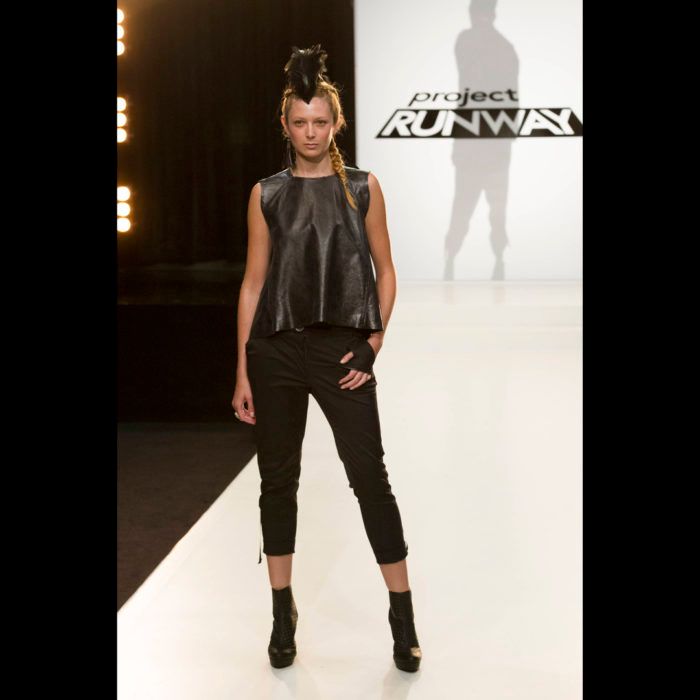 In last week's episode, Tim Gunn made his traditional home visits to the five remaining Project Runway finalists:
Dom Streater, Bradon McDonald, Justin LeBlanc, Alexandria von Bromssen, and Helen Castillo.
Tim's visits came after the designers had had a few weeks to prepare collections for New York Fashion Week. The sad aspect was that out of the five finalists, only four would actually show their collections. There was one final runway show and elimination left in the Project Runway studio.
Dom and Bradon had guaranteed runway shows. There were two slots still available, for Alexandria, Justin, and Helen to compete for. Each of the competing designers chose three looks to represent his or her collection. The looks were assessed by the judges Heidi Klum, Nina Garcia, Zac Posen, and special guest judge actress Emmy Rossum.
The big question: Who was going home?!
Alexandria's designs
Alexandria was inspired to create a Neo Nomadic Punk collection. She used white, taupe and black.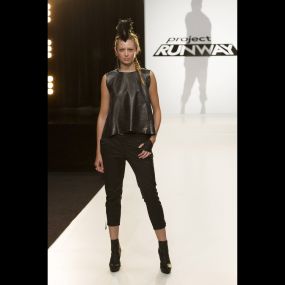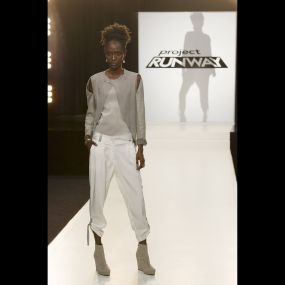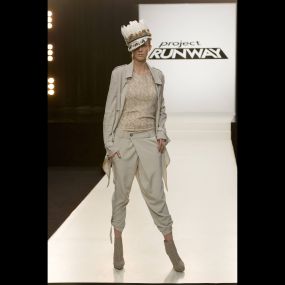 Helen's designs
Helen was inspired by "clairvoyance." I didn't really get it, and I don't think the judges did either. The print (see the third design) was derived from a giant photograph of her boyfriend's eye.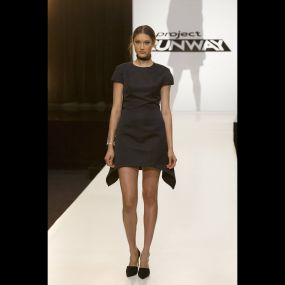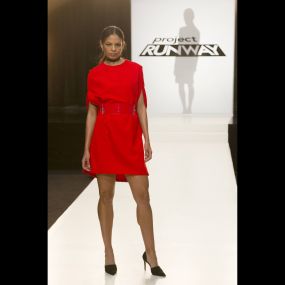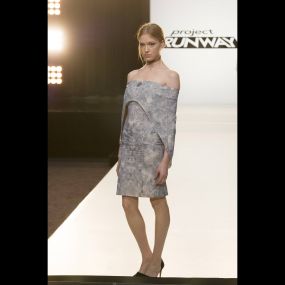 Justin's designs
Justin's theme was the most interesting. His clothing, he said, tracked his journey from complete deafness into hearing with a cochlear implant. The first look mimics the peace without sound. The second look represents the chaos he heard at first. The third look, his unconventional materials look, is covered with small plastic test tubes. It represents his developing relationship with and understanding of sound. It will never be as pristine and peaceful as the first look, but its complexity is beautiful.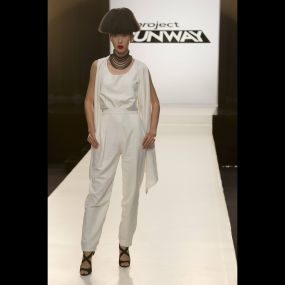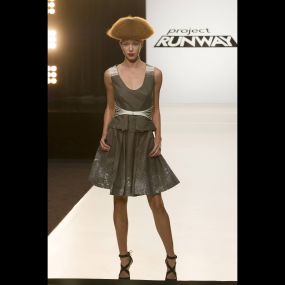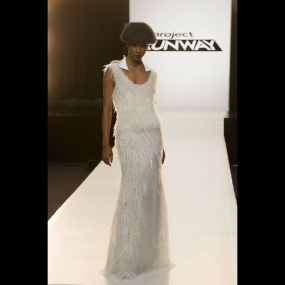 The loser was… 
Helen went home with a few tears, but overall a great attitude. She won quite a few challenges this season, and the judges' consensus seemed to be that she just lacked experience and the confidence and vision that comes with more of it. Best of luck to Helen – and to the four designers still in the competition!
What did you think?
Care to make any guesses as to the outcome of the Finale: Part 2?
The guest judge will be actress Kerry Washington, star of Scandal on ABC.
I wish I could have seen more of Dom's and Bradon's collections, but since they had guaranteed runway shows, I know this episode had to focus on the still-competing designers. 
And… I know we haven't quite finished this season of Project Runway, but are you excited about Project Runway All Stars Season 3? It begins October 24 on Lifetime!
Alexandria von Bromssen's design.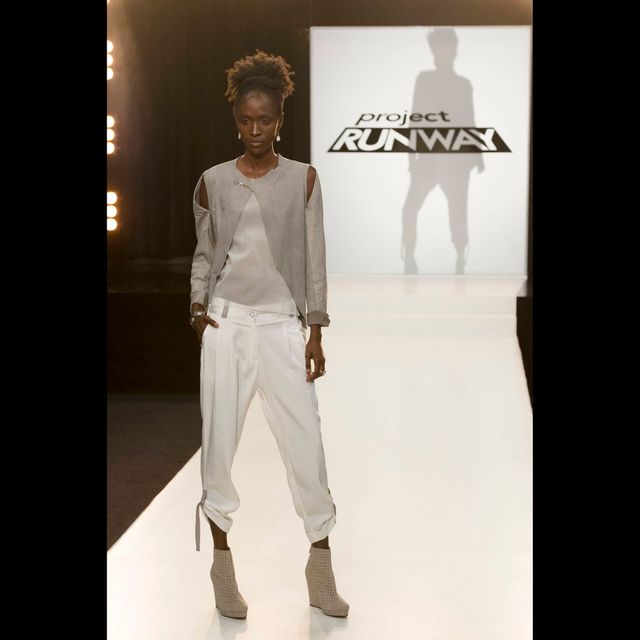 Alexandria von Bromssen's design.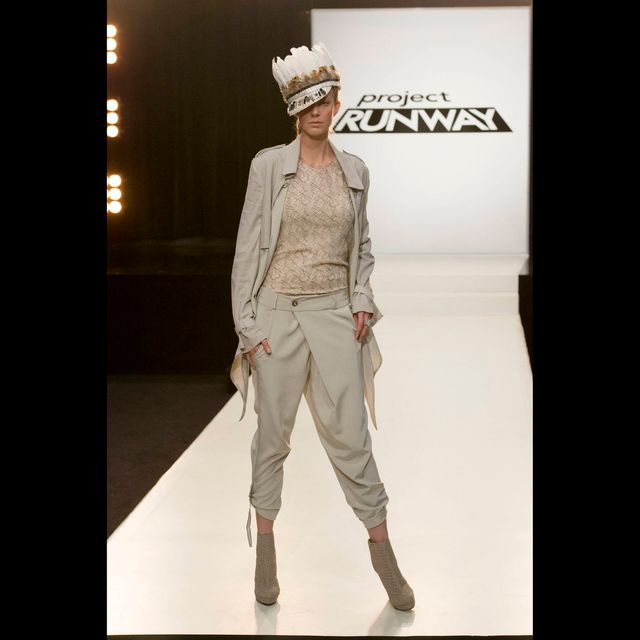 Alexandria von Bromssen's design.