Embellishment Deconstructed: Silk Georgette Flowers
Susan Khalje uncovers one method used to create embellished fabric with fabric blooms.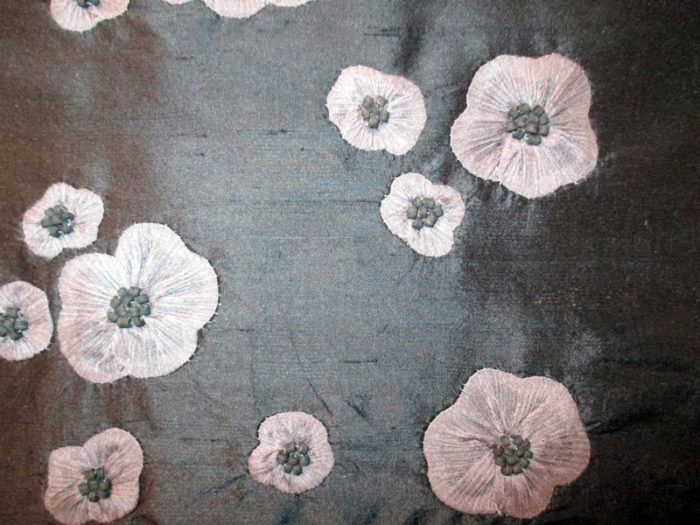 It's unusual to see a type of embellishment not seen before. Imagine my surprise when my students and I came across a new one to all of us in a recent class.
One of my students, Marcia Skall, found this lovely embellished silk dupioni at Satin Moon Fabrics in San Francisco (now closed), and I loved the way it was decorated. Follow along as I show you how it was made, so that you can re-create this beautiful flower embellishment.
Silk georgette flowers in varying sizes were sprinkled across the dupioni.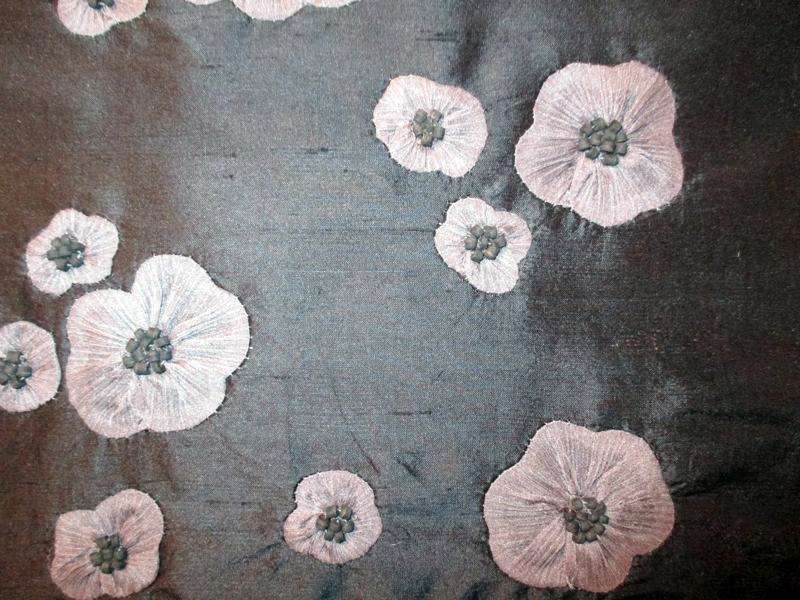 The back of the fabric shows the machine stitching clearly.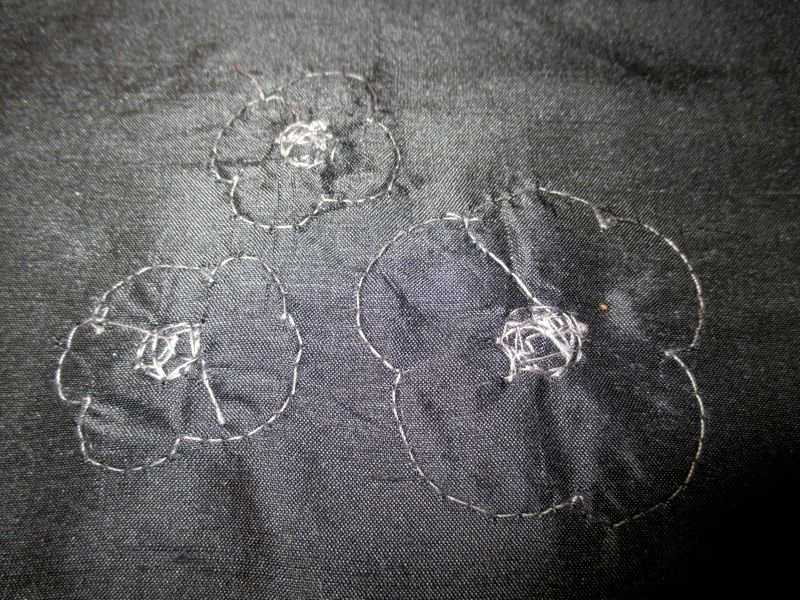 I decided to open one of the flowers to see how it was formed and started by removing the dozen or so wooden beads at the center.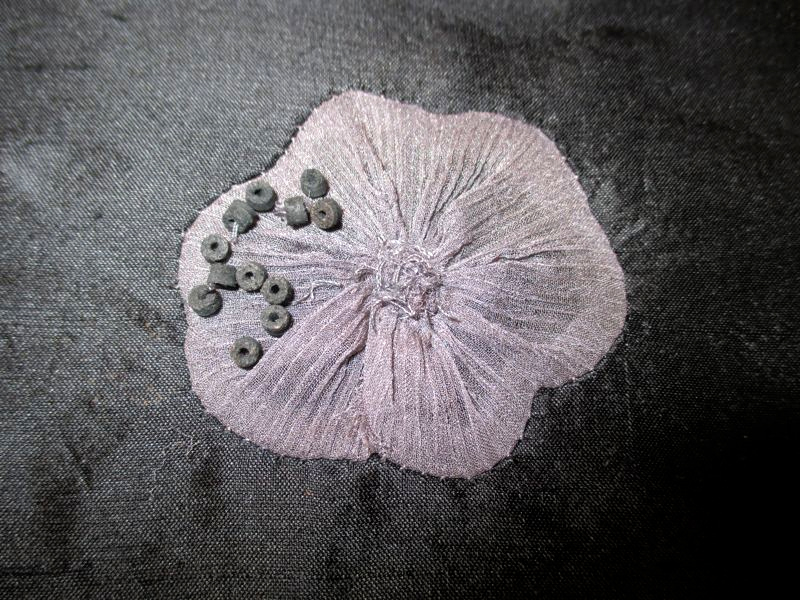 Then I took apart the machine stitching at the flower's center and started pulling back the strip of silk georgette.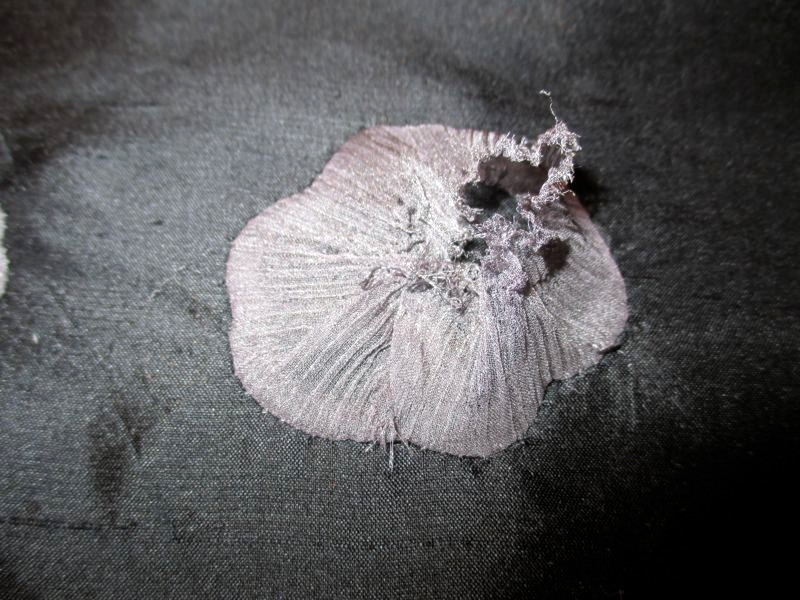 The silk georgette strip, cut on the cross-grain, had been machine-stitched to the dupioni with undulating stitches to mimic and form flower petals.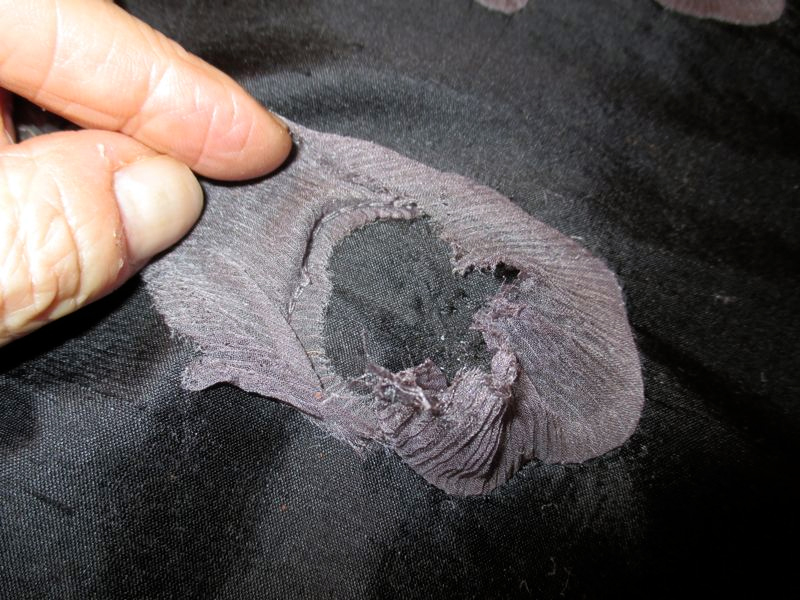 A large flower takes a cross-grain strip of silk georgette, about 1 inch wide and about 6 inches long. It is sewn into a circle with slight undulations in the stitching that form the shape of the petals.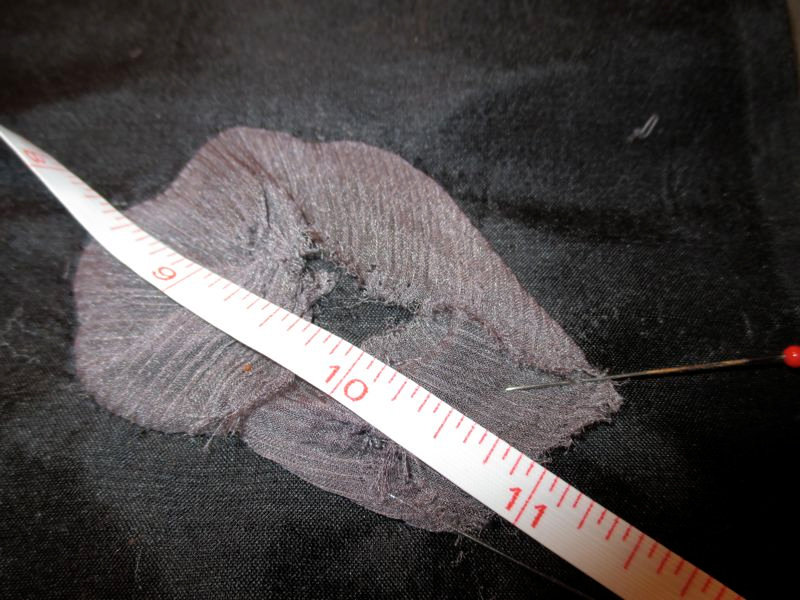 The georgette strip ends were simply overlapped after the circle wass stitched with the raw edge folded to the inside. Notice the fold at the bottom of the photograph.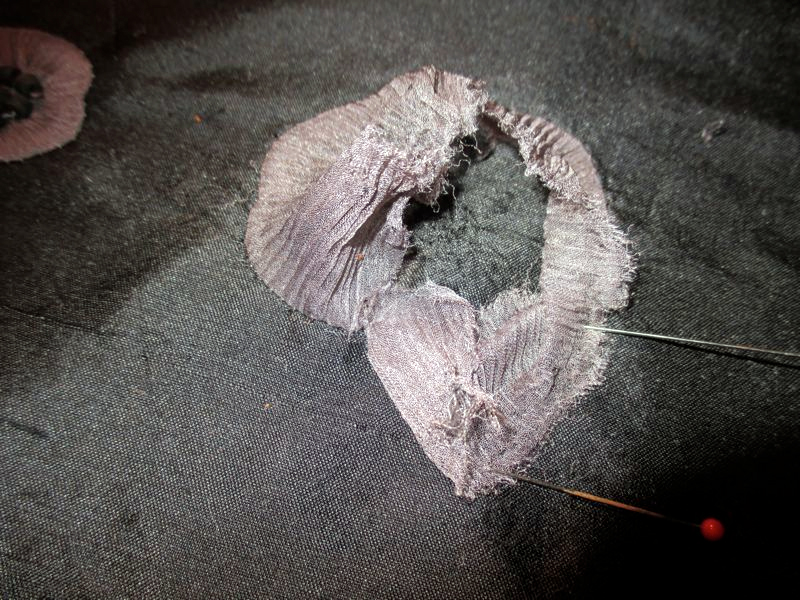 The georgette is pulled gently to the flower's center and stitched into place. This is where you can appreciate that silk georgette is the perfect fabric for this treatment; it's prepleated, and its texture gives lovely dimension to the flowers.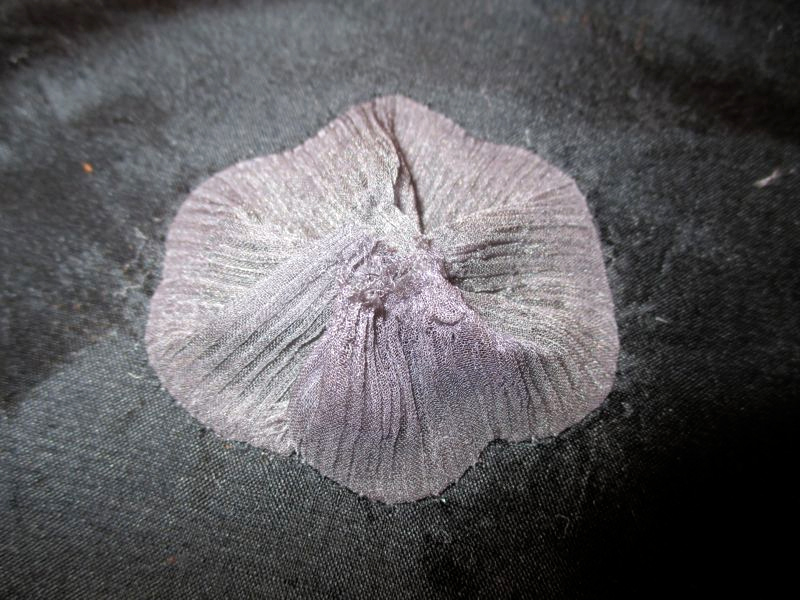 Finally, the small wooden beads were added to the center of the flower. How charming.
Have you ever taken apart an embellishment to learn how it was made? Have you come across a similar embellishment before? If so, were you able to re-create it? If you plan on using this technique, to which garments would you apply it?