Video: How to Machine-Bead a Design
Watch this tutorial to see how to machine-bead any design.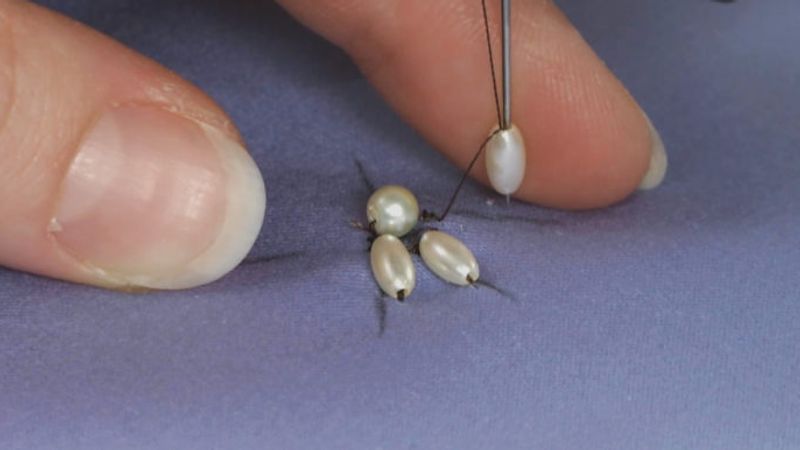 Evamarie Gomez and Judith Neukam; Shot by: Gary Junken
If you love the luxurious look of beading but hesitate to hand-sew countless beads, try machine beading.
In "Embellishments: Machine beading," Threads #170 (Dec. 2013/Jan. 2014), author Cindy Rowell explains how to create a beautiful beaded flower motif by machine. You'll learn how to select compatible beads and machine needles and how to execute a basic flower. From there, you can try all sorts of different designs.
Watch this Threads Essential Techniques video tutorial to see how to sew beads securely using this method.
Don't miss other embellishment techniques like this one by purchasing a print subscription of Threads or by becoming a Threads Insider. Insider membership offers exclusive access to expert technique videos, the searchable Threads archive, in-depth articles, 360-degree views of Threads tested and sewn garments, and more.
Have you used machine beading in your sewing? If so, what projects have you used this technique on? If not, do you plan to try this technique?