Project Runway All Stars, Episode 1: "You Got Punked"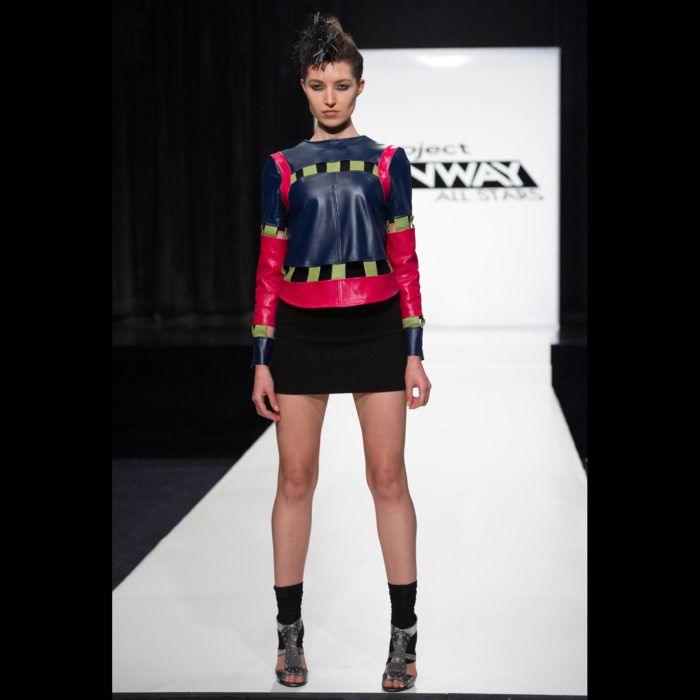 Last night marked the beginning of Project Runway All Stars Season 3. With eleven returning designers (three of which were previous winners), a new host, and a prize package worth over $750,000, this is definitely a season you won't want to miss!
The episode began with a rundown of the show's new additions including Alyssa Milano as the host, and Marie Claire senior fashion editor, Zanna Roberts Rassi, as the new mentor. Isaac Mizrahi and Georgina Chapman also returned as judges. As the designers gathered to hear their challenge, three previous winners were unexpectedly introduced to the mix: Jeffery Sebelia (season 3), Irina Shabeyeva (season 6), and Seth Aaron Henderson (season 7). I'm sure you can imagine how this went over with the rest of the group.
This week's challenge was to create your own version of a punk rock look for the runway, inspired by Debbie Harry's exclusive new music. (It was later revealed that the winning design would be worn by Debbie, herself.) Designers were given thirty minutes to sketch before being sent to Mood. The twist was that no one was allowed to come back until their garments were complete. Luckily, a makeshift workroom was set up in the store for designers to sew their garments on-site. Why do you think they did this?
While some designers were more confident than others in their ability to create a punk rock look, the judges were quite impressed with the end results. Elena Slivnyak secured her first win ever on Project Runway, while Ari South was sent home.
On to the designs…
The top three:
Season 10 designer, Elena Slivnyak's WINNING design: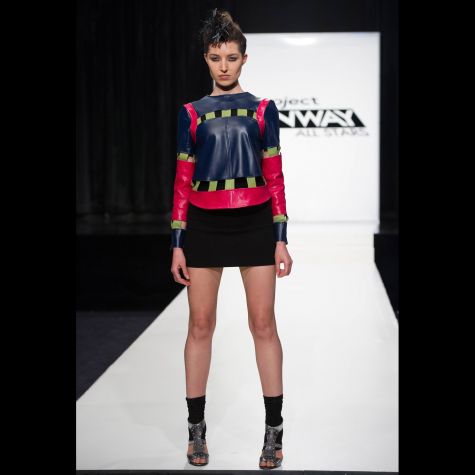 Season 3 winner, Jeffrey Sebelia's design: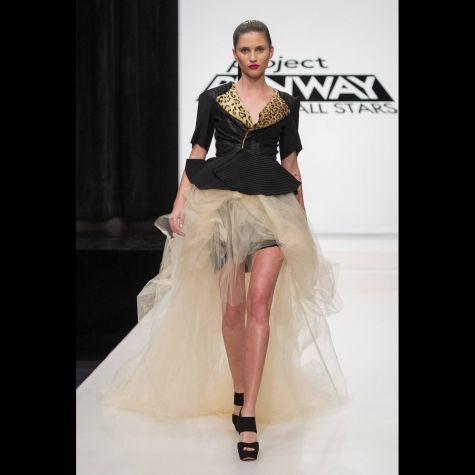 Season 7 winner, Seth Aaron Henderson's design: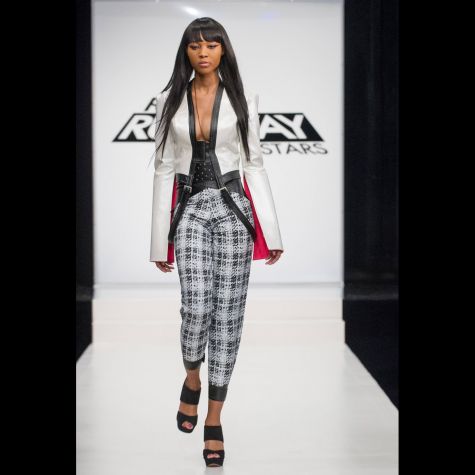 The bottom three:
Season 8 designer, Ari (formerly Andy) South's losing design: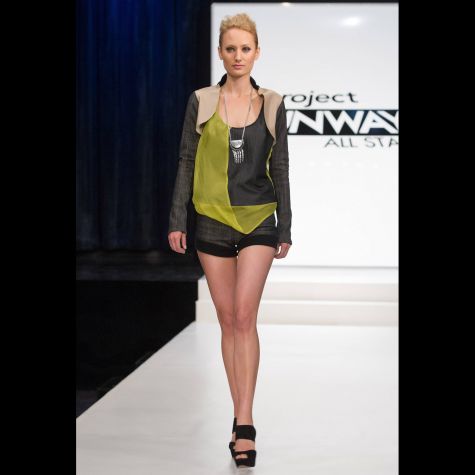 Season 9 designer, Viktor Luna's design: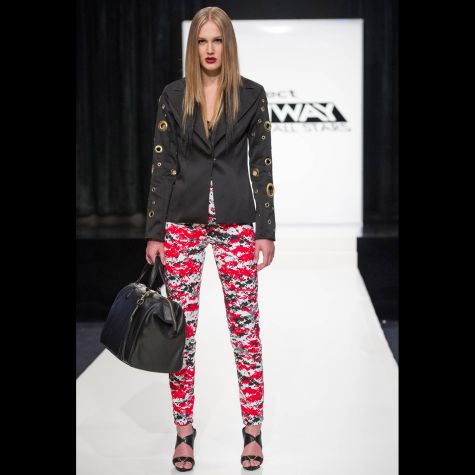 Season 10 designer, Melissa Fleis' design: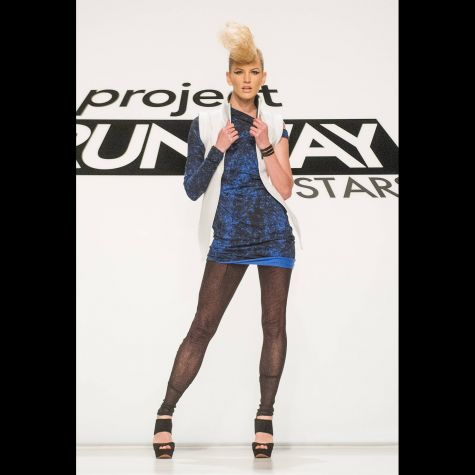 The rest of the looks:
Season 10 designer, Christopher Palu's design: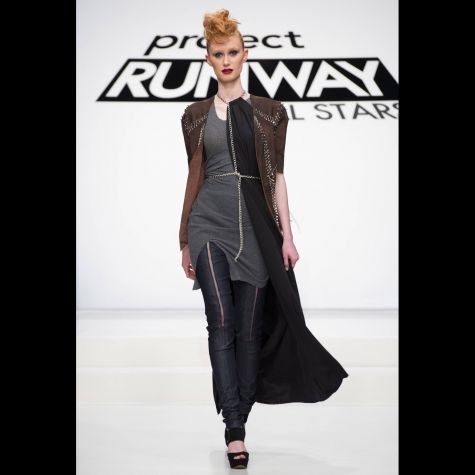 Season 11 designer, Daniel Esquivel's design: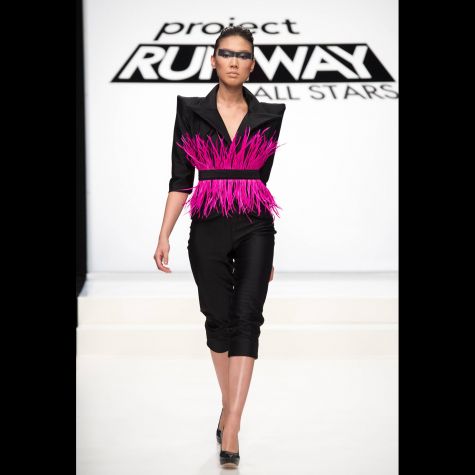 Season 6 winner, Irina Shabayeva's design: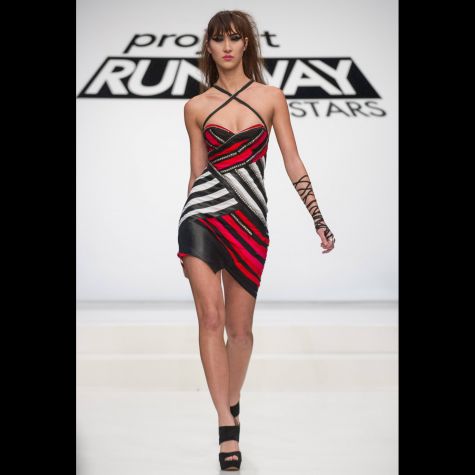 Season 5 designer, Korto Momolu's design: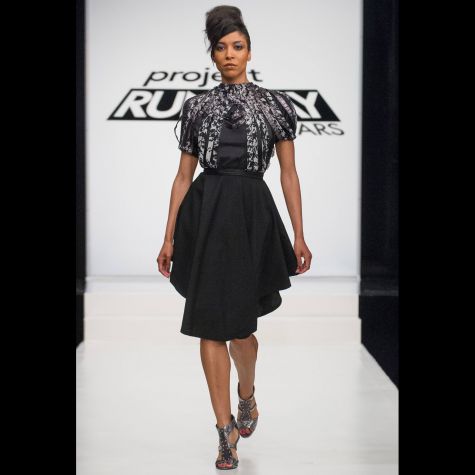 Season 3 designer, Mychael Knight's design: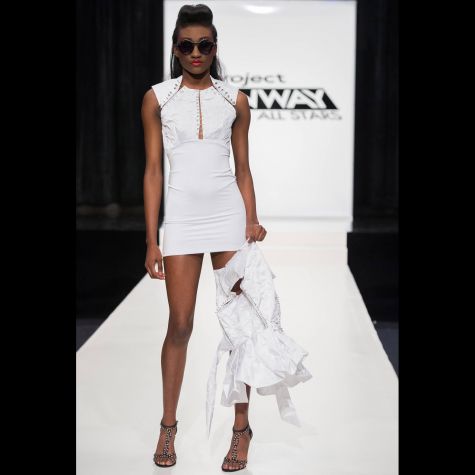 While I was pleasantly surprised by Elena's win, I had no idea she would even make it into the top three. This season is definitely going to be intense with just ten talented designers remaining, and nine more weeks to go.
Who are you most excited to see back on the runway, and what was your favorite punk look this week? Did you think Zanna Roberts Rassi was too harsh on the designers during their workroom critique? She specifically was not impressed with Elena's jacket, which ended up winning. Share your thoughts below!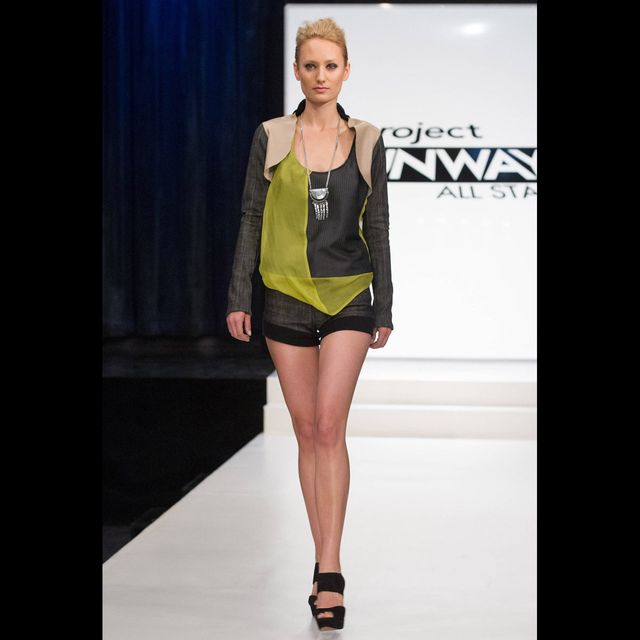 Ari South's losing design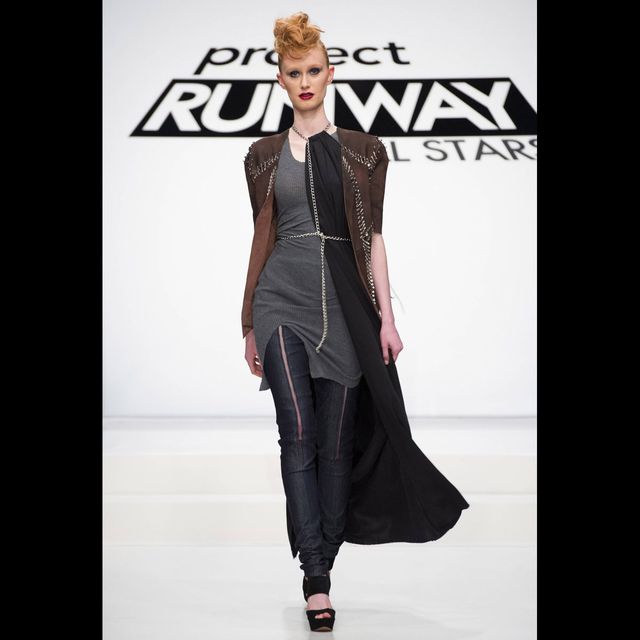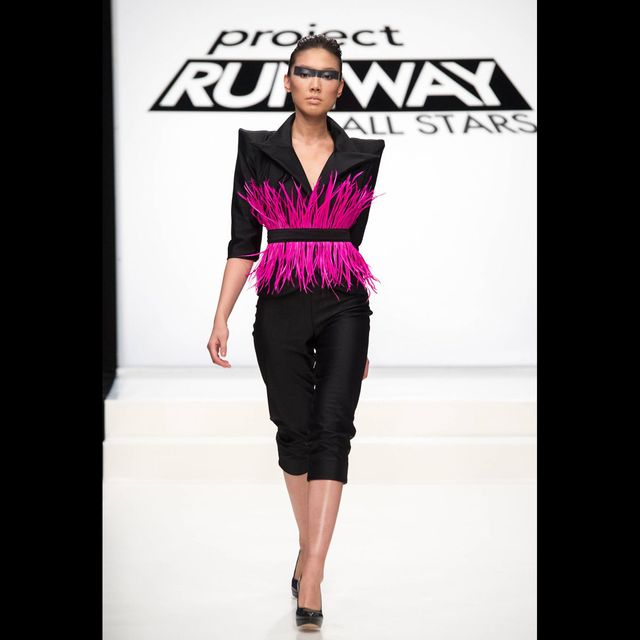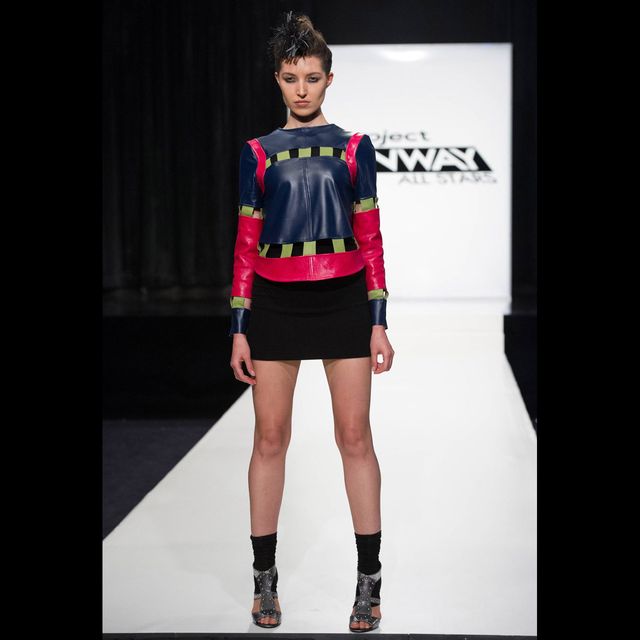 Elena Slivnyak's winning design (and first ever challenge win)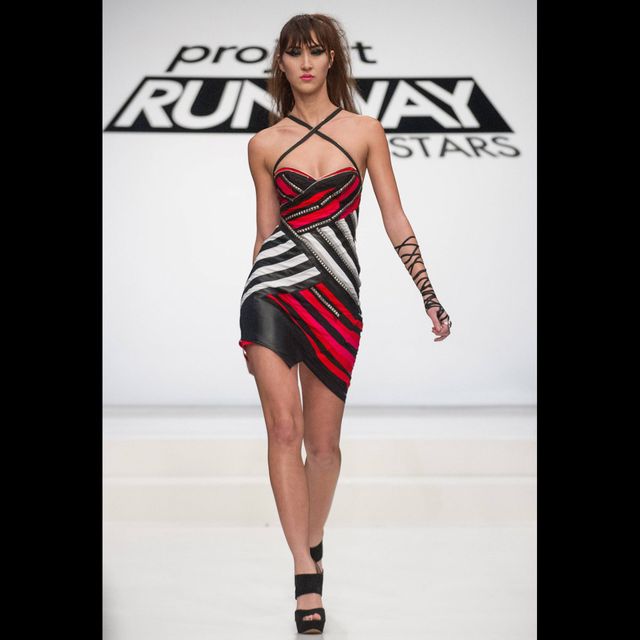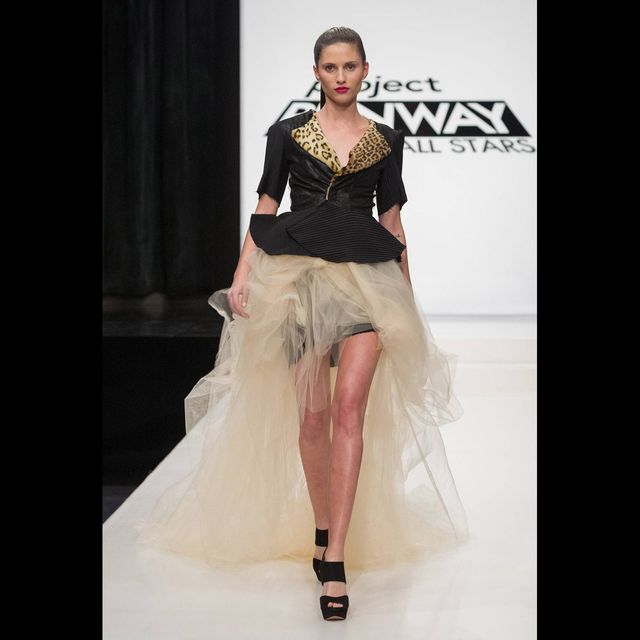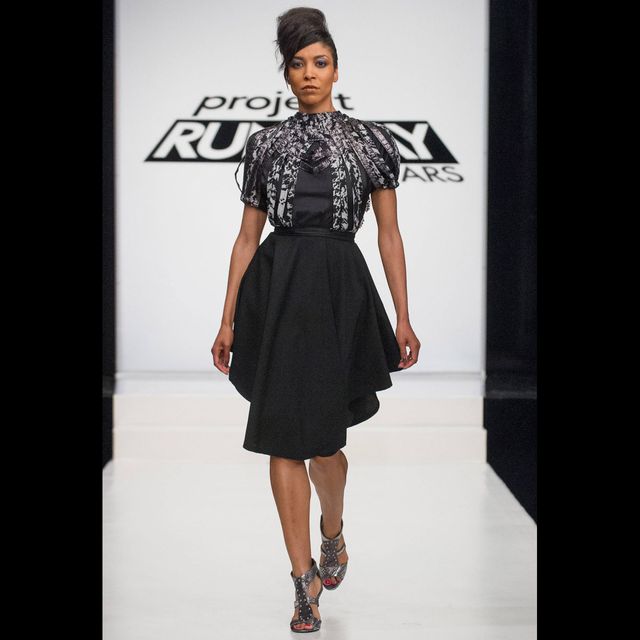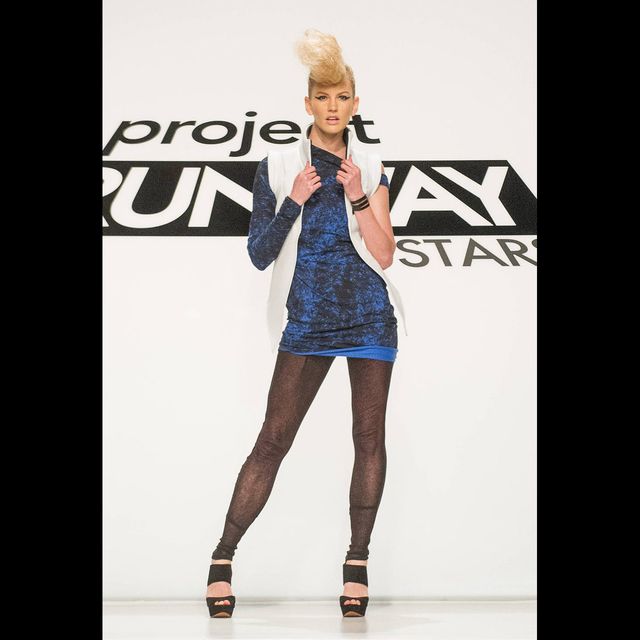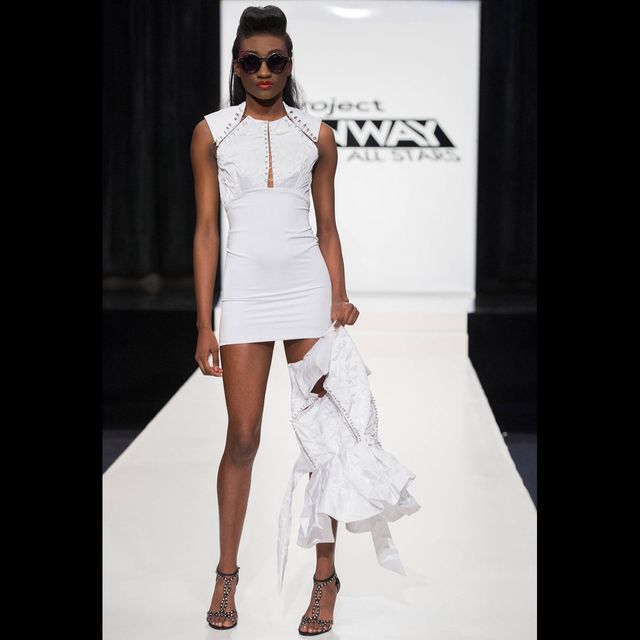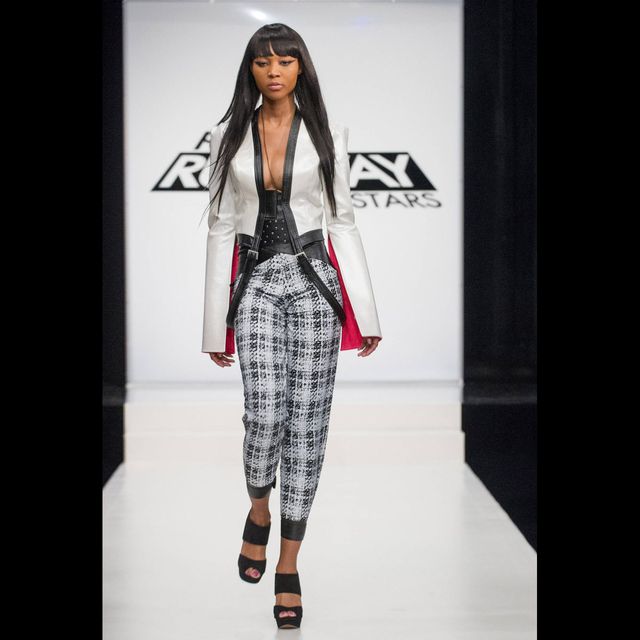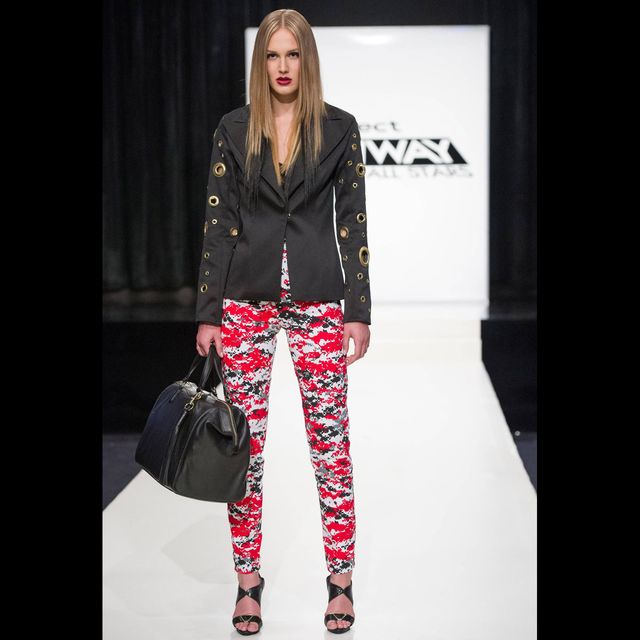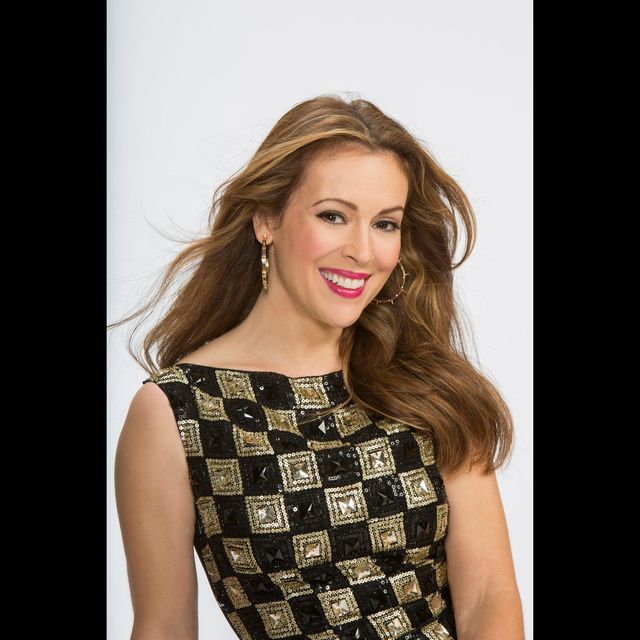 Project Runway All Stars introduces their brand new host, Alyssa Milano