The Box Pleat Experiments, Part One: Single and Double Garland Trim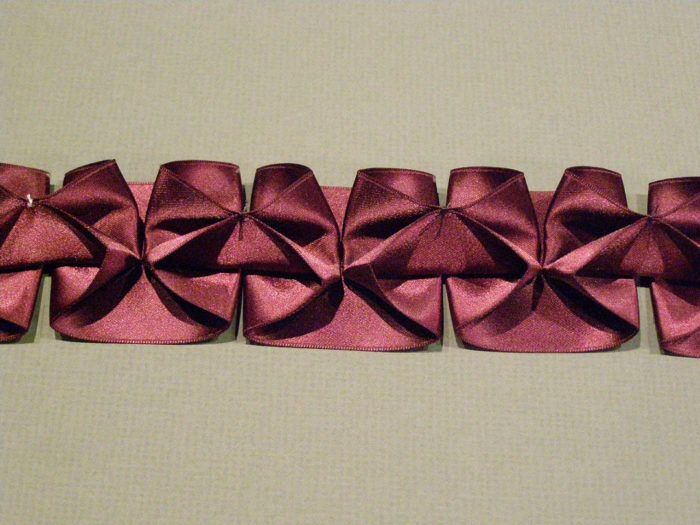 As in other posts, I'm using the width of the ribbon as the unit of measure, so it scales up and down easily. I'm also alternating between paper and ribbon for clarity. 
The box pleating requires three times the finished length in ribbon to complete.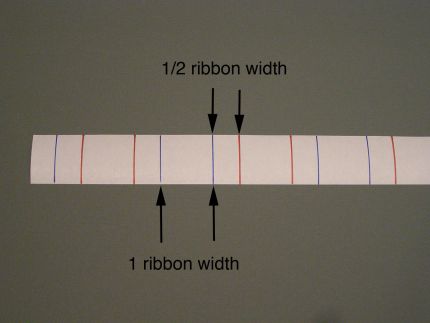 To prepare:
Mark the box pleats on the ribbon by drawing lines 1/2 ribbon width apart, and then one ribbon width apart. Alternate the pattern of 1/2 ribbon width, one ribbon width.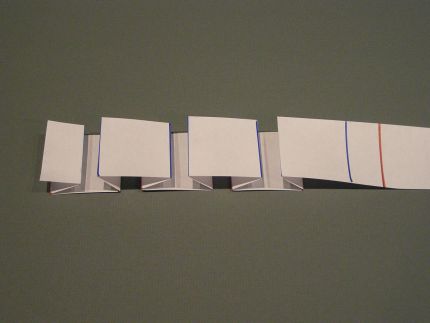 Next, fold and press the box pleats in place.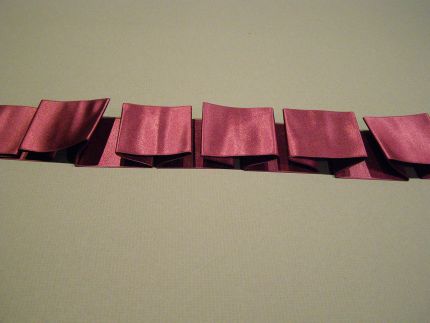 Box-pleated ribbon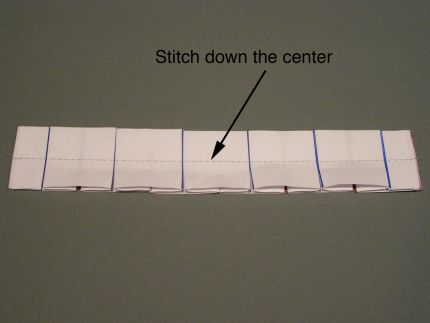 Once the length of ribbon is pleated, machine-stitch down the middle of the strip. This holds the pleats in place for the variations.
Single and double garland trim:
I'm calling both of these garlands, more for the double garland than the single garland. You need the single to create the double.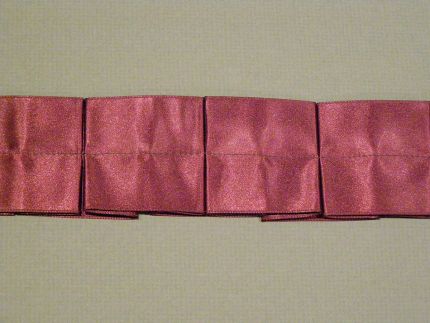 Machine stitching down the middle of the strip holds the pleated ribbon in place.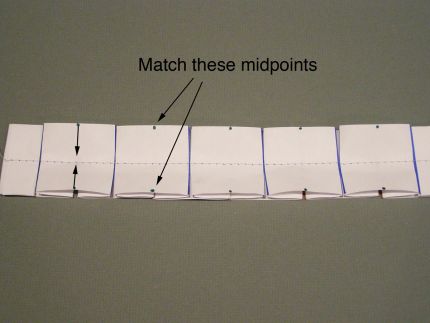 On the paper model, I've marked the strip edge in green at the midpoints between the leading edges of the pleats.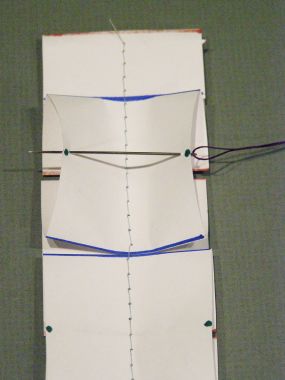 With needle and thread, pick up the opposite points.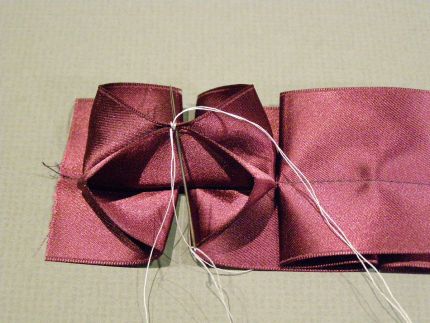 Stitch the edges of the ribbon at these points. This is what it looks like in the ribbon.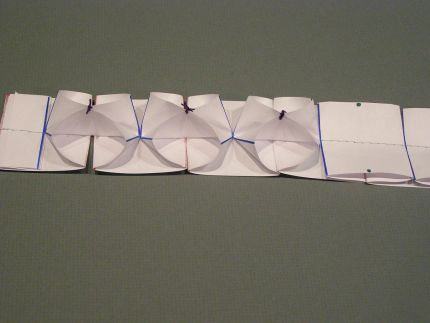 Repeat this operation with all sets of the points.
You can use an embroidery floss or other decorative thread to tie knots at each point.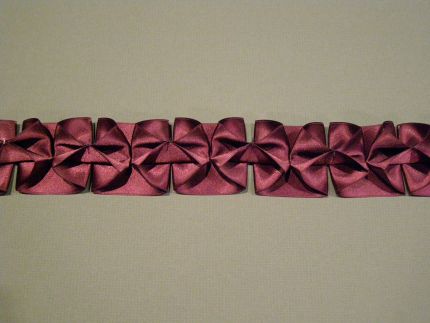 The finished trim offers dimension.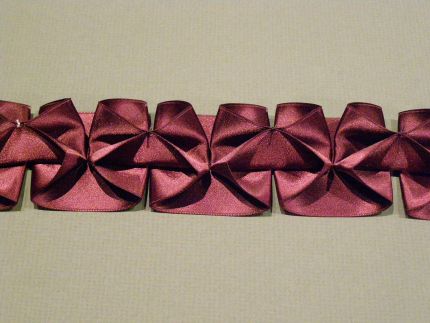 Here's a detail of the trim.
Double garland:
To create this trim you'll need to make a length of single garland. As this is a double-sided trim and is somewhat round, you can use it like garland for the holidays.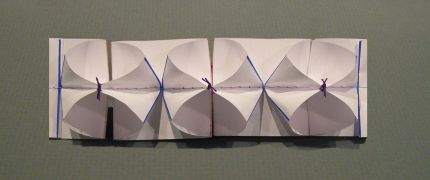 We've started with a length of single garland.
Start your 14-day FREE trial to access this story.
Start your FREE trial today and get instant access to this article plus access to all Threads Insider content.
Start Your Free Trial
Already an Insider? Log in