Project Runway All Stars, Episode 4: "Keepin' it Classy"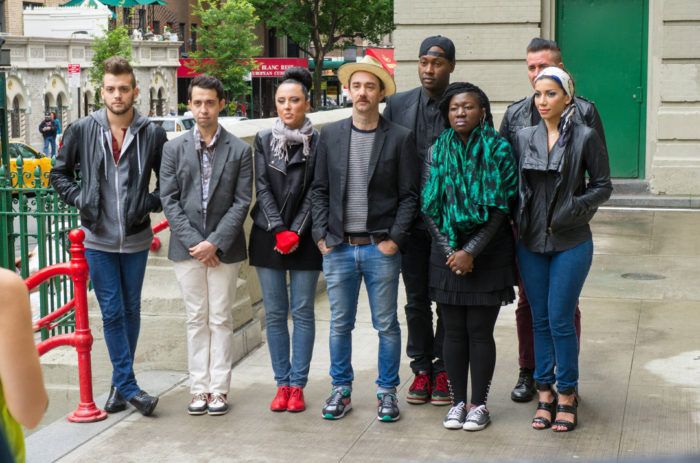 Protractors, binders, rubber bands, and floor mats were just some of the materials used in this week's unconventional challenge.
As the designers waited for their transportation outside of Parson's, no one suspected that the approaching big yellow school bus was coming for them. However, once the doors opened, the designers were instantly transformed. From the bouncing up and down in their seats, to the carefree round of jump rope they played later on in the workroom, these designers had found their inner child.
Next stop: P.S. 212. Upon their arrival, the designers were told they had four minutes to collect materials from a room full of school supplies. With these materials, they would have to make a high-impact runway fashion in just one day. To spice things up, Mary Kay revealed their new line of makeup on this episode, and allowed the winning design to be featured in a Mary Kay ad in Marie Claire magazine.
The guest judges this week were Academy Award nominee Gabourey Sidibe and actor Michael Urie. In addition, it was announced that all designs would be donated to P.S. 212 so they could be auctioned off to raise money for the school. Christopher Palu was this week's winner, but for some reason no one was eliminated.
On to the designs…
The top:
Christopher's WINNING look, made out of black binders, folders, scissors, and magnets: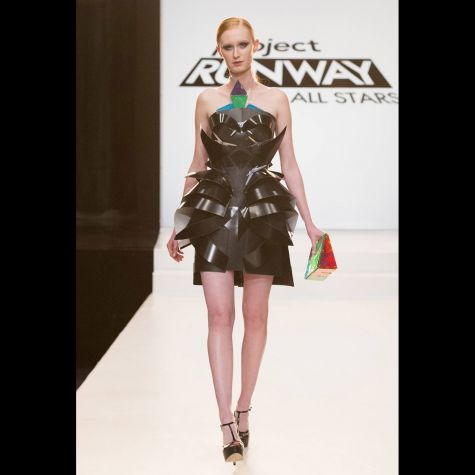 Viktor's design, made with cut-up rulers, construction paper, floor mats, and thumb tacks: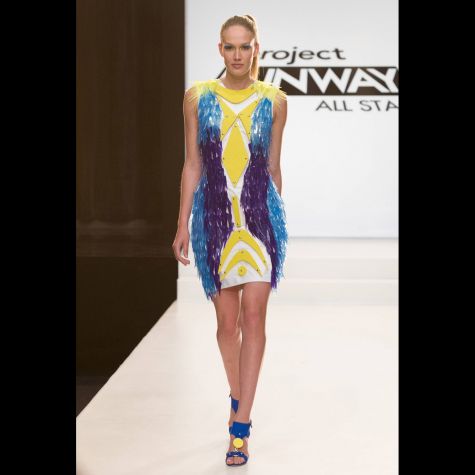 The bottom:
Jeffrey's design, made from floor mats, binders, folders, and jump ropes: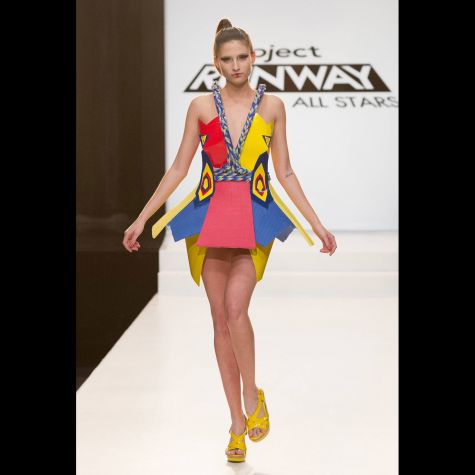 Mychael's design, made with jump ropes and construction paper: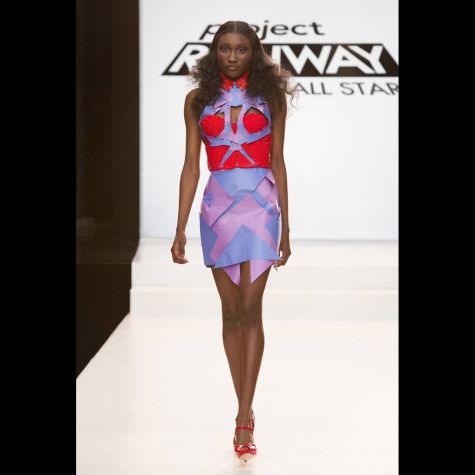 Korto's design, made from rubber bands, kick balls, geometric tiles, bean bags, rulers, and binder clips: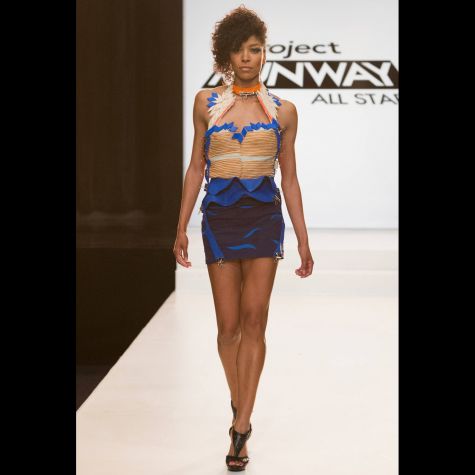 The rest of the looks:
Elena's design, made with binders, pencil cases, and protractors: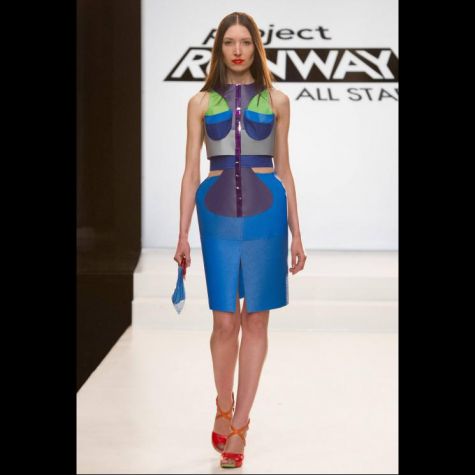 Irina's design, made from construction paper, paper clips, and pencil cases: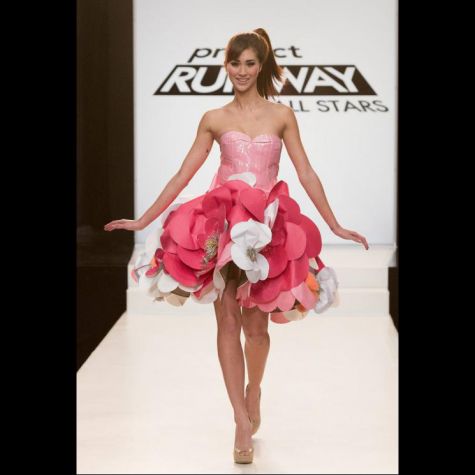 Seth Aaron's design, made from folders, rulers, and a kickball: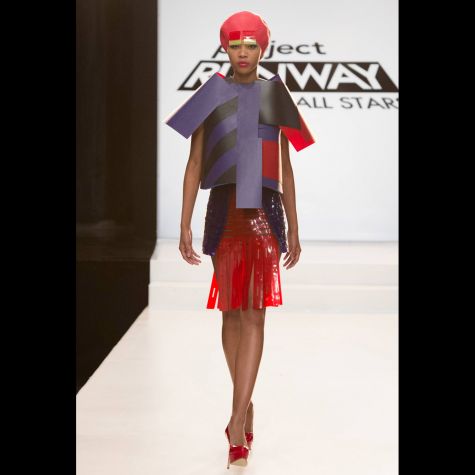 I must say that this was my favorite episode so far this season. I love seeing how everyone uses the same materials in completely different ways for the unconventional challenges. I especially liked how Viktor used cut-up rulers to create a feathery effect for his dress. Also, who knew binders and folders were so form-fitting?
On the other hand, the poor judging kind of defeated the purpose of this episode. All I can say is, why didn't they send anyone home this week? Jeffrey has been in the bottom for three weeks now, and just sent a dress down the runway that barely covered the model's lower half. Similarly, Mychael ran out of time on his outfit, and watched his dress start to peel apart on the runway. Why are the judges being so lenient? Do you agree with Elena's theory that the only reason Jeffrey remains is that he's good at defending his work? Share your thoughts below!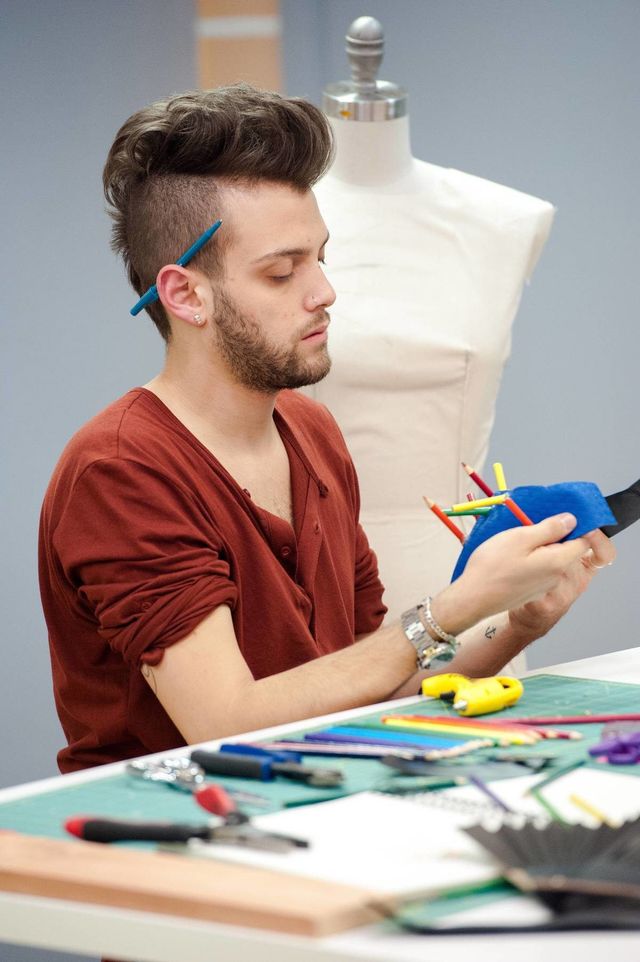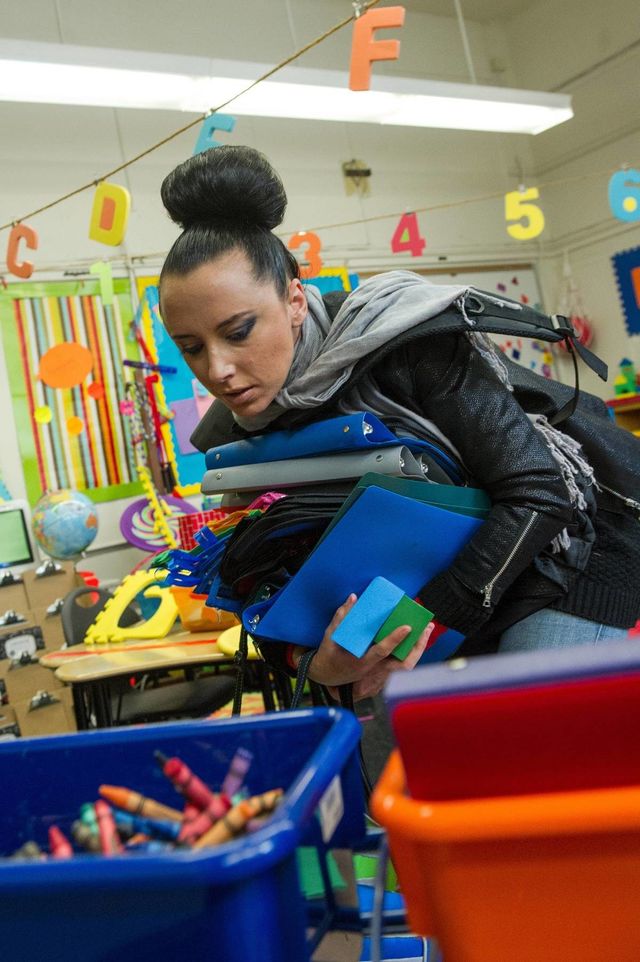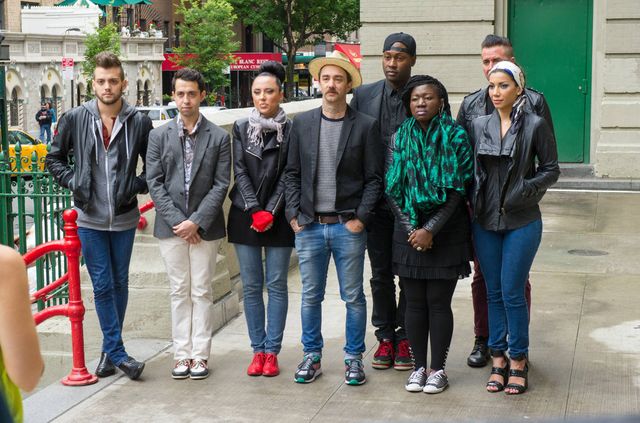 Designers gather outside of P.S. 212 to receive their challenge.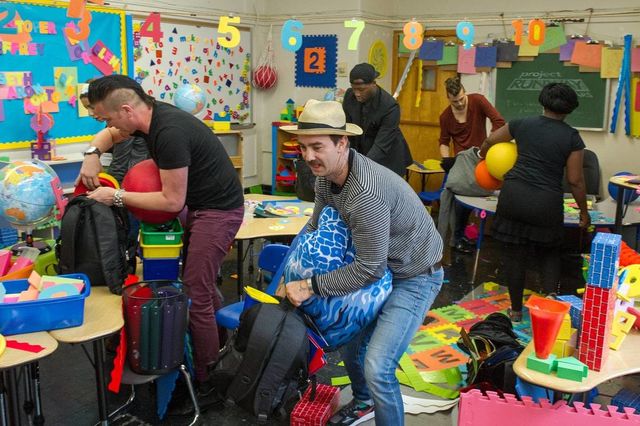 With only 4 minutes on the clock, designers must grab as many school supplies as possible.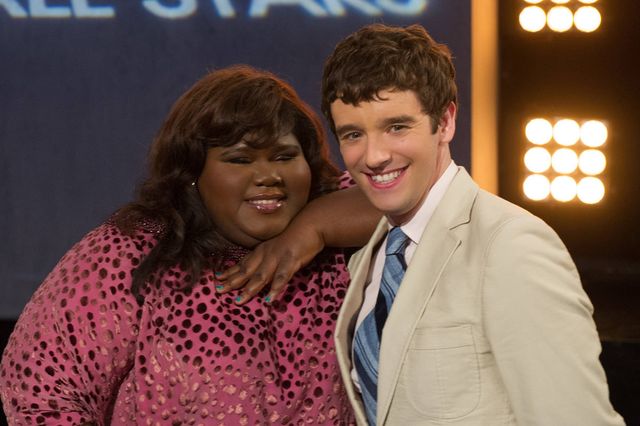 Academy Award nominee Gabourey Sidibe and actor Michael Urie guest judge on this week's episode.