Weaving a Path to Self-Sufficiency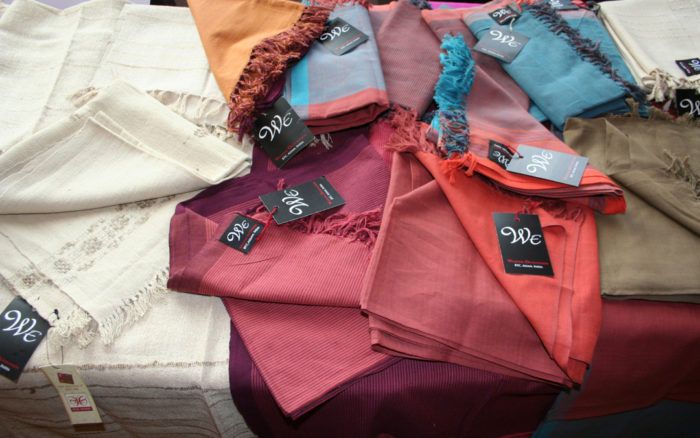 Weaving Destination, a weaving collective in Northeast India, produces unique hand-woven textiles that are now available for purchase through an online shop at Etsy.com/shop/WeavingDestination-all because of a chance meeting of two like-minded individuals.
Sewist and blogger Debi Fry and co-founder of the Nedan Foundation Javita Narang began a partnership in 2012 to expand Weaving Destination's reach and to grow the collective. After meeting during a women's entrepreneurial workshop organized by the University of Edinburgh, Debi and Javita quickly discovered that their professional experience working with abused children and women, their entrepreneurial goals, and their personal interests dovetailed beautifully. They soon began working together to bring Weaving Destination's products to the global sewing community.
Weaving Destination currently operates three weaving centers in the Bodoland Territorial Council region of Assam, India, employing 65 indigenous women, all of whom are either poor, survivors of human trafficking, affected by HIV/AIDS, or migrant returnees. "Connecting the weavers of the Bodo community with the larger international sewing community raises awareness and helps support women in a very tangible way," says Debi.
The collective provides income-earning opportunities to vulnerable women in a region plagued by conflict and human trafficking, and empowers them to take control over their livelihoods.
The shop's wares include vibrantly colored cotton cloth in traditional indigenous patterns, as well as monochromatic eri silk (sustainably and ethically harvested) fabric and scarves. It takes the collective's weavers 15 days to weave 50 meters of fabric on handlooms. One hundred percent of the profits from the sale of its hand-woven textiles are reinvested into the collective.
"These fabrics are special due to the quality of the weaving and the sense of extended community that comes from supporting a collective such as this one," says Debi. "Weaving Destination brings hope and stability to women who have experienced traumatic abuse and social exclusion … and purchases through our Etsy shop directly support the weavers' pathway to self-sufficiency."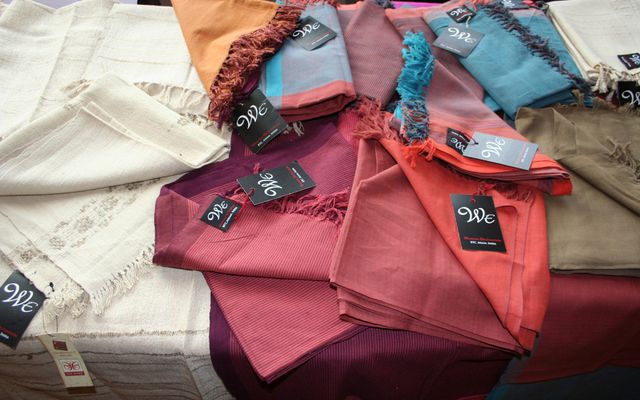 Ethically and sustainably harvested eri silk (also known as Peace Silk) woven scarves.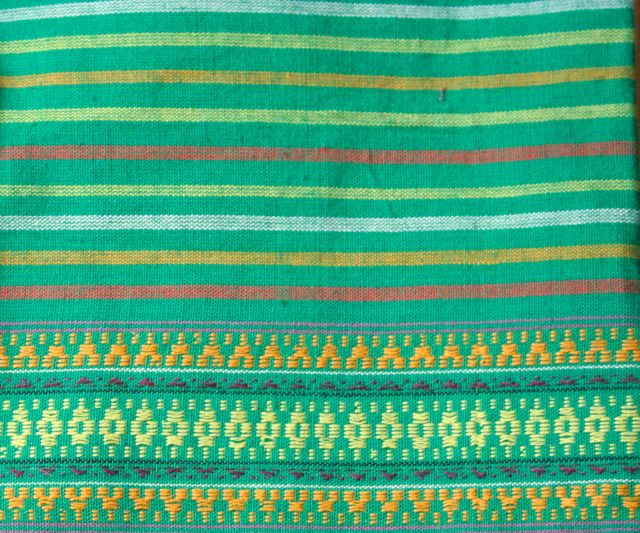 Cotton fabric woven in a design traditional to the Bodoland region.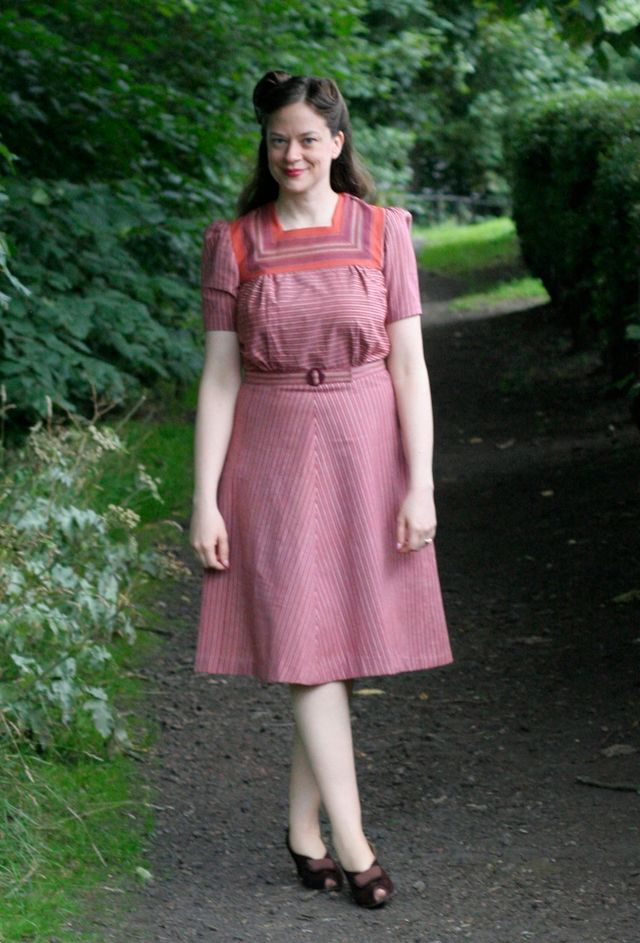 Debi Fry, co-owner of the Weaving Destination shop, wearing a dress made from some of the traditional cotton yardage.