Project Runway All Stars, Episode 5: "Partners in Crime"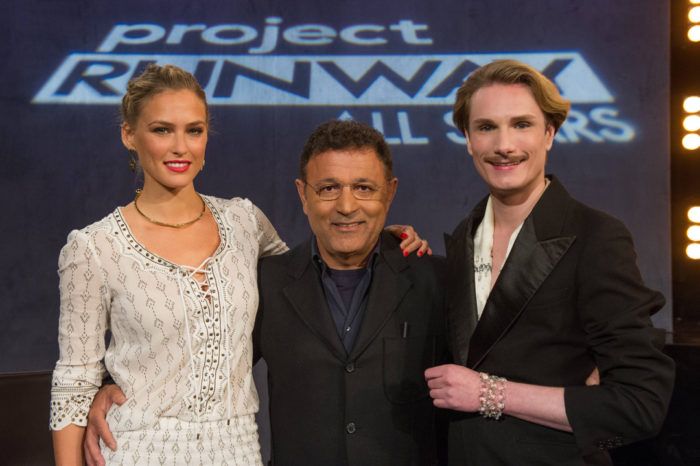 Lifetime used this week's challenge to introduce their upcoming mini-series: Bonnie & Clyde. While Elena remained cool, calm, and collected, Jeffrey had a bit of a meltdown when his male model did not match the measurements Jeffrey was originally given. Still, the season 3 winner managed to wow the judges, and secured his first All Stars win.
This week's challenge was presented by Sarah Hyland and Holliday Grainger from the new Bonnie & Clyde. Inspired by the glamour and romance of the 1930s and the new mini-series, the remaining eight designers were challenged to work in pairs (of their choosing) to create an updated look for a young, modern couple. One member in each group would take care of the menswear design, while the other would stick to womenswear. Best of all, the winning designer will debut as a fashion designer in a Lifetime original movie.
Guest judges this week included super model Bar Refaeli and fashion designer Elie Tahari. In addition, standing in for Georgina Chapman was All Stars alumnus Austin Scarlett. Jeffrey stunned the judges with his winning look, while Mychael was sent home.
The teams:
Christopher and Viktor
Seth Aaron and Jeffrey
Irina and Mychael
Elena and Korto
The top:
Jeffrey's winning design: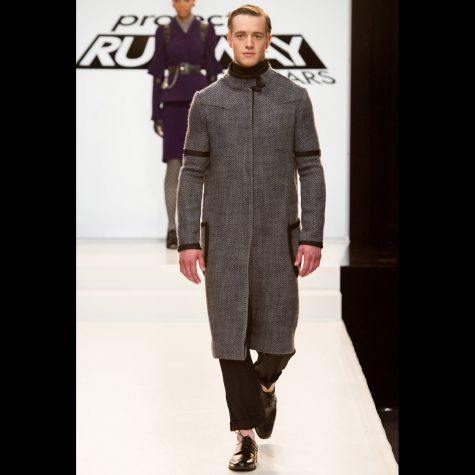 Christopher's design: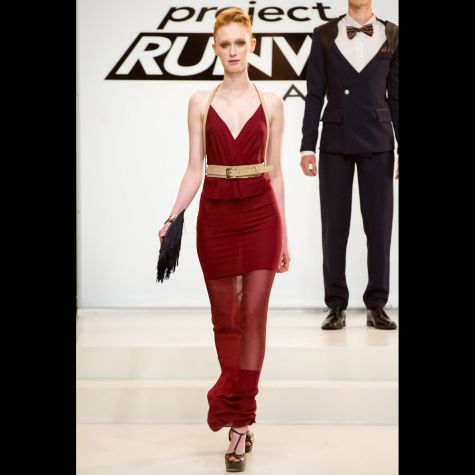 Irina's design: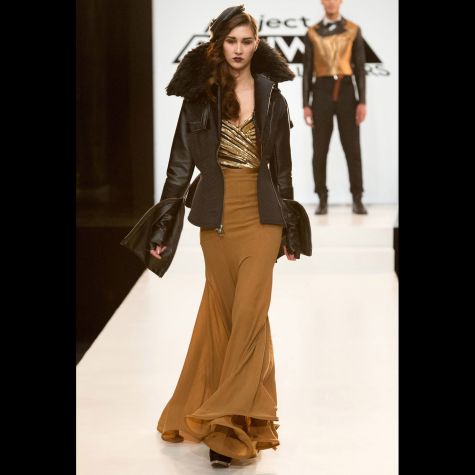 The bottom:
Mychael's design: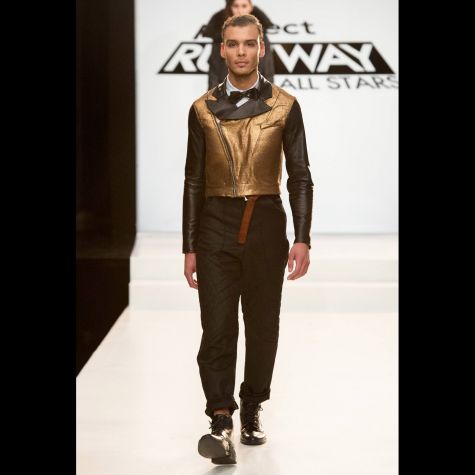 Viktor's design: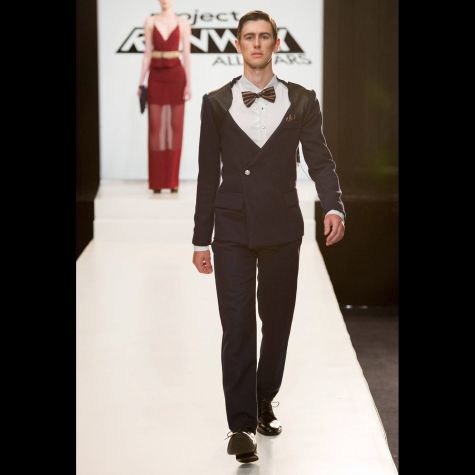 Seth Aaron's design: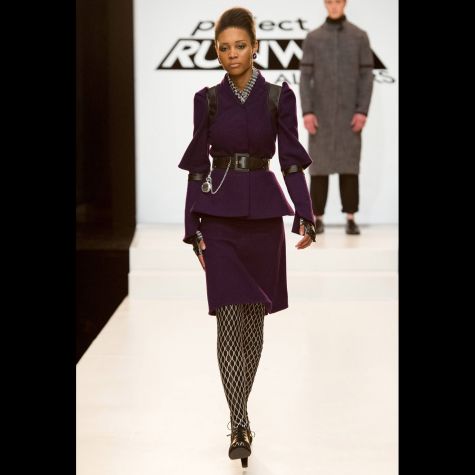 The rest of the looks:
Elena's design: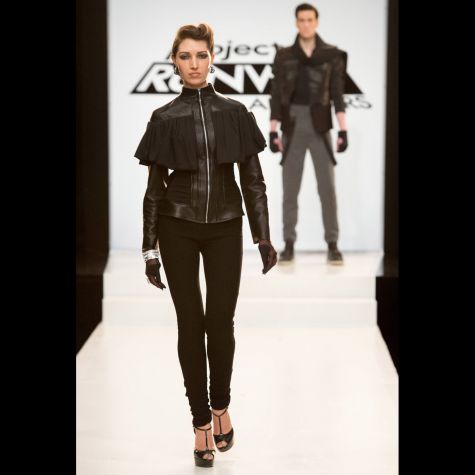 Korto's design: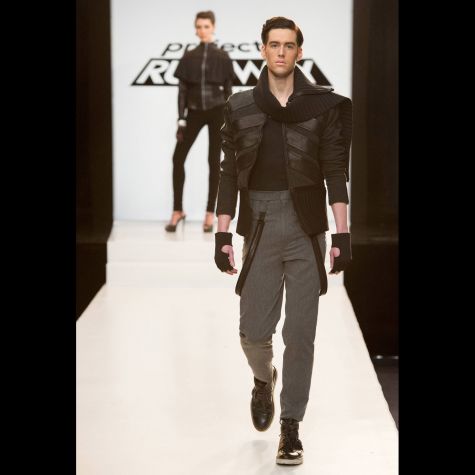 I couldn't believe how minimal the drama was for this team challenge. In particular, I expected Korto and Elena to have a major fiasco, but they actually worked extremely well together. In fact, I think their couple's outfits were the most cohesive out of everyone.
As for the judging, I was really sad to see Mychael go home. He has so much talent, and really knows how to design for women. What were your thoughts about this week's episode? Did you enjoy the challenge? What was your favorite look? Share your thoughts below!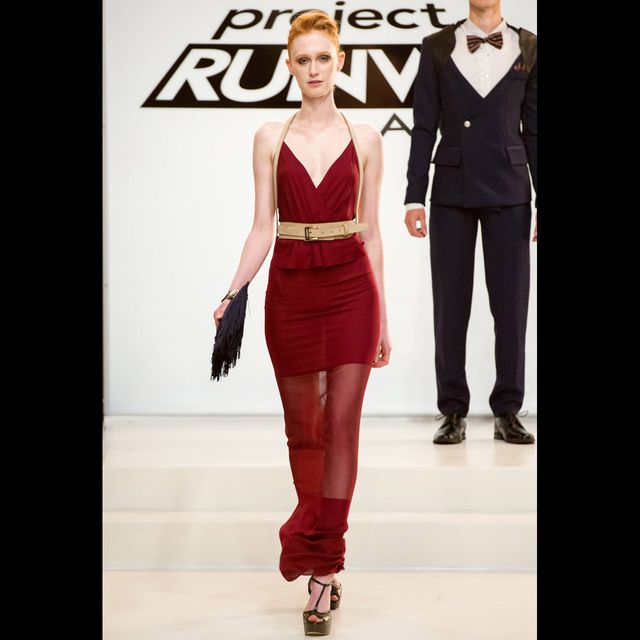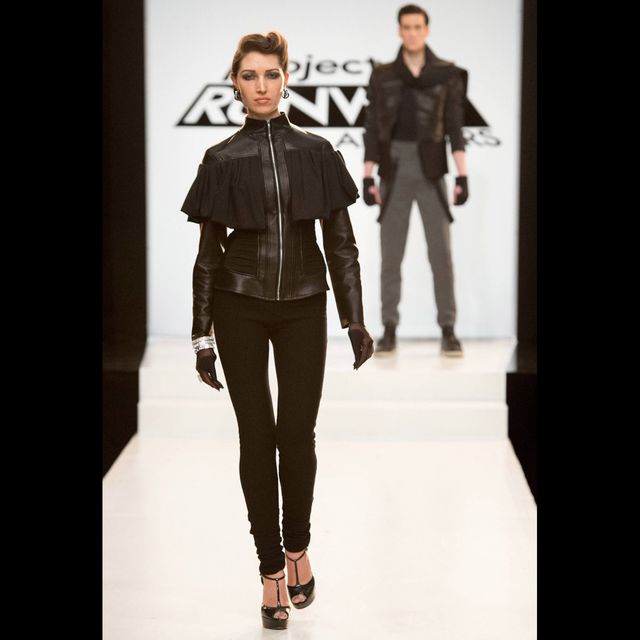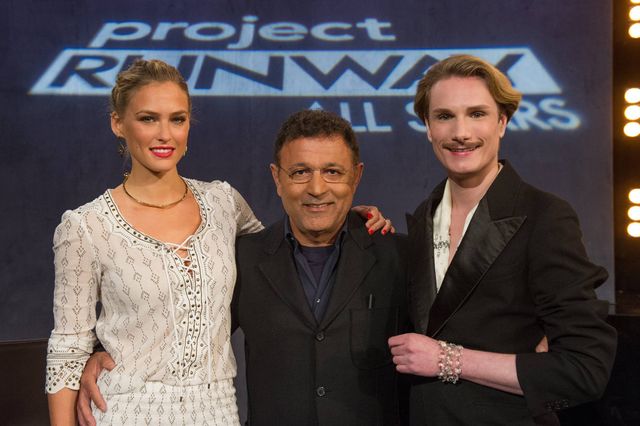 Guest judges (from left): Bar Refaeli, Elie Tahari, and Austin Scarlett.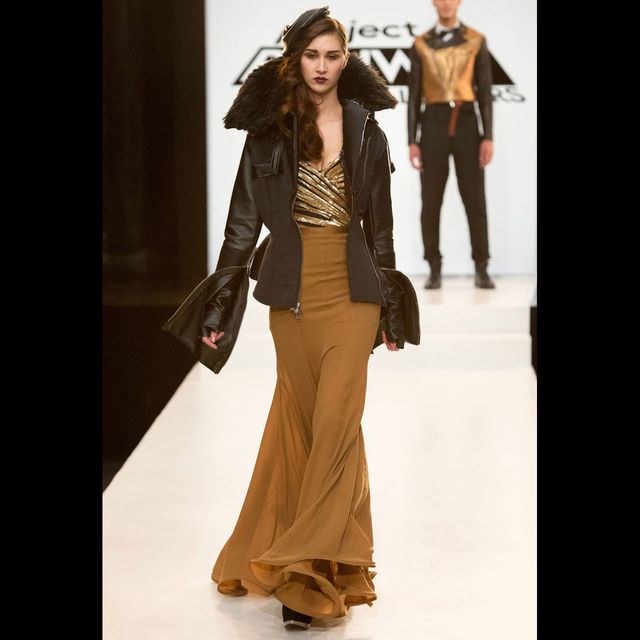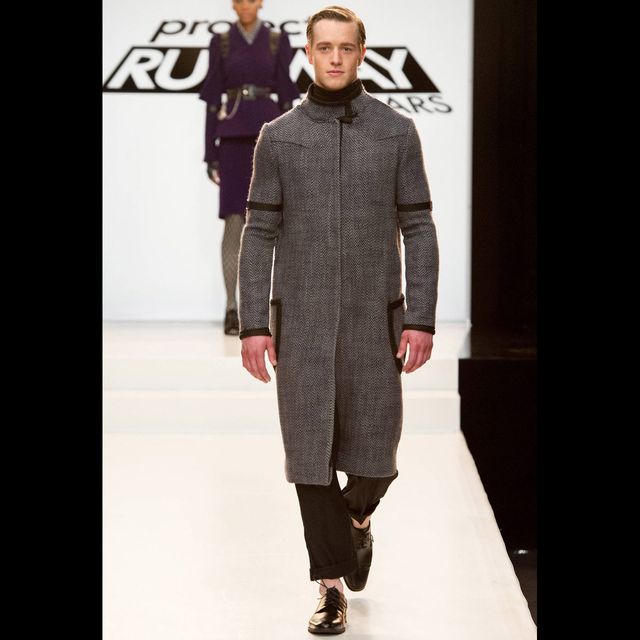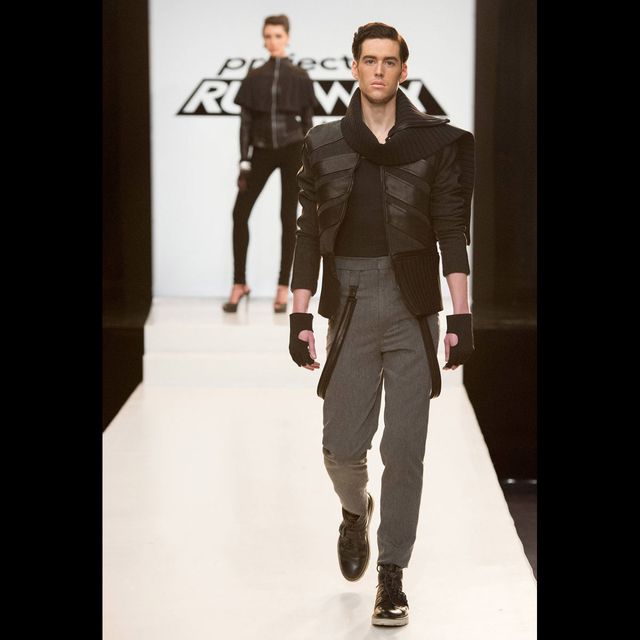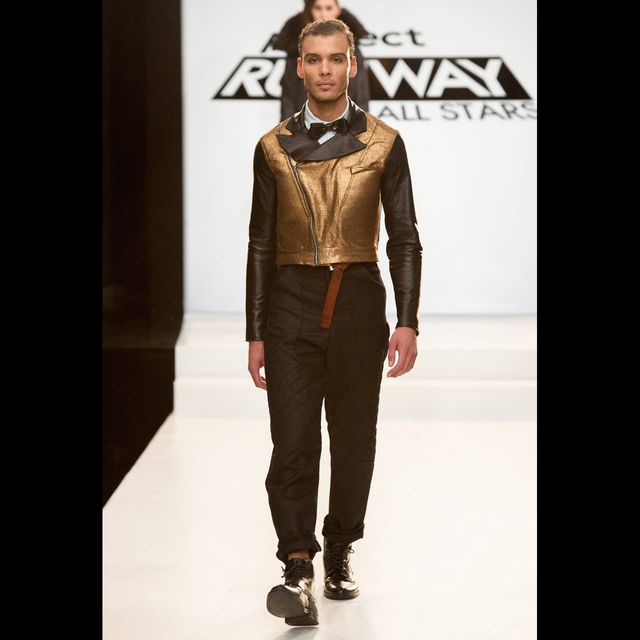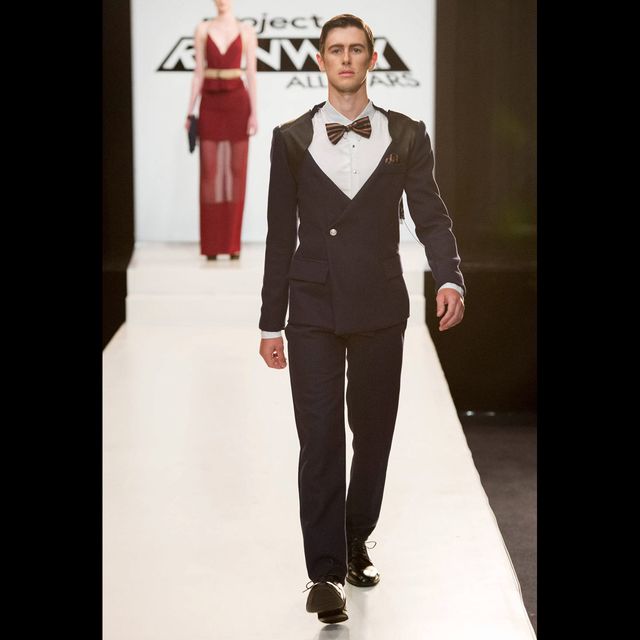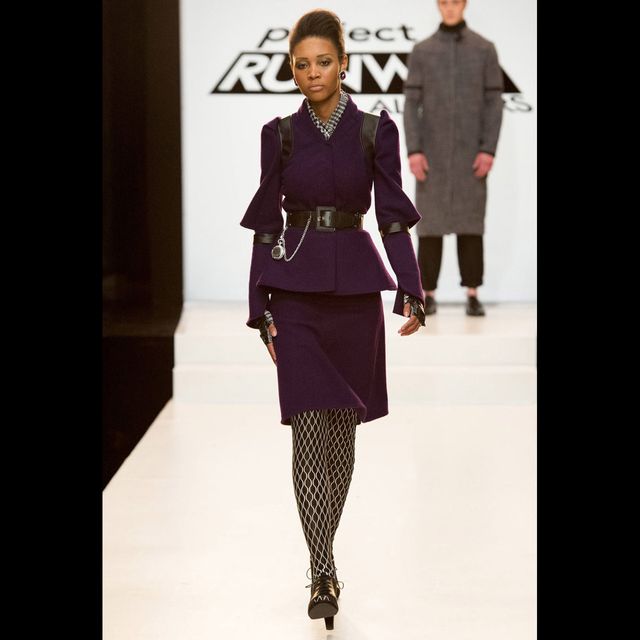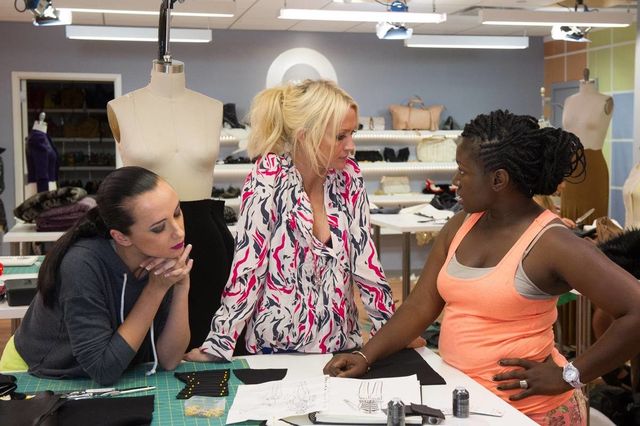 Elena and Korto discuss their ideas with Zanna for this week's team challenge.