Project Runway All Stars, Episode 6: "Marge Madness"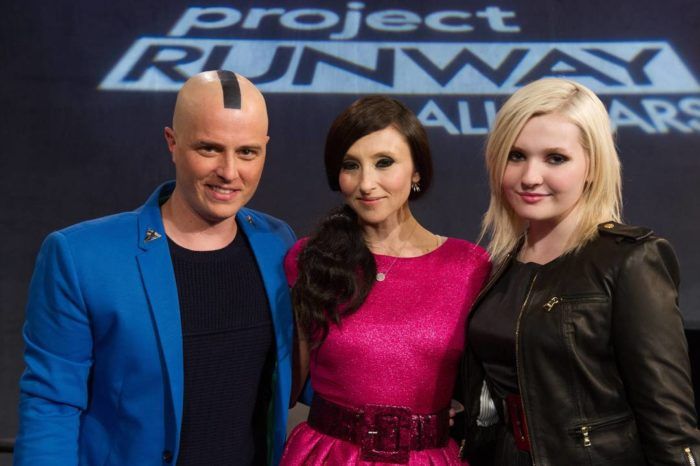 We're getting closer to the finish line, and boy is it apparent. Last week's winner was finally voted off after spending several weeks in the bottom, Viktor practically ignored his previous challenge teammate, Christopher, for the majority of the episode, and Seth Aaron just couldn't seem to capture his customer's aesthetic.
In honor of The Simpsons' 25th anniversary, Marge Simpson was the star client for this week's challenge. Contrary to her usual philosophy, "Find a dress that looks good on you, and wear it every day for the rest of your life," Marge asked the remaining seven designers to come up with an outfit for a dinner date with her husband, Homer. She requested that the design be any color but green, and it must be easy to remove, to allow for some post-dinner snuggling. The winning design will be animated and worn by Marge in a future episode of The Simpsons.
Sitting in for Georgina Chapman this week was Project Runway All Stars season 2 winner, Anthony Ryan Auld (who will be featured in our upcoming Spring 2014 issue of SewStylish, on sale February 4th!) Academy Award nominee Abigail Breslin and Alice + Olivia designer, Stacey Bendet, were also guest judges. Irina secured her first win of the season, while Jeffrey was the first previous Project Runway winner to go home.
The top:
Irina's winning design: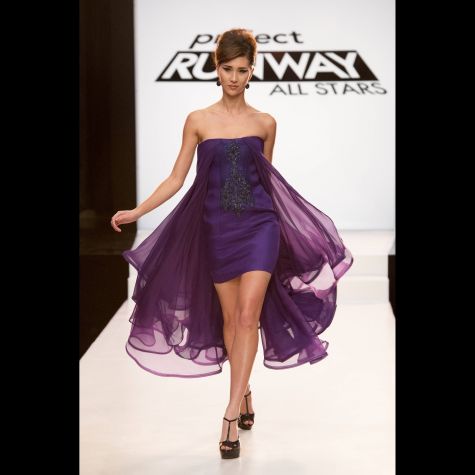 Elena's design: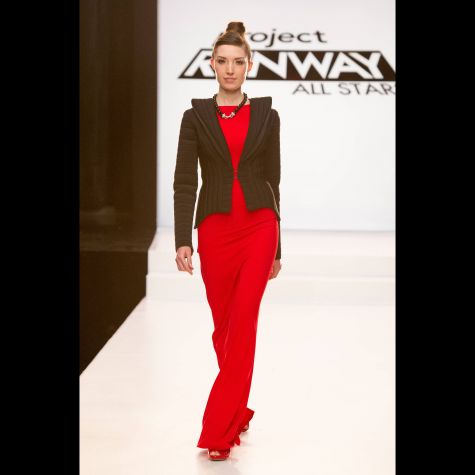 The bottom:
Jeffrey's losing design: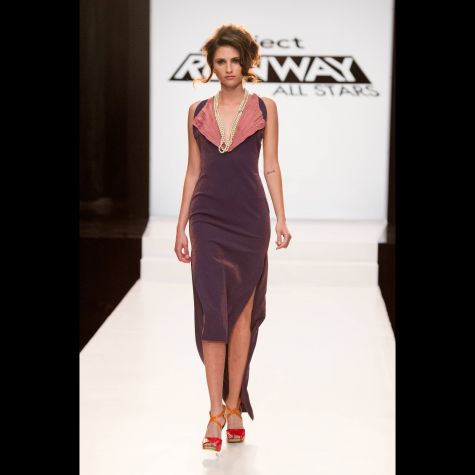 Seth Aaron's design: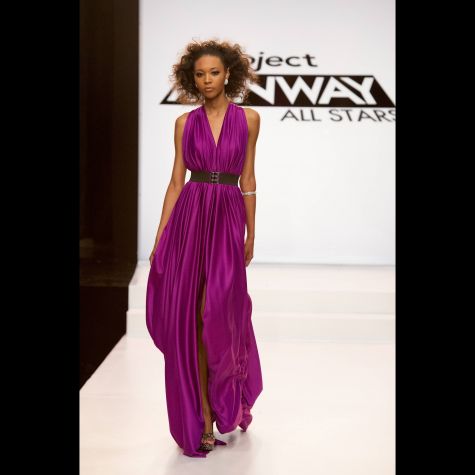 The rest of the looks:
Viktor's design (accompanied by the inspiration):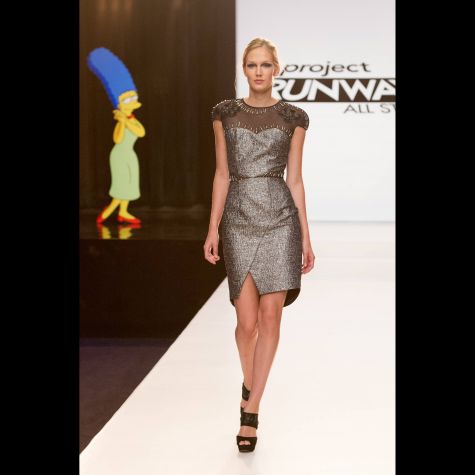 Korto's design: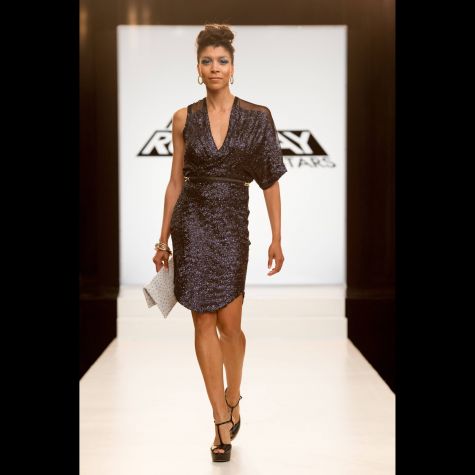 Christopher's design: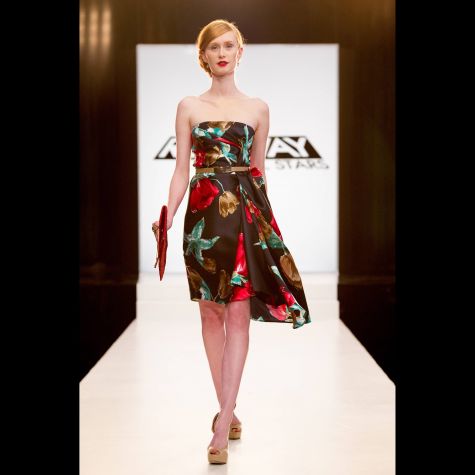 I thoroughly enjoyed this week's episode. It was fun to see what the designers were able to come up with, based on such a limited wardrobe for them to reference. I also think it's nice when the designers periodically consult their friends for design advice. Are you surprised that this happens in such an intense competition?
On the other hand, I find it very interesting that the judges all seem to agree on the winner during their private discussion, but by the time they actually reveal the winner, it often changes. If you look back at all six episodes, no designer has won more than one challenge. This seems awfully strange to me. Do you believe the judges are staggering the winners on purpose, or do you really think each designer has only had one win-worthy design? Please leave a comment below!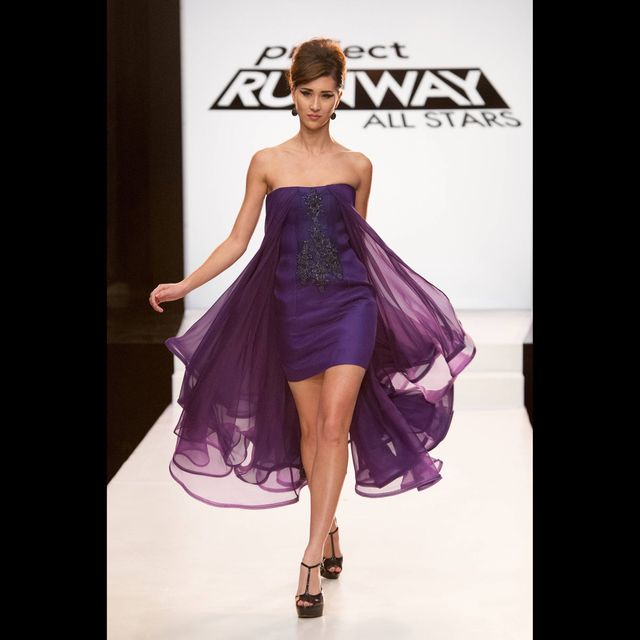 Irina's first win of the season.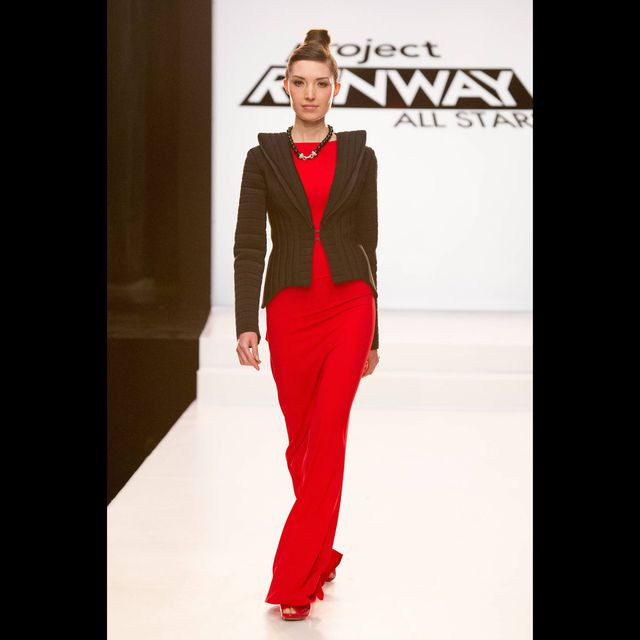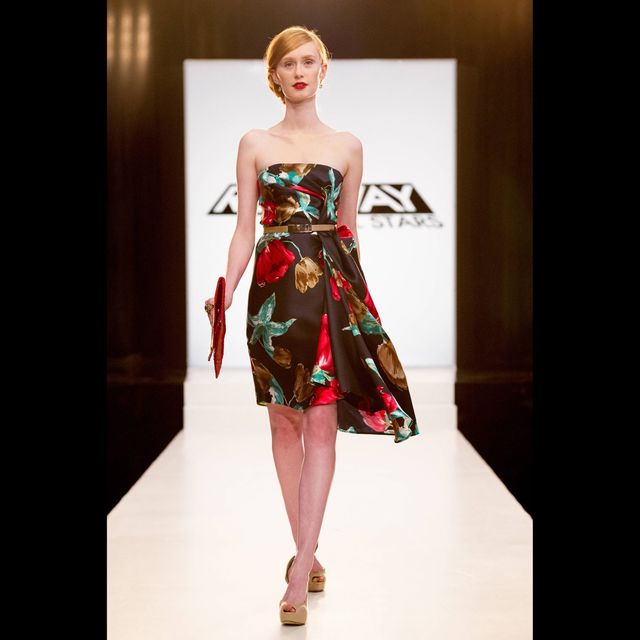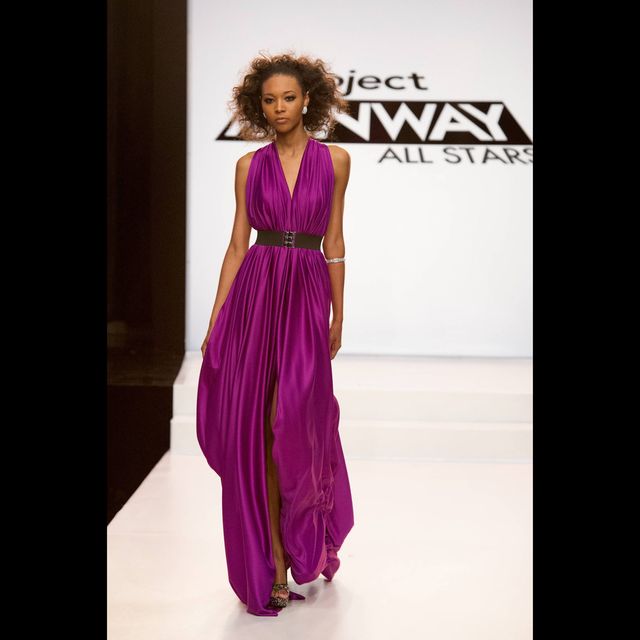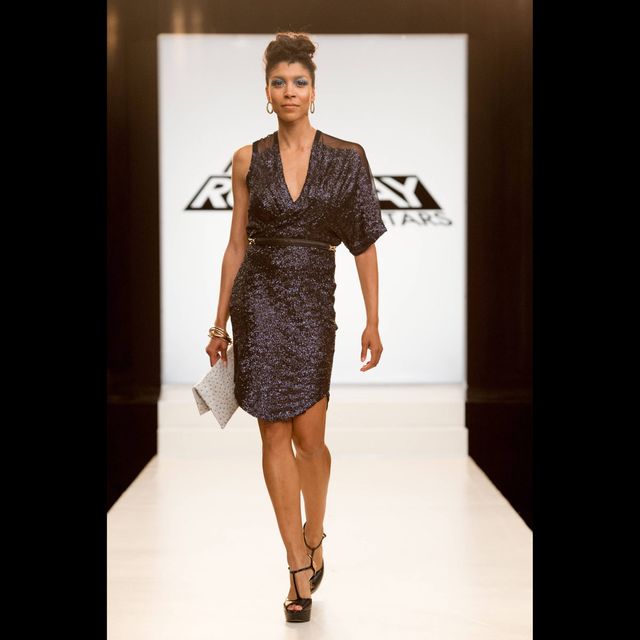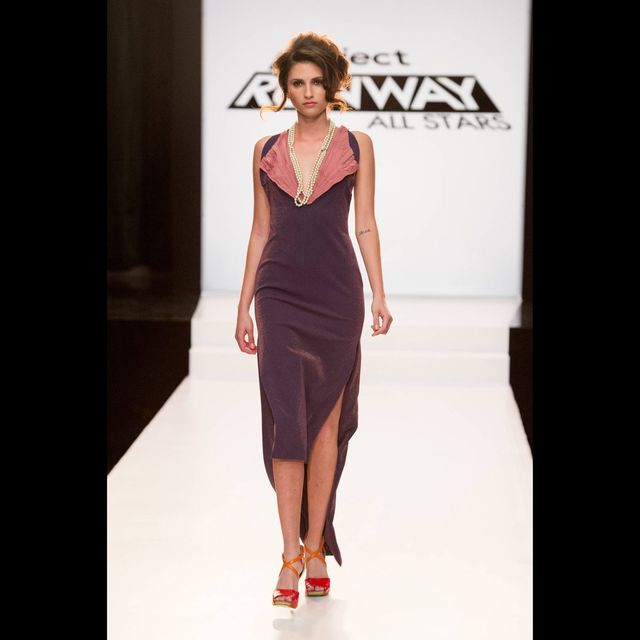 After three weeks in the bottom, Jeffrey's design finally got him kicked off the show.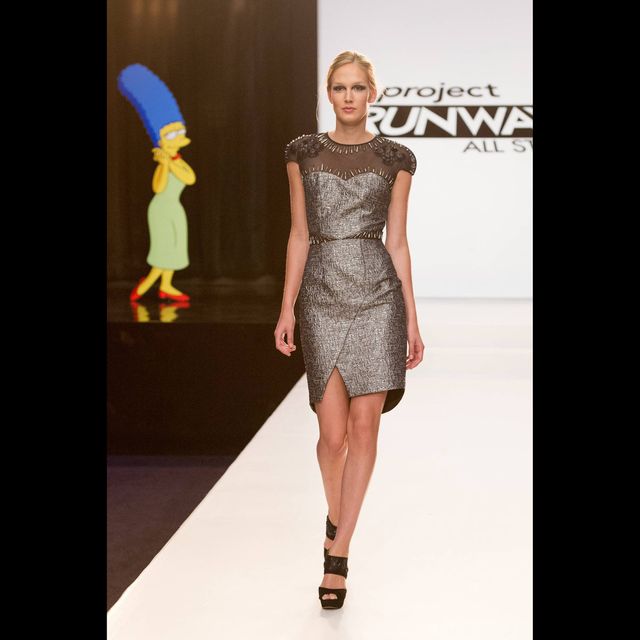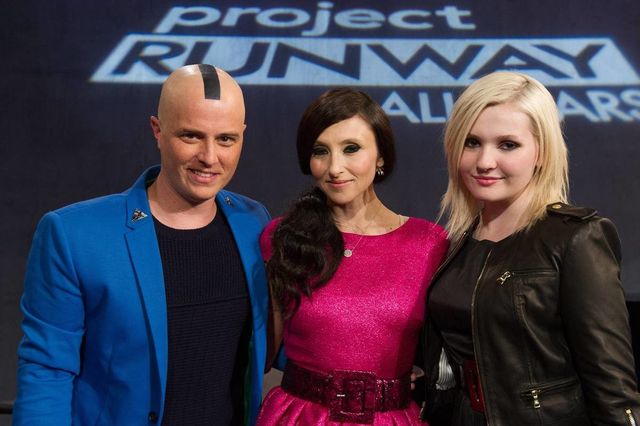 Guest judges (from left): Anthony Ryan Auld, Stacey Bendet, and Abigail Breslin.