The Great British Sewing Bee Returns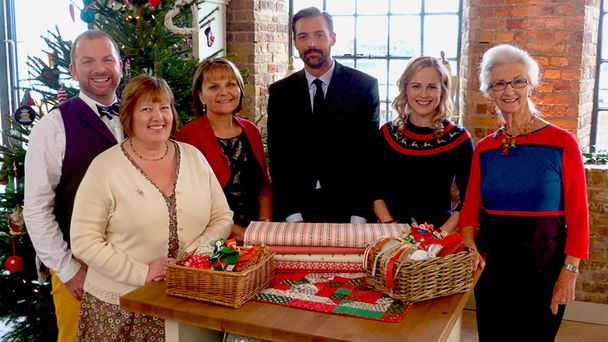 If you're one of the many sewers who fell in love with the charming sewing competition television show the Great British Sewing Bee, which aired on BBC Two, you may be happy to hear that the show will air a Christmas special on December 15, 2013. Get more details here.
In this special, the winner, 82-year-old Ann, and finalists Sandra, Stuart, and Lauren return along with the series judges, Savile Row's Patrick Grant and sewing instructor May Martin. Ann, Stuart, Sandra, and Lauren will teach viewers how to sew special holiday projects and each will share what they've been up to since competing on the show. I can't wait to see the gang again and also drink in more of the show's soothing vibe of intense, but quiet and all-in-good-fun, concentration–quite a change after the go-go-go pace, melodrama, and high-strung temperaments on every episode of Project Runway.
The special will air on BBC Two, so if your cable television subscription includes the channel, check the air time and don't miss it!
Did you watch any of the Great British Sewing Bee? What did you think?