Congratulations to the Winner of the Big Quilter's Giveaway!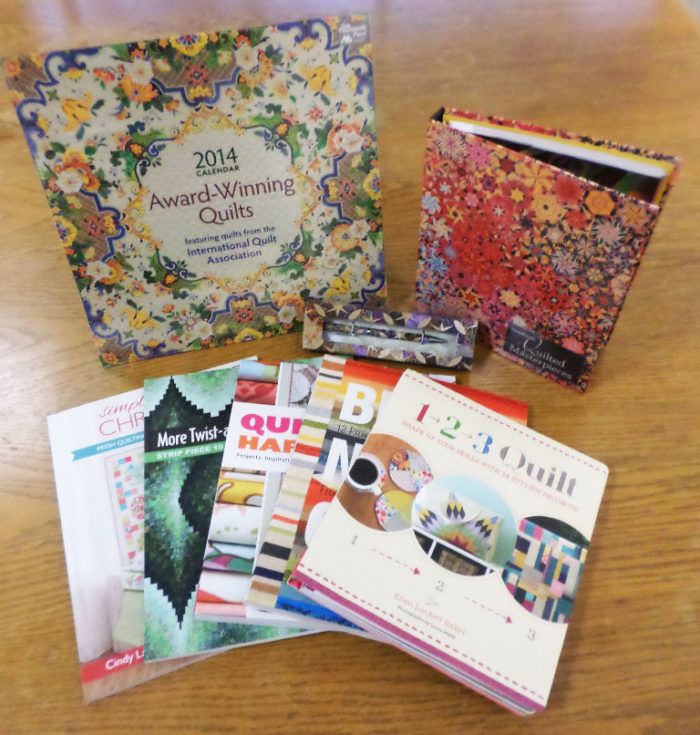 THE WINNER IS…
Congratulations to BGeigle who has been randomly selected to win this giant giveaway! You will receive: 
* 1, 2, 3 Quilt: Shape Up Your Skills With 24 Stylish Projects by Ellen Lucket Baker (Chronicle Books, 2013),
* Brave New Quilts: 12 Projects Inspired by 20th Century Art From Art Nouveau to Punk & Pop by Kathreen Ricketson (C&T Publishing, 2013),
* Quilting Happiness: Projects, Inspiration, & Ideas to Make Quilting More Joyful by Christina Lane & Diane Gilleland (Potter Craft, 2013),
* More Twist-and-Turn Bargello Quilts (Martingale, 2013),
* Simply Modern Christmas: Fresh Quilting Patterns for the Holidays by Cindy Lammon (Martingale, 2013), 
* 2014 Award-Winning Quilts calendar (Martingale, 2013),
* Quilted Masterpieces Datekeeper (C&T Publishing, 2013), and
* Pam's Colorific Quilt Gift Pen (C&T Publishing, 2013). 
Every page of each book in this giveaway is filled with beautiful pictures, illustrations, and step-by-step instructions making your sewing experience easier and stress-free! This holiday package will be sure to keep you busy throughout the upcoming year and will bring joy to you, your family, and your friends!
Congratulations again, have a happy holiday season, and enjoy!