Project Runway All Stars, Episode 7: "As Sewn on TV"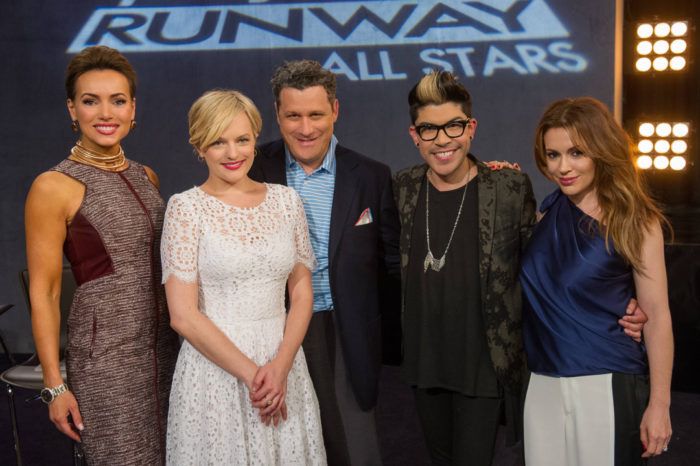 At the start of this week's episode, the final six contestants were flown by helicopter to the QVC studio in West Chester, Pennsylvania. When they arrived, QVC program host Lisa Robertson met them to reveal their challenge. With an annual star-studded gala put on by QVC each year, Lisa asked the designers to create a dress that she could wear while broadcasting the event live from Los Angeles. The dress would need to look good on screen, photograph well, and have red carpet appeal. The reward, you ask? In addition to getting Lisa to wear the winning dress to the event, a version of it will be available for purchase on QVC.com.
Standing in for Georgina Chapman this week was Project Runway All Stars season 1 winner, Mondo Guerra. Emmy nominee Elisabeth Moss and Lisa Robertson of QVC were also guest judges. Korto had her first win of the season, while Irina sent her final garment down the runway.
The top:
Korto's winning design: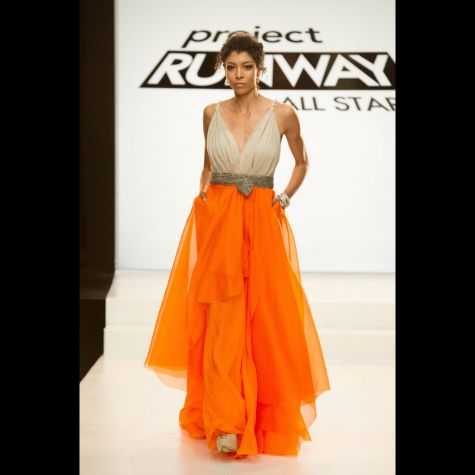 Christopher's design: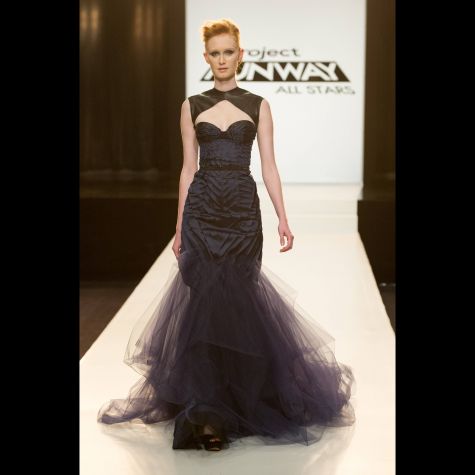 The bottom:
Irina's losing design: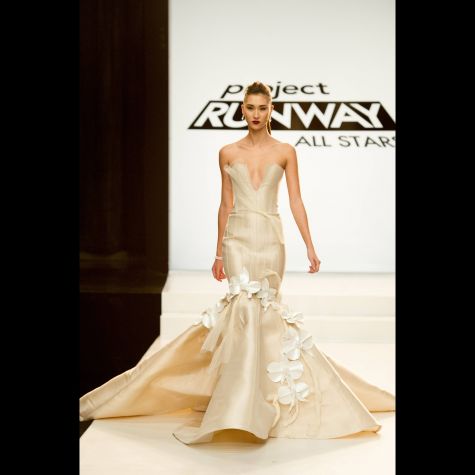 Viktor's design: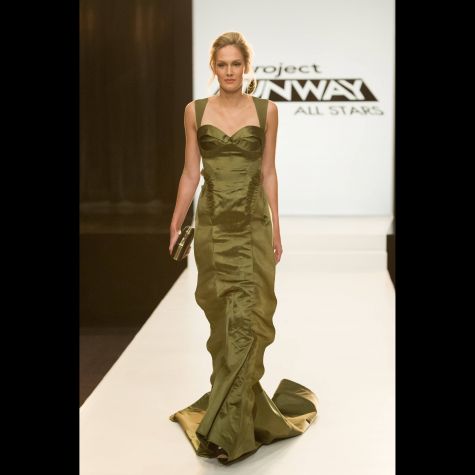 The rest of the looks:
Seth Aaron's design: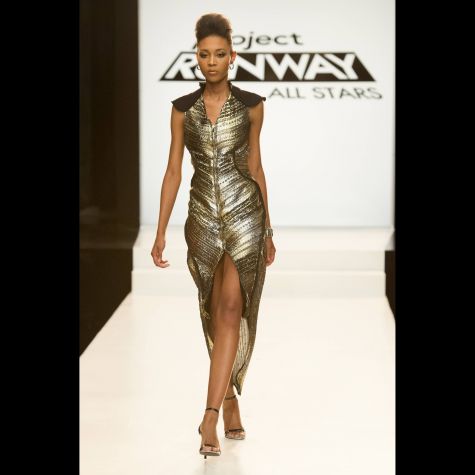 Elena's design: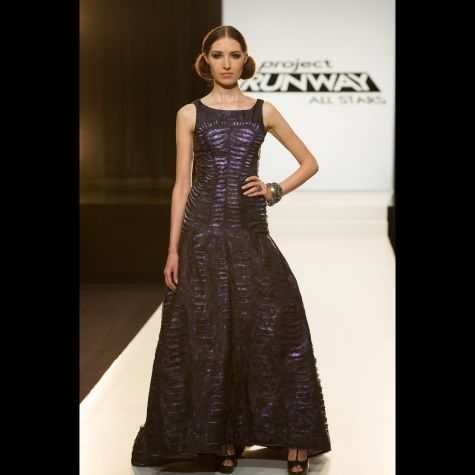 While I liked the idea of this challenge, I personally wouldn't want to wear any of the final dresses in this episode. As Lisa mentioned, I didn't think Korto's dress was fancy enough for a red carpet event either, and was quite surprised when it was proclaimed the winner. I also wasn't ready to see Irina go. I know she didn't quite hit the mark on this challenge, but she had so much talent and still created a spectacular garment.
What did you think of this episode? Did you agree with the judges' decision? If you had to choose, which dress would you wear? Share your comments below!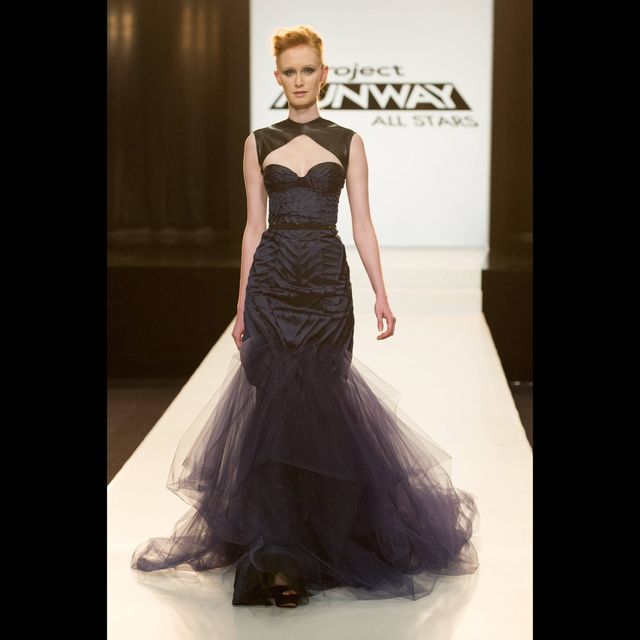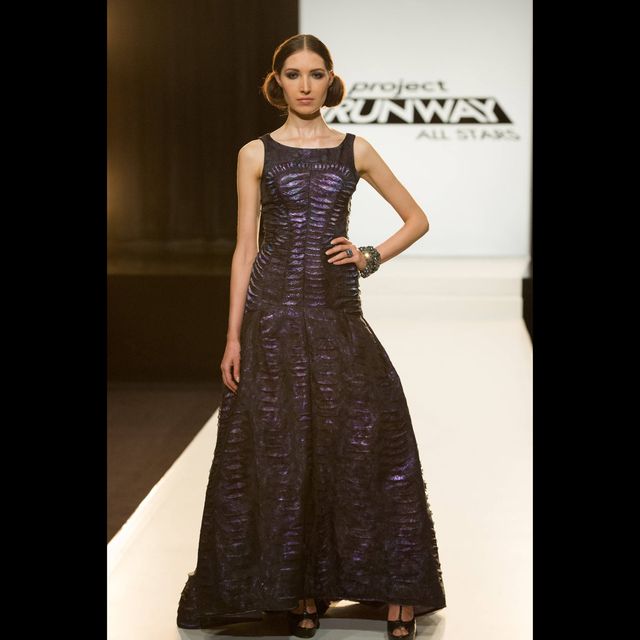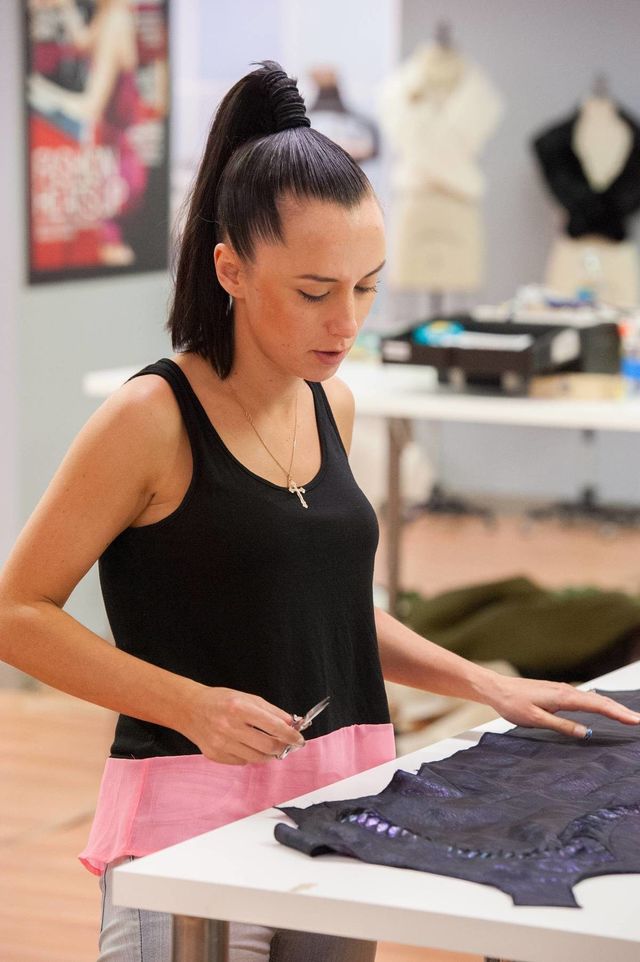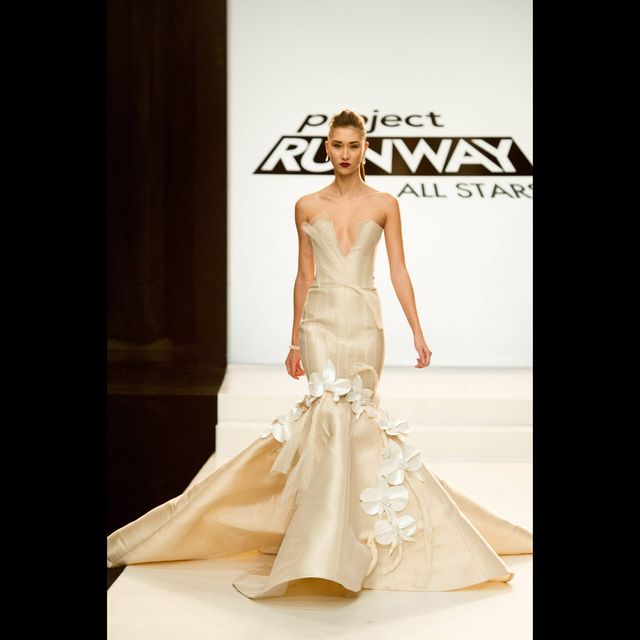 Irina's gown, which the judges thought resembled bridal wear, got her sent home this week.
Korto's winning red carpet dress.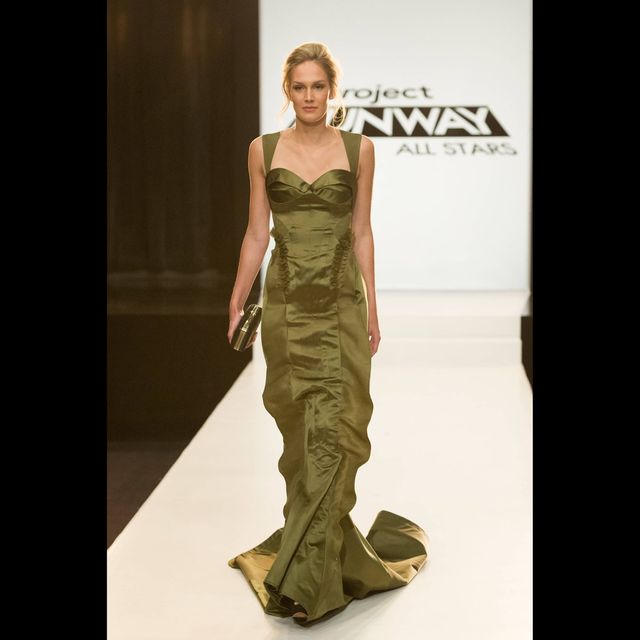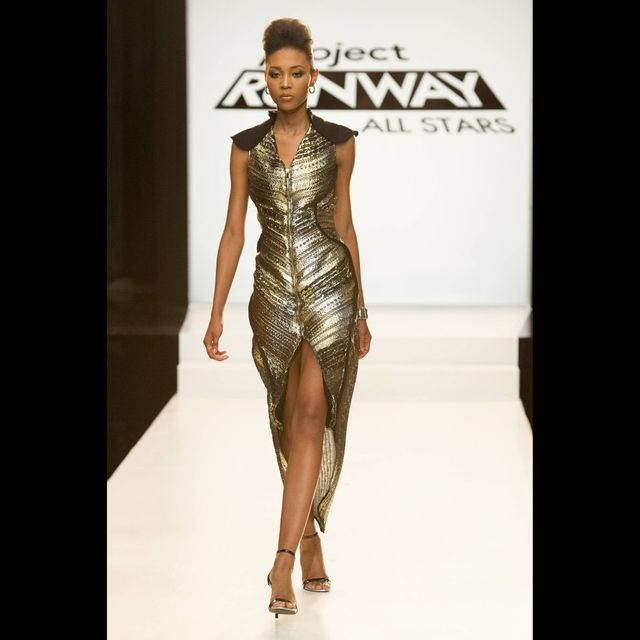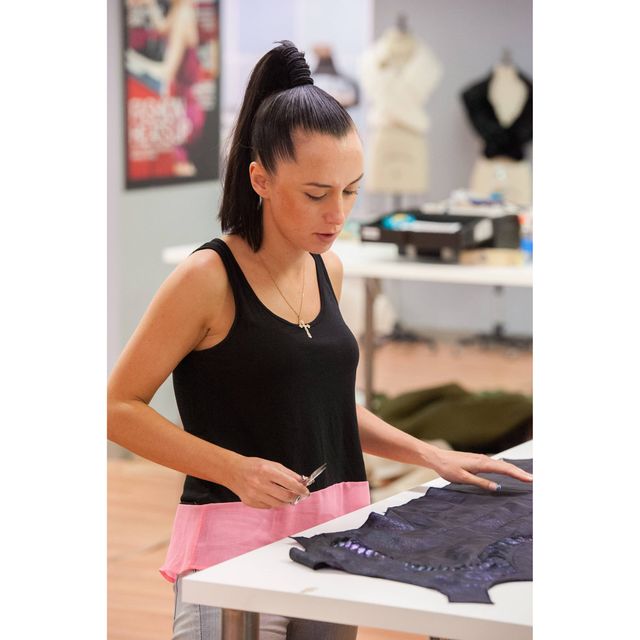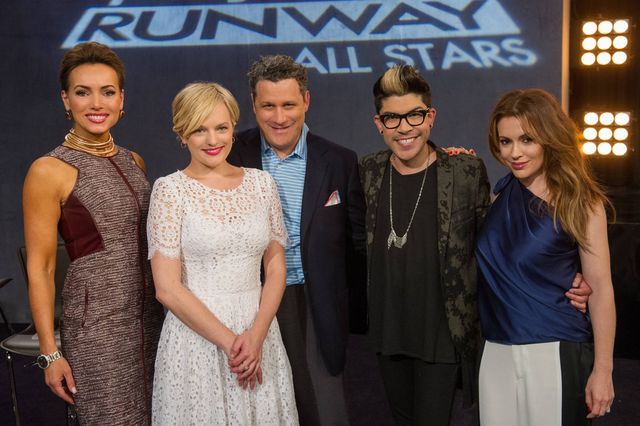 This week's judges (from left): Lisa Robertson, Elisabeth Moss, Isaac Mizrahi, Mondo Guerra, and Alyssa Milano.