What Sewing Machine Do You Use?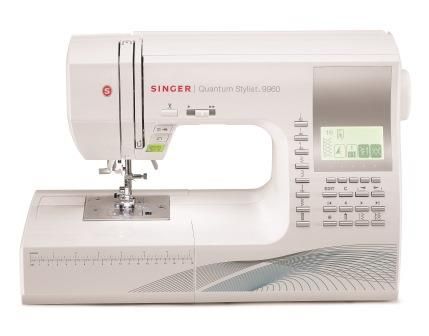 As the Administrative Assistant for Threads and SewStylish magazines, I receive many phone calls and emails from readers who want to buy a new sewing machine. They seek our advice. Their questions are difficult for me to answer, because I have only had rare opportunities to sew on machines other than my own. I can read sewing machine literature, just as they can, but sometimes first-hand information is the best.
I once read that most sewers become dedicated to the sewing machine brand they first used extensively. This is definitely true for me. I learned to sew on my mother's Singer-a top-of-the-line machine for her day. When I went to college, I purchased my own machine, and Mom advised me to buy the best machine I could afford. Mom's thought was that once I bought it, I would continue to use it for many years without upgrading to a better model. It was a huge stretch for me, but I paid just over $300–a lot of money in 1968 for a college kid! She was correct. I had that machine for over 40 years, and it worked beautifully for all my sewing needs. It stitched all kinds of garments and home décor items for me, my family, friends, and charity. It was a sad day when it broke (because I unknowingly allowed a straight pin to slip between the gears), and the part required for repair was no longer available. My new machine is also a Singer, and so far, I love it equally as much.
My colleagues at Threads have their favorite machines as well, and it seems that each of us favors a different brand!
My theory is that all of the machine brands today are in many ways comparable. Each brand offers several high-end models that create even, smooth stitches, sew on heavy fabric, have a good range of stitches, and offer plenty of "bells and whistles." Each brand also has cheaper models, and if you used one of these, you might not be so impressed with the brand in general.
What brand and machine model do you sew with, and would you recommend it to someone ready to buy a new machine?