Color of the Year 2014: Radiant Orchid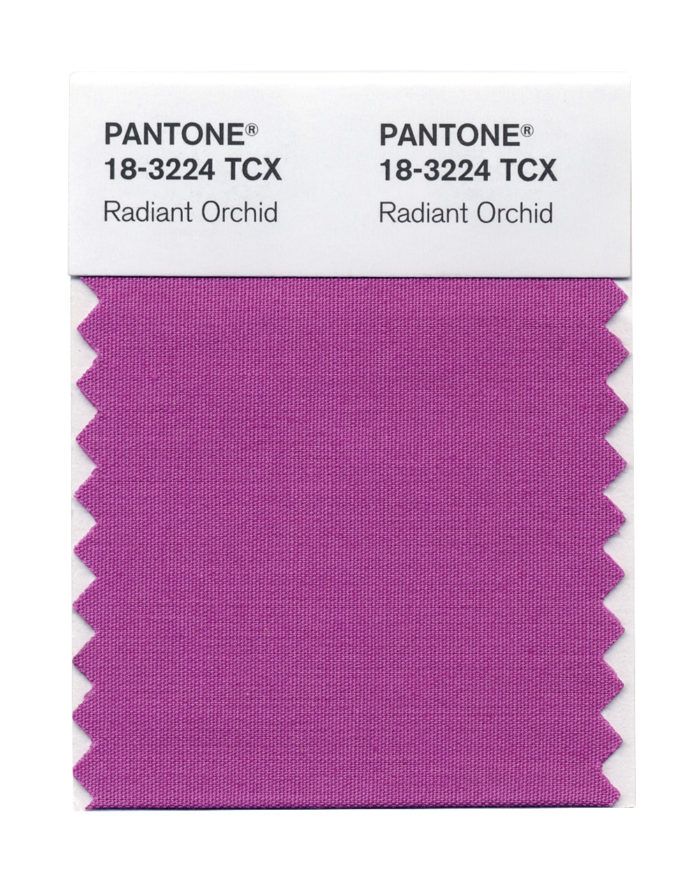 The new year is almost upon us, and it's the perfect time for fashion-savvy sewers to start looking ahead at spring trends and deciding what to incorporate into their own sewn wardrobes. Color is always part of major fashion trends, and spring 2014 designer runways were permeated with one particular color: a bright, confident blend of fuchsia and purple with rosy pink undertones that Pantone designates Radiant Orchid. In fact, it was used so abundantly that Pantone has declared Radiant Orchid the 2014 Color of the Year.
Personally, I'm a fan of bright, in-your-face color, and Radiant Orchid is quite appealing to me. It's one of those colors that flatter a variety of skin tones, because it has both cool and warm undertones, although it's so attention-grabbing that many people may shy away from it. Nevertheless, this happy, exuberant shade of purple/pink is already making its way into shops, including fabric stores.
Here are just a few instances of Radiant Orchid apparel fabrics, or very close approximations of the hue, found in online fabric shops:
Chevron double knit (Fabric.com) 
Pointelle Knit (GorgeousFabrics.com)
Silk Jacquard (MoodFabrics.com) 
Italian Doublecloth Cotton Twill (MoodFabrics.com)
What do you think of 2014's Color of the Year? Is it too vibrant for you to wear? Too pink? Too purple? Just plain too much? Or will you be adding some Radiant Orchid to your sewn wardrobe this spring?