How to Alter Home-Sewn Garments
The garments you make are worth refitting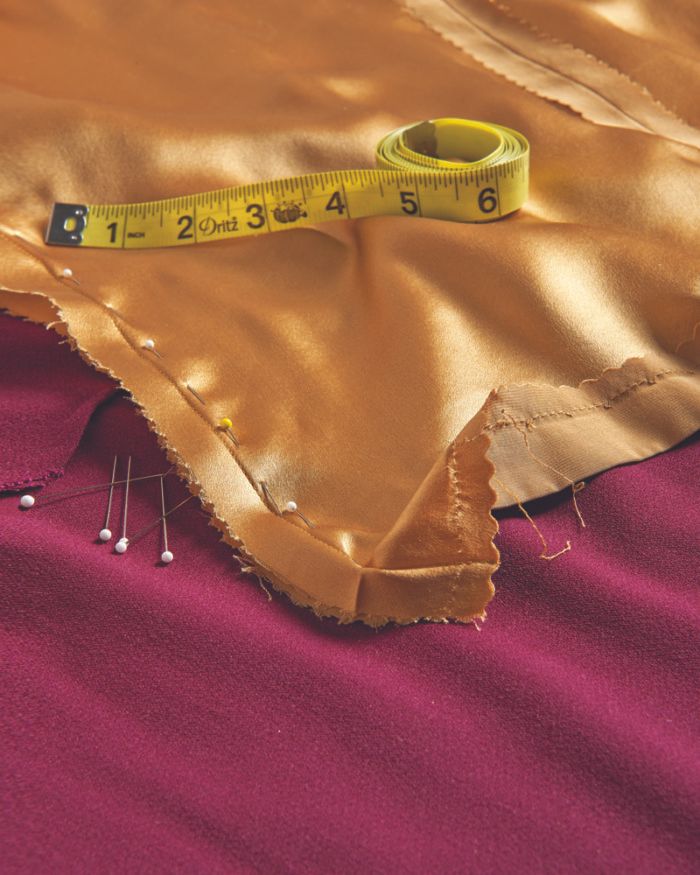 You spend hours sewing, pressing, and finishing your special garments-but what happens when they no longer fit quite right? There's no need to abandon a much-loved favorite simply because it has become a little too loose (or perhaps a bit snug). Often, you can alter a few seams and keep on wearing it.
You just need to know how to evaluate a garment's alterability, how best to approach the alteration areas, and how to open seams without marring the garment. Regardless of the specific alterations that might be needed, there are common concepts, tasks, techniques, and prerequisites.
In this article from Threads #171, Angela Wolf shows you how to determine whether a garment can be altered based on its seamlines, design details, and seam finishes. You'll learn some basic alteration principles, including how to remove seams while minimizing damage. She'll also share some tips for planning your home-sewn garments so that they are easier to alter in the future, enabling you to keep your precious works of art in regular wearing rotation.
Assess the garment
Before you start opening seams, take a closer look at the garment to determine whether it can be altered and where alterations can be
made. The answers are within the garment's design lines, seams, seam allowances, and fabric.
Every seam has potential
A garment with more vertical seams has a better chance of being successfully altered for size and shape. Each seam can be taken in or let out, so you can make smaller changes in several areas rather than big changes in just a few areas, leading to a better result.
A jacket with front and back princess seams offers more alteration points than an unshaped jacket, for example. You can shape a boxy jacket with darts, but it has…
Start your 14-day FREE trial to access this story.
Start your FREE trial today and get instant access to this article plus access to all Threads Insider content.
Start Your Free Trial
Already an Insider? Log in