Learn to Free-Form Drape Like a Pro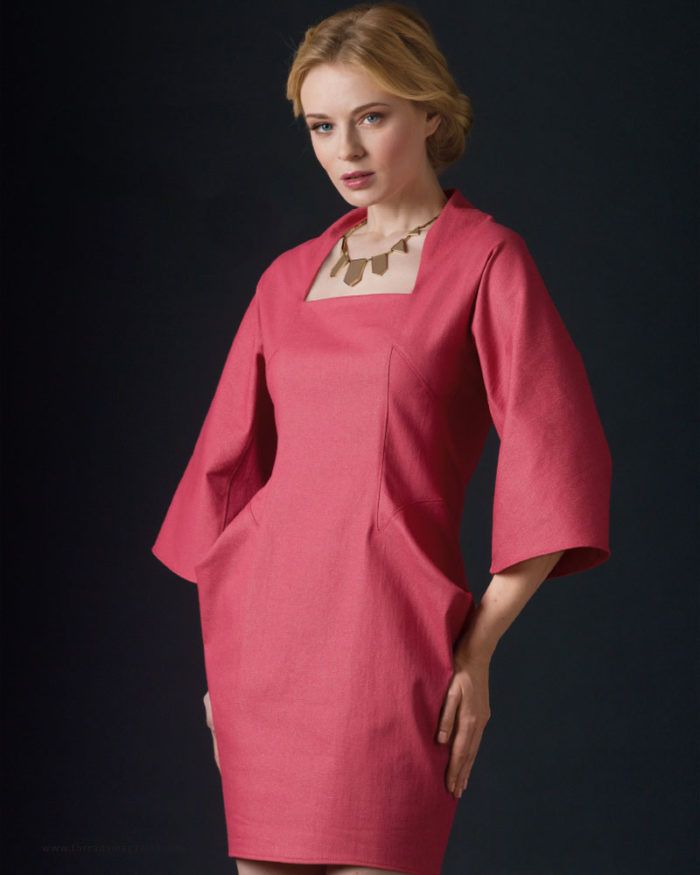 Pamela Ptak shares her draping philosophy, which focuses on creating truly innovative forms, in Threads #171.
In garment design, draping enables you to develop new garment concepts and see the results immediately, without the medium of paper patterns. Numerous articles and books have been published on traditional draping methods. But there are many ways to drape. My approach, which I call Radical Free Draping, pushes the creative boundaries and makes innovative new forms possible.
The foundation of my draping theories is a spirit of discovery that allows garments to develop as a sculptural process. I developed these theories to create garments that catch the eye and intrigue the viewer. If you've tried draping before, some elements will be familiar. You'll use pressed, grain-straightened muslin, and you'll pin and mark it as you work. You'll also transfer the final draped muslin to pattern paper. But this is where the similarities between my draping method and textbook draping end.
There is no preliminary sketch and no style tape applied to the dress form to serve as design guides. Instead, you drape "in the moment"-without forethought- starting anywhere, following your instinct, and discovering your own sense of proportion, line, fit, and texture. As you work, vary your garment's details and shapes as inspiration strikes you. After all, the process is about absolute design freedom, discovery, and experimentation.
WEB EXTRA: Take a 360° tour of this free-form draped dress
Start your 14-day FREE trial to access this story.
Start your FREE trial today and get instant access to this article plus access to all Threads Insider content.
Start Your Free Trial
Already an Insider? Log in